Eric McClure's Net Worth At The Time Of His Death May Surprise You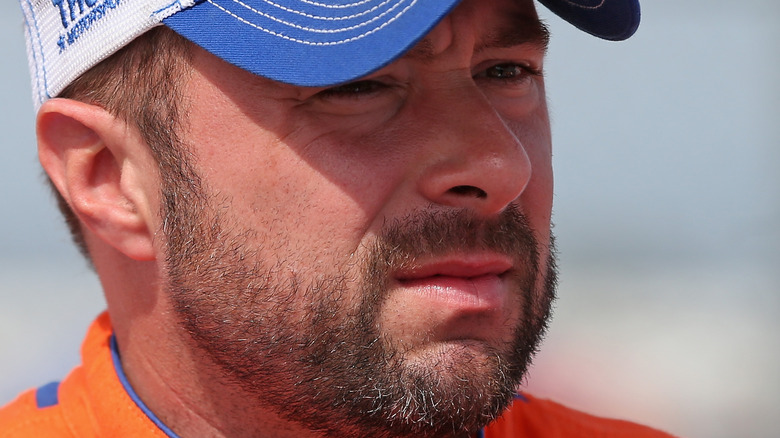 Jonathan Daniel/Getty Images
The racing world was shocked this past weekend when it was announced that former NASCAR driver Eric McClure had died at the age of 42. 
McClure raced for 14 seasons, primarily in the Xfinity series, according to CBS Sports. His last race was in 2016 after health issues — including multiple concussions — forced him into retirement. While no cause of death has been determined yet, the father of seven daughters revealed that he had been diagnosed with rhabdomyolysis, which is "a potentially life-threatening syndrome resulting from the breakdown of skeletal muscle fibers with leakage of muscle contents into the circulation" (via American Family Physician). 
In addition to his health woes, McClure had recent personal problems. According to the Daily Beast, he was charged with domestic abuse after his estranged wife Miranda accused him of beating and choking her in 2018, with their then nine year-old daughter calling 911. McClure was ultimately sentenced to 12 months of probation and was ordered to undergo a mental health assessment and substance abuse counseling. He blamed a crash during a race in Talladega in 2012 for some of his issues.
"The accident at Talladega changed me," he said in 2015 (via Reuters). "Certainly the illnesses that I had in subsequent years were a result of some of the treatments during that process. Physically, I'm not the same. I'm not the same person I was at certain aspects, not just the arthritis but just some things are different."
Eric McClure earned more than $1 million as a race car driver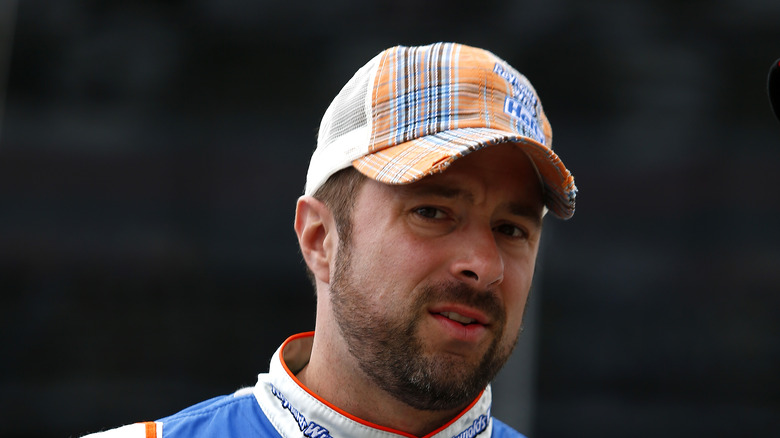 Jerry Markland/Getty Images
Although Eric McClure hadn't raced in years, he still managed to hold a net worth of between $1 million to $1.5 million, according to Biography Daily. Before his passing, he told the Bristol Herald Courier that he was writing his autobiography and focusing on the future.
"I no longer take little things for granted. Whatever the next chapter of my life is, I know that this journey – the pain, the tears, the laughter, new relationships – will be what has prepared me," he said. "I was told to prepare for the worst. But now, I'm on my way back to normal – the new normal."
One of the bright spots in McClure's future was Keira Brinegar Tibbs, a dental assistant and phlebotomist with two children of her own (via Primal Information). The two got engaged last year and she has posted several tributes to McClure on social media since his death, writing "Eric, I will love you until my last breath....please wait for me until then. I love you more" in one Facebook post.
If you or someone you know is dealing with domestic abuse, you can call the National Domestic Violence Hotline at 1−800−799−7233. You can also find more information, resources, and support at their website.