The Real Difference Between French And Brazilian Bikini Waxes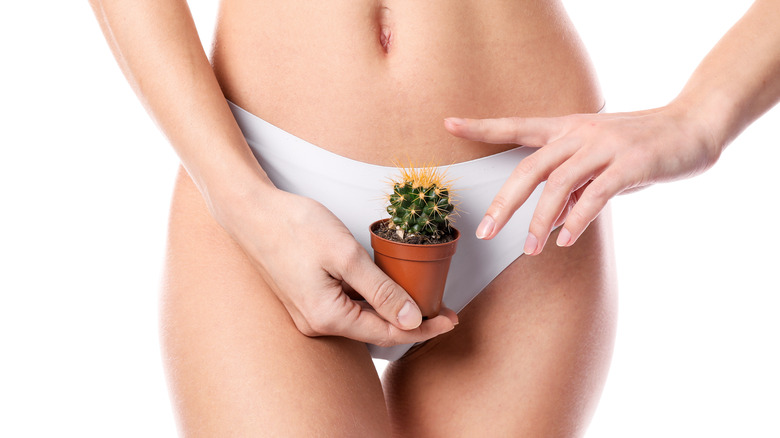 Shutterstock
Savvy sunbathers know there are three main types of waxes for your panty line—the basic bikini wax, the French wax, and the Brazilian wax. But what are the big differences between the three main types, and under what circumstances would you benefit from choosing one over the other? 
Let's start with the basic bikini wax. As the name would suggest, this procedure is meant to eliminate hair from the areas that surpass your swimsuit line. Consider this the most modest of the three waxes since the hair removed is minimal. As Elle explains, a bikini wax removes any hair that is visible beyond a normal bikini brief, and that includes anything on your thighs and above the waistband to the navel.
This style is best for the newbie waxer who may be wary of the process or for beachgoers who don't show much flesh. This trim level also allows the hair to grow more naturally, a plus for those who prefer complete coverage for their intimate areas (via Cosmopolitan). You also don't need to remove your underwear for this procedure.
The difference between the French and Brazilian is in the amount of hair removed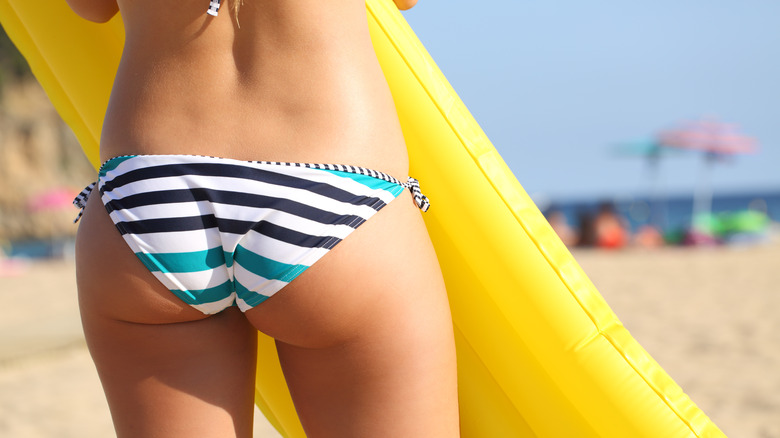 Shutterstock
If you want to expose more skin, a French wax may be best. The service involves the aesthetician removing the majority of the pubic hair along the abdomen leaving only a small rectangular strip to cover the labia. This procedure is perfect for anyone who believes that waxing the most sensitive part of the groin may prove too painful. While you will need to remove your panties for this procedure, you won't need to engage in any contortion to remove stubborn stubble (via Cosmopolitan). In contrast, the Brazilian removes hair from the entire genital area. Unlike the French procedure, the Brazilian includes any hair on your bottom, as well. This means you may have to bend, twist, and even spread 'em so the esthetician can reach every angle. This style is best suited for the seasoned waxer with a high pain tolerance or someone who works in the nude (via Elle).
However, you can't jump into any of these procedures without a certain level of preparedness. Marta Camkiran, senior aesthetician at Haven Spa, tells her clients to avoid scheduling a wax three days prior to the start of their cycle since that's when skin tends to be the most sensitive (via Good Housekeeping). Additionally, Jodi Shays, owner of the Queen Bee Salon & Spa in Beverly Hills, advises women to allow the hair to grow at least a quarter of an inch before booking a new appointment. This will give the wax something to cling to and provide the smoothest results for your teeniest bikini.