The Real Reason Kelly Osbourne And Her Older Sister No Longer Speak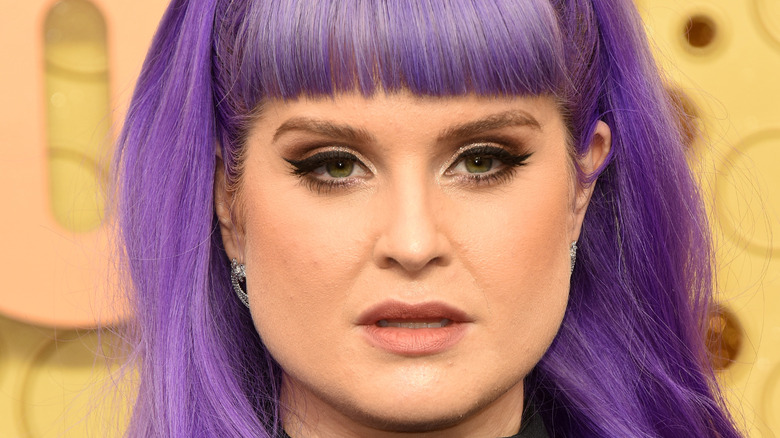 Shutterstock
Kelly Osbourne – who's had a dramatic weight loss transformation — comes from a very famous family. Her father is iconic heavy metal singer Ozzy Osbourne, and her mother Sharon Osbourne is a television personality (and is the central figure of a racially charged fallout with CBS over comments made about Piers Morgan and co-host Sheryl Underwood). Kelly also has a younger brother, Jack Osbourne, who along with her shot to fame when the family signed on to do their own reality television series titled "The Osbournes." The show ran from 2002 to 2005 (via Rotten Tomatoes) and showed the wacky family during their daily lives at home.
Over the years, Kelly and her family have endured many scandals including lawsuits, animal abuse allegations, and racially charged remarks (via Insider). Kelly herself has endured her own challenges, including substance abuse. "It doesn't matter who you are, where you come from, what you believe in. It takes hold of anyone and everyone if it can," she said, as noted by People. "It's an obsessive compulsive disorder, it's mental health, it's something that I believe I was born with." 
However, one thing that Kelly doesn't often speak out about is her oldest sibling, Aimee Osbourne. Aimee is also the daughter of Ozzy and Sharon, but is often forgotten because she didn't participate in the family's reality television series. Instead of appearing on the show, Aimee left home at the age of 16, a situation which Sharon has publicly said she regrets (via Your Tango). Like her father, Aimee is a musician. However, she is not close with Jack and Kelly.
Kelly Osbourne opened up about her estranged sister on this podcast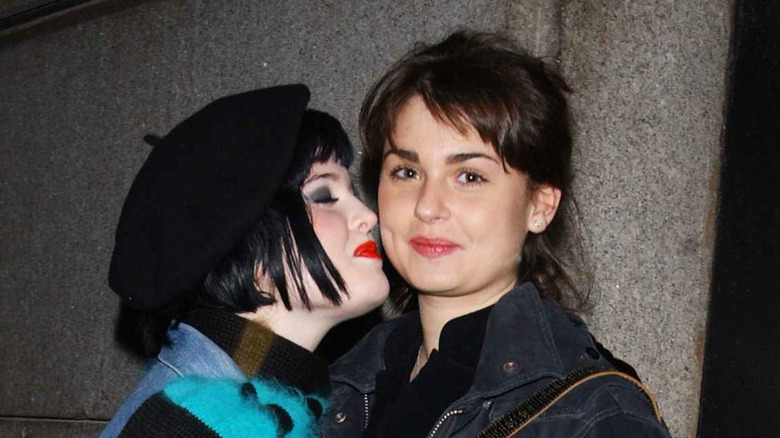 Arnaldo Magnani/Getty Images
Kelly Osbourne opened up about her relationship with her estranged sister, Aimee Osbourne, during Dax Shepard's "Armchair Expert" podcast and revealed that she and Aimee do not speak to one another. "We don't talk. We're just really different. She doesn't understand me and I don't understand her," Kelly frankly stated, as noted by People. While the sisters rarely talk about each other publicly, Aimee has broached the subject in the past. In 2015, she told Independent she and Kelly don't have a relationship, but they aren't on bad terms. "I wouldn't say there is an ease between us, but there is an acceptance. Do we socialize? No," she said.
Meanwhile, Aimee also elaborated on why she didn't appear on the family's hit reality series during a 2020 radio interview (via Hello!). "For me personally, for who I am, as far as morally, and also just to give myself a chance to actually develop into a human being as opposed to just being remembered for being a teenager, it didn't really line up with what I saw my future as," Aimee admitted. She went on to say that the television process "worked great" for her family members, but it was an aspect of their lives that she could never see benefitting her in the long run. While Kelly may not be close to Aimee, she does continue to have a strong bond with her brother, Jack Osbourne.