The One Skincare Brand You Should Throw Away Immediately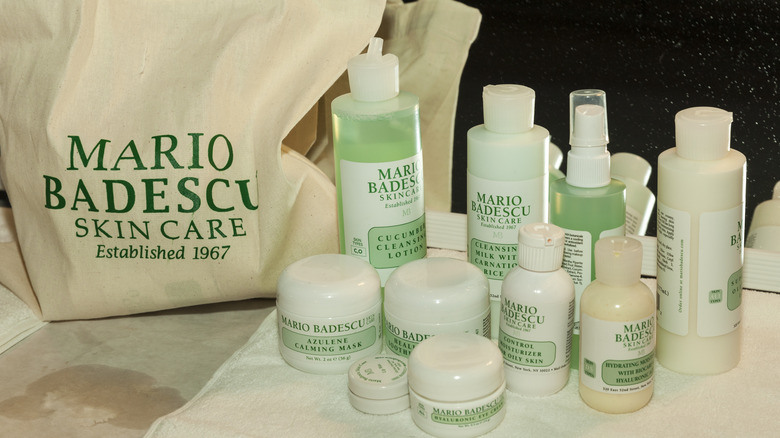 Shutterstock
So many of us have gotten our skincare routines down to a science, and for many, that routine consists of Mario Badescu products. So this might come as a disappointment to some. Despite its years-long popularity and endorsements from celebrities like Martha Stewart and Elizabeth Banks, skincare brand Mario Badescu is beginning to garner some criticism.
Established in 1967, Mario Badescu products range from facial sprays to lotions and lip balms, and all are touted as being natural and soothing to one's skin. Their best-sellers page includes such products as their vitamin C serum, enzyme cleansing gel, and facial spray, perfectly packaged for that consumer-driven experience. They are all highly rated on the website with 4 to 5 star reviews, which isn't too surprising since celebrities have been endorsing the brand for years.
All may not be as it seems, though. Despite Mario Badescu having a page on their website specifically devoted to specific concerns with one's skin — such as oiliness and dryness — consumers are starting to come forward with skin issues they've experienced because of Mario Badescu products.
So just what are people saying about the well-marketed skincare products that aren't living up to the hype? 
The rising criticism for Mario Badescu is partially due to product ingredients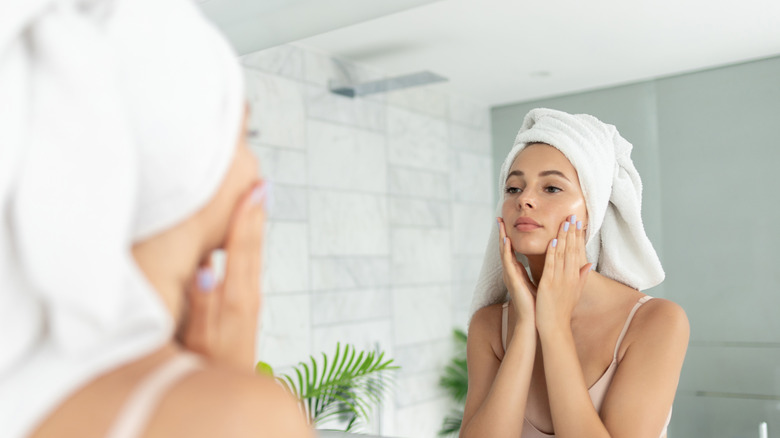 Shutterstock
Mario Badescu can be ordered directly from their website or in places like Urban Outfitters or the even more accessible Amazon. Still, it might be worth researching the New York-based company's products before applying them to your skin. Skincare expert Caroline Hirons told Observer she think Mario Badescu sells "cheap product in the cheapest packaging marketed very well." She then added that editors have fed into the hype, which has caused more people to buy Mario Badescu products (and then finding themselves disappointed).
So does Mario Badescu have a history of disappointing its customers? You might be surprised, but yes. In 2013, Mario Badescu settled a class-action lawsuit in which they were called out for not disclosing steroids — specifically hydrocortisone and triamcinolone acetonide — in their products' ingredients lists (via truthinadvertising.org). The settlement exposed side effects such as skin atrophy that can occur from repeated applications of the steroids found in their products.
So what else may be lurking in Mario Badescu products? 
These are the hidden irritants in Mario Badescu products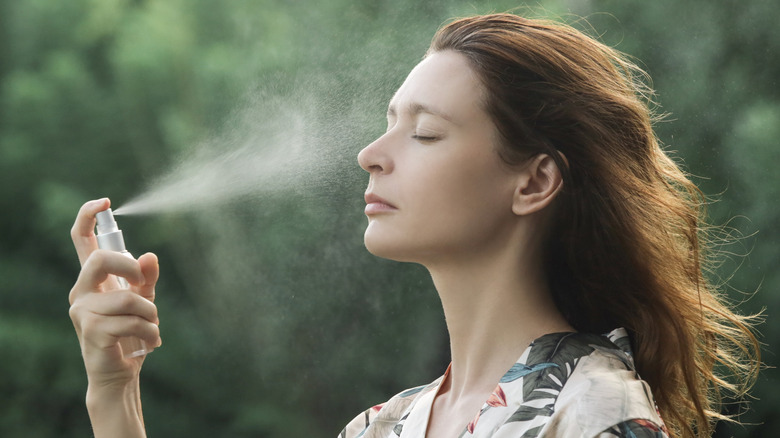 Shutterstock
In addition to hidden steroids, Mario Badescu products seem to have other underlying secrets. Well, secrets may be a misleading word because they're right on the ingredients label. Still, if you're not proficient in chemicals and skincare, you may not know that the words you're seeing are harmful contaminants for your face.
Facial sprays are some of the company's most popular items, yet they contain multiple skin-irritating ingredients. Propylene glycol, hexylene glycol, and potassium sorbate are just a few harmful ingredients found in their facial sprays, with the latter found to be toxic to DNA if used in unsafe measurements (via allskincaretalk.com). It should also be noted that companies can hide toxic ingredients under the label "fragrance" because fragrances are "considered 'trade secrets' under the U.S. Fair Packaging and Labeling Act" — this is something we as consumers can research about all products and companies — not just Mario Badescu.
While everyone will have a unique experience with different skincare products, it can safely be said that we should pay more attention to the products we're using on our faces and bodies. And, because it bears repeating, we should always question cult favorites. Just because something has been popular for a long time does not inherently mean it's healthy for you or your body.