What You Don't Know About Mishael Morgan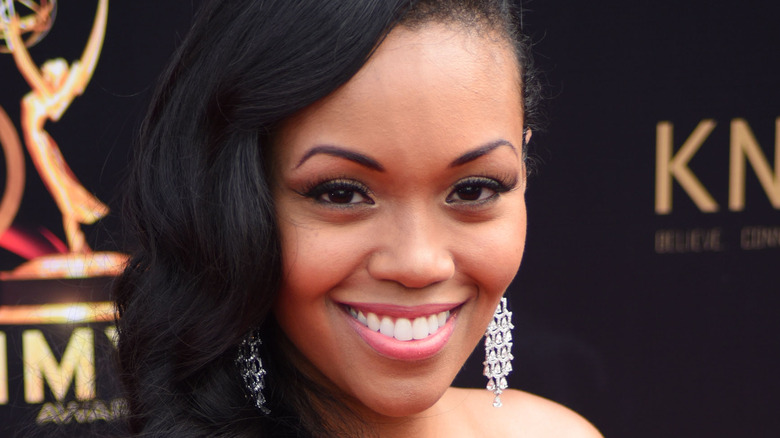 Shutterstock
Actress Mishael Morgan was such a phenomenon on the CBS soap opera "The Young and the Restless" during her first go-around from 2013 through 2018 that the show brought her back in 2019. This was despite the fact that fans had watched her original character die on-screen, Soap Hub reported, when the actress made her comeback.
But on a soap opera, characters have identical twin siblings they never knew about all the time, so when fans were outraged after  Morgan's version of Hilary Curtis Hamilton was killed in a car crash, lawyer Amanda Sinclair arrived in the fictional town of Genoa City where her resemblance to Hilary was striking. She eventually learned she was Hilary's sister, given away at birth, according to TV Insider.
Amanda has become a popular character in the same vein as Hilary, as it's Morgan who they love no matter who she plays. However, many audience members were stunned when Amanda suddenly had a different face in April 2021. Actress Karla Mosley was playing the role and Morgan was gone, according to Soap Opera Digest. So, what happened to Morgan?
A health scare forces Mishael to take a break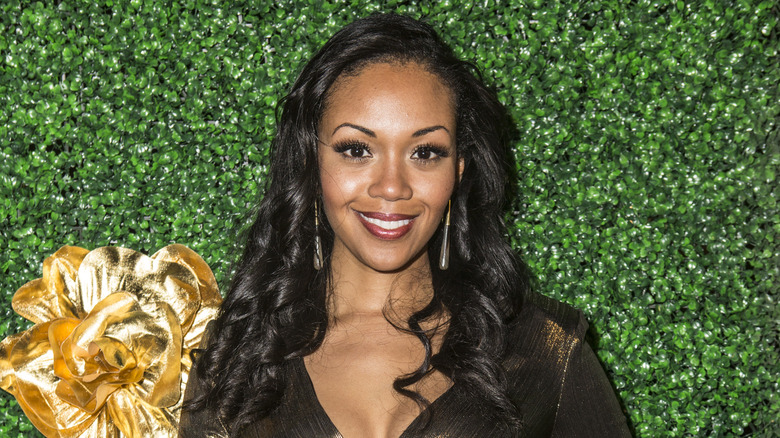 Harmony Gerber/Getty Images
A freak accident caused Mishael Morgan to have a detached retina, forcing her to take some time off from "The Young and the Restless" in order to have emergency surgery. She shared with her fans on Instagram about the surgery in March 2021.
"So this happened!" she captioned alongside a photo of herself with an eye patch. "Emergency eye surgery not fun; but saving my vision, rocking a new sexy pirate look and one crazy story for the books... pretty fun!" Morgan later explained the surgery was on her retina in the comments.
A few weeks later, she took to Instagram again to give an update on her condition. "I'm still here, still healing, still growing and always learning. Although my vision is still blurred my lessons are becoming clearer."
In the same post, she revealed that another injury she received in her late teens changed her life. "My broken neck at 19, gave me the strength to leave law school behind and follow my dream," she wrote. "I have always seen struggles and pain that God brings into my life as a humbling, merciful lesson."
While fans did a double take when Karla Mosley first appeared on screen, Morgan had already posted to Instagram with a professional update, announcing she was back on set as Amanda. "First day back and It's like riding a bike!" she wrote alongside a photo of her dressed in her soap opera best.