Here's How Much Lester Holt Is Worth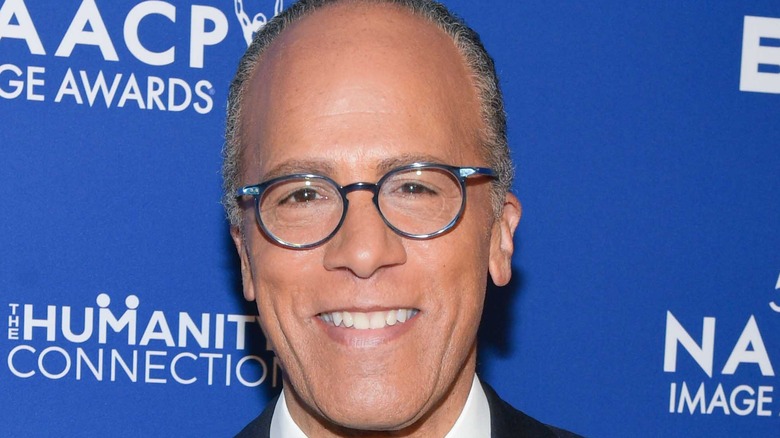 Matt Winkelmeyer/Getty Images
Lester Holt is one of the most trusted names in news, and is among the biggest names in the industry such as Dylan Dreyer, Rachel Maddow, and Matt Lauer (before his departure from NBC due to sexual misconduct allegations). Holt has been the anchor of the weeknight edition of "NBC Nightly News" since 2015, and was the first African-American to individually host the longtime national news program, according to Britannica. Holt was born Lester Donald Holt. Jr. in 1959 to an African-American father and a Jamaican mother. As noted by The Sacramento Bee, he attended California State University, Sacramento but dropped out to pursue his career at San Francisco radio station KCBS. 
Holt began his career as a reporter and not as an anchor, and worked on both the east and west coasts. He started his CBS career in New York and came to Los Angeles a few years later, also to report (via Britannica). Holt's long career at CBS prepared him for his next chapter at NBC News. After "NBC Nightly News" longtime anchor Brian Williams was suspended due to false claims in his reporting, Holt stepped up to the plate. 
"His nickname is 'Iron Pants' because he is in the anchor chair so much," Holt's father said. "He is always there to step in at a moment's notice."
Accolades and an NBC News career have made Lester Holt a wealthy man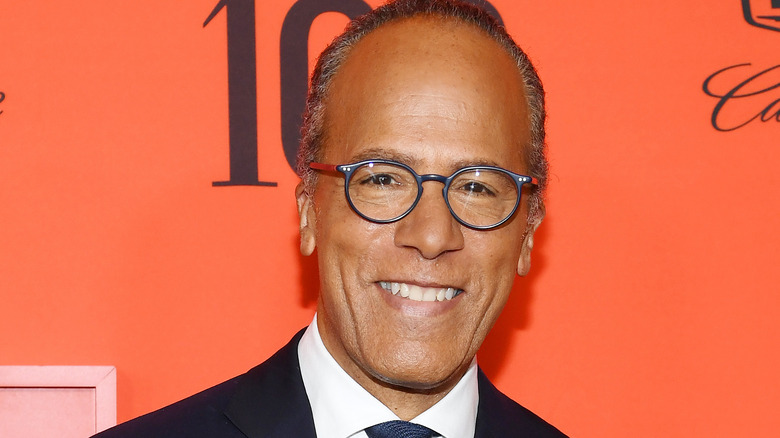 Dimitrios Kambouris/Getty Images
When Lester Holt first came to NBC, it was via MSNBC, the network's all news cable station. It was the year 2000, and Holt landed his own afternoon show, aptly called "Lester Holt Live." During this time, he was a primary anchor covering the Iraq War. By 2003, NBC made him an anchor for "Weekend TODAY" and over the ensuing years, he covered major events, including terrorists attacks, Nelson Mandela's funeral, and the Arab Spring in Egypt (via NBC).
Holt moved up with NBC in 2007, according to Celebrity Net Worth, when he became the anchor of the network's weekend "Nightly News" edition.
Holt has been honored throughout his very long career with a bevy of major awards, according to NBC, including several Emmy awards, the Robert F. Kennedy Journalism award, and the Walter Cronkite Award for Excellence in Journalism. Between Holt's storied career and accolades, he's become a very wealthy man indeed, with Celebrity Net Worth reporting his worth at $35 million as of publication.