The Secret You Weren't Supposed To Know About America's Next Top Model Elimination Days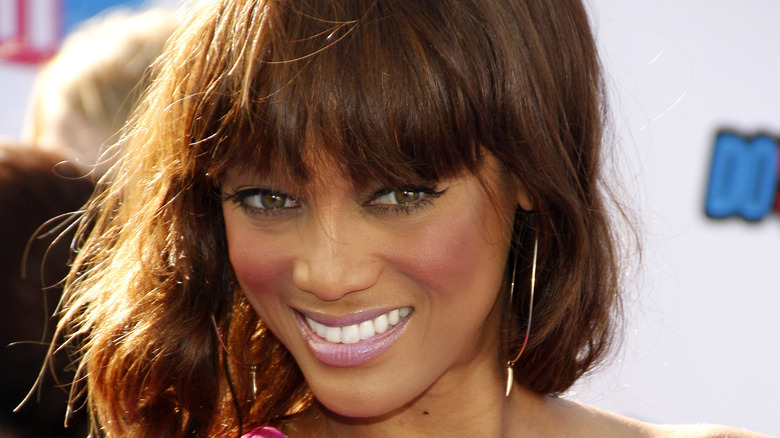 Shutterstock
Iconic shows of the early 2000s? "America's Next Top Model" should be your answer. Premiering in 2003, this hit reality show featured a cyclic competition where wannabe models compete to win a modeling contract and become the next big thing, according to IMDb. While the show is no stranger to controversies and criticisms (via Vox), it's still, perhaps, one of the best reality TV shows to grace the TV screens.
That's not to say, however, that this reality TV show was without its faults. A former contestant, Sarah Hartshorne, revealed a behind-the-scenes secret of "ANTM" in a TikTok. Sorry for fans, but the elimination isn't as easy as shown on the TV screen. According to Sarah, the elimination would go on for hours with the judges providing each girl 20 to 30 minutes of harsh criticism. "The actual judging took a lot longer than I thought," Sarah said in the TikTok. "Each girl gets about 20 to 30 minutes of pretty intense feedback on their looks."
And, that's not the worst of it. Girls also fainted — yes, fainted — during the elimination rounds, Sarah revealed. "At the first elimination, they told us that a lot of times girls fainted, and I was like these skinny b*****, I can't believe it," Sarah said. "I fainted that first week. That very first week." The fainting spells are probably why there was a therapist on call during elimination rounds (via ScreenRant).
There are other behind-the-scenes secrets of America's Next Top Model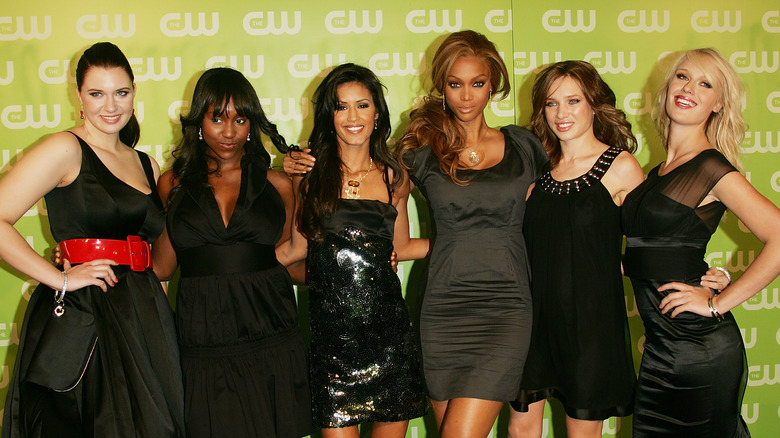 Evan Agostini/Getty Images
Not only is the elimination round on this reality show a fraud, but so are the auditions. While the audition process is one of the show's best moments — it takes up two episodes — it's not entirely accurate, per ScreenRant. The outlet revealed that some models don't have to audition if the producers really want them on the show. Furthermore, the audition contract states that if you had modeling experience five years prior to your season of the show, you can't audition, per ScreenRant. However, according to the outlet, that rule can be null and void depending on how the producers feel. So, nothing is exactly accurate or true on the show.
Another secret, according to Cinema Blend, is that models didn't get much sleep on the show, which is why there were many catfights and drama. "The environment is very stressful. Keep in mind that none of us had slept at all," Victoria Marshman said in an interview with the outlet. "They sleep deprive you so much that you are very wound up. That's why everyone cries and catfights all the time."
While "ANTM" may not be entirely accurate and have its fair share of controversies, it still has its enjoyable moments (for its time)! And, what better way to revisit the 2000s than by watching its reruns.