The Anthony Bourdain Documentary: Here's What We Know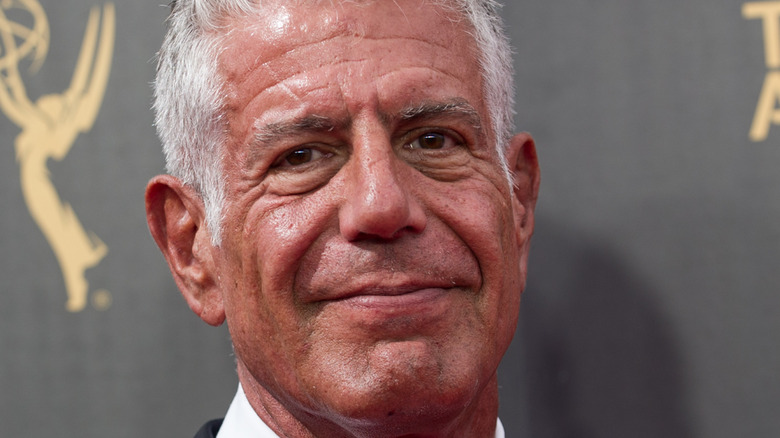 Emma Mcintyre/Getty Images
A new documentary about Anthony Bourdain is set to hit theaters in July (via Delish). Titled "Roadrunner: A Film About Anthony Bourdain," the documentary was spearheaded by Oscar-winning director Morgan Neville — who was behind the successful documentaries 20 Feet from Stardom and Won't You Be My Neighbor? – and will offer insight into the fascinating life of the famed chef, who died by suicide in June of 2018 at the age of 61.
Bourdain was more than just an acclaimed chef and author. His first book, "Kitchen Confidential," not only propelled him to stardom, but it gave people a look behind the scenes at the fascinating world of restaurant kitchens (via Eater). He continued offering people glimpses into different places and cuisines with his Emmy-winning CNN travel and food show, "Parts Unknown" (via Delish).
"Anthony Bourdain did more to help us understand each other than just about anyone in the history of television," Neville said in a statement (via Hypebeast). "He connected with people not in spite of his flaws, but because of them."
Roadrunner: A Film About Anthony Bourdain will premiere at the Tribeca Film Festival on June 11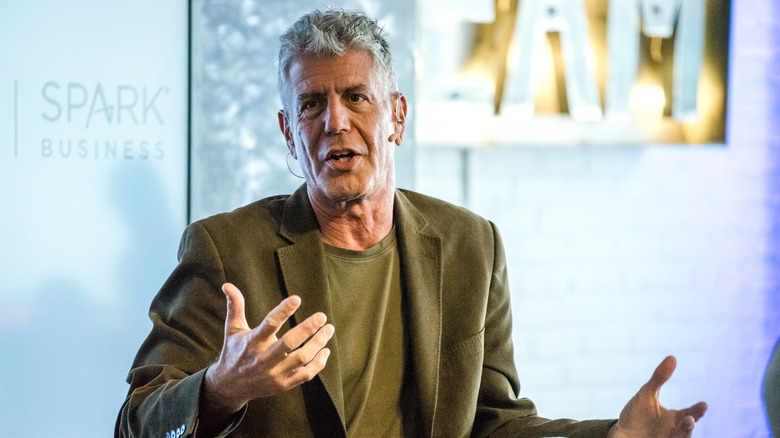 Shutterstock
"Roadrunner: A Film About Anthony Bourdain," will have its world premiere at New York's Tribeca Film Festival on June 11. According to Variety, because of coronavirus, the film will not be shown at just one location, but will be screened at different outdoor sites throughout the city.
Following the documentary's theatrical release on July 16, it will air on CNN and HBO Max. "To have the opportunity to tell his story is humbling," said Morgan Neville (via Hypebeast). "CNN is in the DNA of Tony's work, and the perfect partners in this journey ... I am also happy that HBO Max will make sure Tony's audience only continues to grow."
In addition to the upcoming documentary, Anthony Bourdain's final post-humous book, "World Travel: An Irrelevant Guide," was released in April (GQ).
If you or anyone you know is having suicidal thoughts, please call the National Suicide Prevention Lifeline​ at​ 1-800-273-TALK (8255)​.