What Does Lee Brice's One Of Them Girls Mean?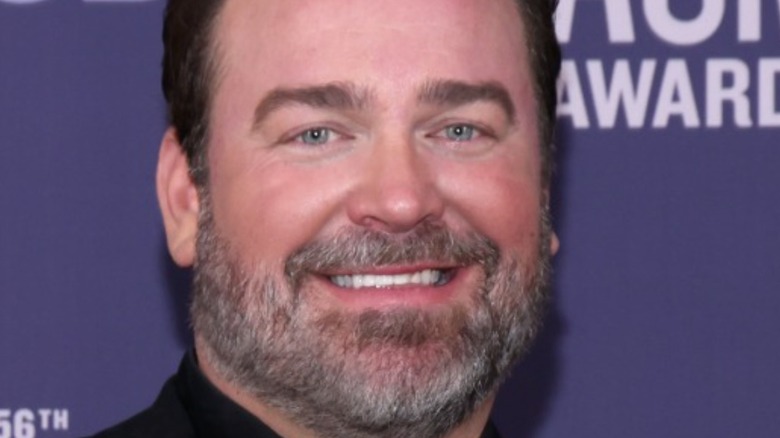 John Shearer/acma2021/Getty Images
Music that uplifts and empowers women to be their multifaceted selves deserves to be celebrated. Country singer Lee Brice draws inspiration from the powerful women in his life in his 2020 single "One of Them Girls". Coming off his fifth album titled "Hey World," Brice's single was certified gold (via RIAA) and jumped to No. 1 on Mediabase country radio singles chart in the same year it was released (via Headline Planet). 
With lyrics that challenge stereotypes of how women should think or act, it isn't hard to see why so many fans feel connected to this song. The music video for "One of Them Girls" — which has racked up an impressive 48 million views and counting on YouTube — is an ode to strong, independent women balancing work and family life (via YouTube). In an interview with Taste of Country, Brice revealed that the country hit came together in just one day, which is rare. A catchy melody, relatable lyrics, and an easily recognizable country twang: Three reasons why "One of Them Girls" will take over your playlists.
Lee Brice was inspired by his relationship with his wife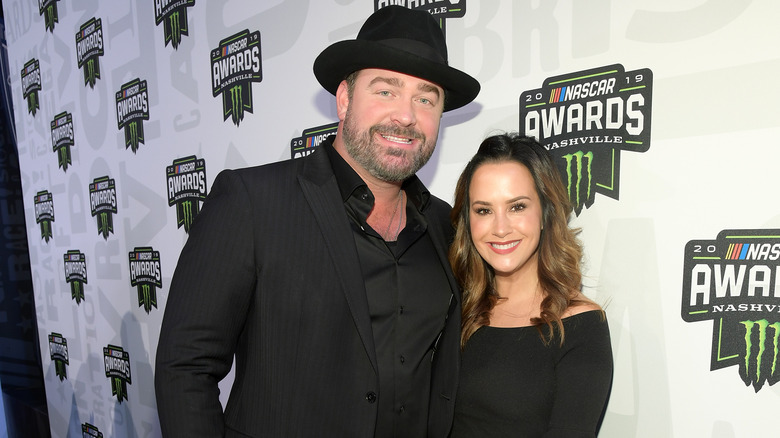 Jason Kempin/Getty Images
Considering that all of the writers on the track — Ashley Gorley, Dallas Davidson and Ben Johnson — are men, getting the messaging right on "One of Them Girls" was important to Lee Brice. In an Apple Music track-by-track commentary, the country superstar shared that he purposely sought out his wife, Sara Reeveley's, opinion and perspective on the lyrics before releasing it to the world. "It's a bunch of guys writing a song about how a girl thinks and feels, so we think we know that, but we really don't. I always have to go and check that out with a female that I trust," he wrote.
He also added, "[My wife] Sara is very honest, and too honest sometimes, and can shut me down after I've been writing a song all day. But with 'One of Them Girls,' she said, 'No, absolutely.' She's like, 'Either I am one of them girls or I want to be one of them girls.' That's all I needed."
'One of Them Girls' celebrates strong, powerful women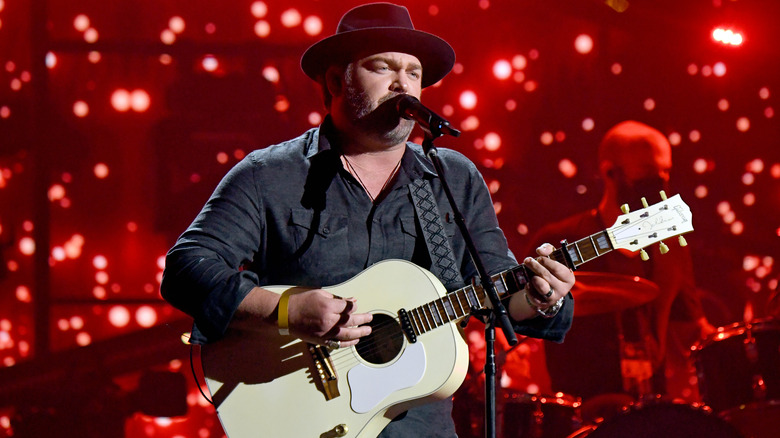 Kevin Mazur/acma2021/Getty Images
Per Song Facts, in April 2021, "One of Them Girls" was named the song of the year by the Nashville chapter of the Association of Independent Music Publishers. The radio hit describes the qualities of a partner who exudes confidence and is comfortable in her skin. The opening lines paint a picture of someone who's unapologetically herself and doesn't have time for games: "Are you one of them girls that peels off the Bud Light label? / Just might run a pool table? / Roll your eyes if I call you an angel" (via Genius).
The chorus opens up with the lyrics "And you're one of them girls that ain't tryna meet nobody / You're just here for the party, if I'm wrong then stop me, yeah," which drives home the message that women are not defined by their relationship status or their partners, no matter how much society pushes this narrative.