The FDA Has Good News On Vaccines For Parents Of Adolescents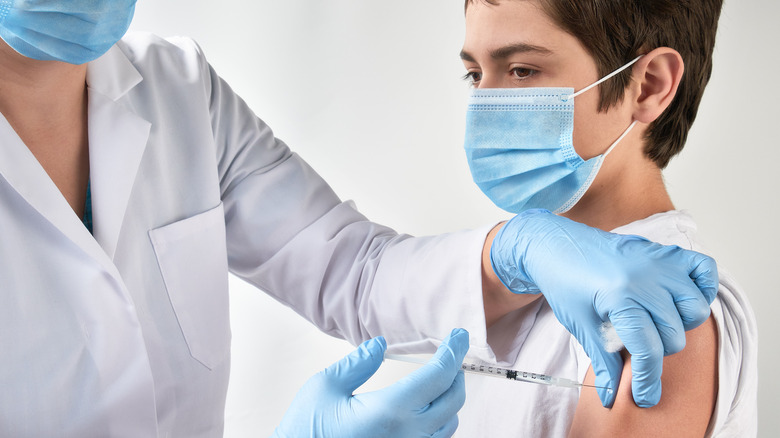 Shutterstock
It's been a long 14 months for parents of preteens who are yet to be able to get vaccinated against COVID-19. Of course, Americans are getting shots every day, with those over age 18 currently being eligible for vaccination (via U.S. News). NPR notes 32 percent of the U.S. population, or 106 million people, are fully vaccinated at this time. But this number does not include kids.
Now, the Food and Drug Administration has good news — at least for parents of adolescents, with the organization poised to approve Pfizer's request to extend its emergency authorization of its vaccine to 12-to-15-year-olds as early as next week (via NBC News).
President Biden spoke about the important update on Tuesday, noting, "Today I want American parents to know that if that announcement comes, we are ready to move immediately to make about 20,000 pharmacy sites across the country ready to vaccinate those adolescents as soon as the FDA grants its okay."
Kids may be getting vaccinated soon as well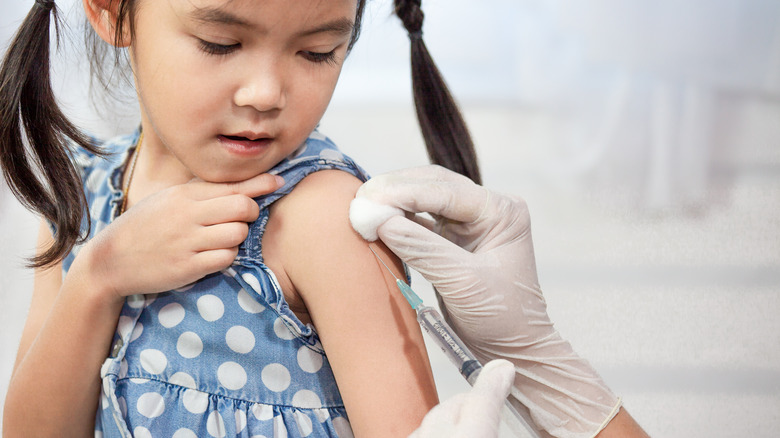 Shutterstock
Parents of kids as young as 12 need to know that their kids can potentially also receive COVID-19 vaccinations at their pediatricians' offices, per Biden's comments. The plan would be for the shots to be distributed at retail pharmacies like CVS and Walgreens as well (via NBC News).
As The New York Times reports, vaccine trials demonstrated the shots are as effective at preventing infection in adolescents as adults. It's important to note that side effects from the shots were not more significant than people ages 16 to 25.
Meanwhile, CNN Health reports kids between the ages of 2 and 11 may be eligible for vaccination against COVID-19 as early as the Fall, with trials still ongoing at this juncture. During an earnings call early this week, Pfizer CEO Albert Bourla said, "We expect to have definitive readouts and submit for an EUA for two cohorts, including children age 2-5 years of age and 5-11 years of age, in September."