The Truth About Jurnee Smollett's Relationship With Jussie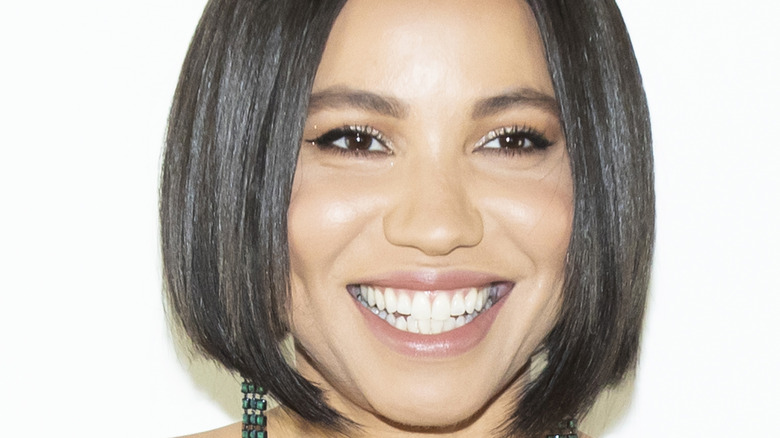 Ablc/Getty Images
Actress Jurnee Smollett has had plenty of successes in the past few years. Not only was the HBO series "Lovecraft Country" a critical and popular hit, according to Deadline, but her character Letitia proved to be one of the most important players on the show. 
In addition to a powerhouse performance as Dinah Lance, or The Black Canary, in the DC Comics movie "Birds of Prey," Smollett has been paving a way for herself as one of Hollywood's top actresses to watch — which is only appropriate since she's been acting since she was 10 months old. Smollett's big break came at the age of 4 when she was cast as Michelle Tanner's best friend Denise on the ABC sitcom "Full House," a role that led to a spinoff series for her and her five siblings titled "On Our Own," according to The Hollywood Reporter.
One of those siblings was her brother, Jussie Smollett, an actor from "Empire" who gained fame and notoriety when he was accused of staging his own hate crime in early 2019. His case is still pending, reports the Chicago Tribune, but one fact about the case that has remained consistent is Smollett's unwavering support of her brother.
Jurnee Smollett stands by her brother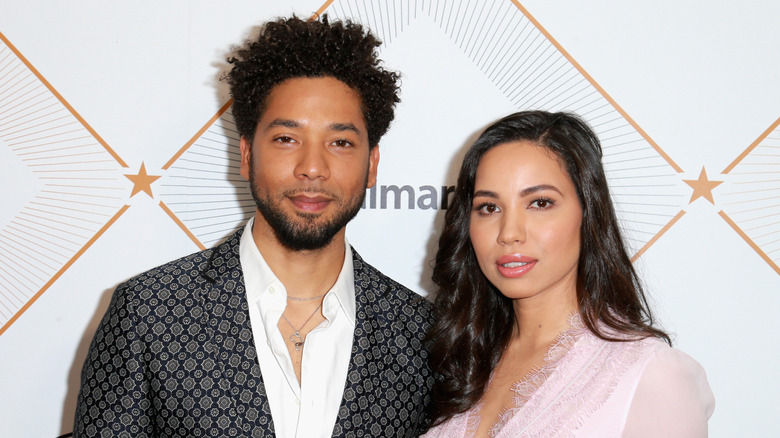 Leon Bennett/Getty Images
Jurnee Smollett has only publicly stated her opinion on her older brother Jussie's case once, in an interview with The Hollywood Reporter. In February 2019, Jussie was arrested for filing a false report after claiming two masked men attacked him in Chicago in January. However, the suspects in the case, Olabinjo and Abimbola Osundairo, later sued the actor's legal team for defamation, alleging Jussie had orchestrated the entire attack as a means of elevating his status as an openly gay, Black actor, according to The New York Times. Although the charges against the actor were eventually dropped, a new prosecutor and special grand jury reinstated them. 
Smollett told The Hollywood Reporter the incident had been "one of the most painful things my family's ever experienced — to love someone as much as we love my brother, and to watch someone who you love that much go through something like this, that is so public, has been devastating." As a supporter of Black Lives Matter, Smollett added that she'd already been dealing with negative emotions for various reasons when her brother's alleged attack occurred. "I've tried to not let it make me pessimistic," she said. "But everyone who knows me knows that I love my brother and I believe my brother."
In March 2021, Smollett was photographed near her brother's side in court when prosecutors protested his new defense attorney, citing a conflict of interest (per the Chicago Tribune). While the older Smollett's case is still pending, his younger sister remains supportive.