What Dr. Fauci Really Thinks Of These Summertime COVID-19 Guidelines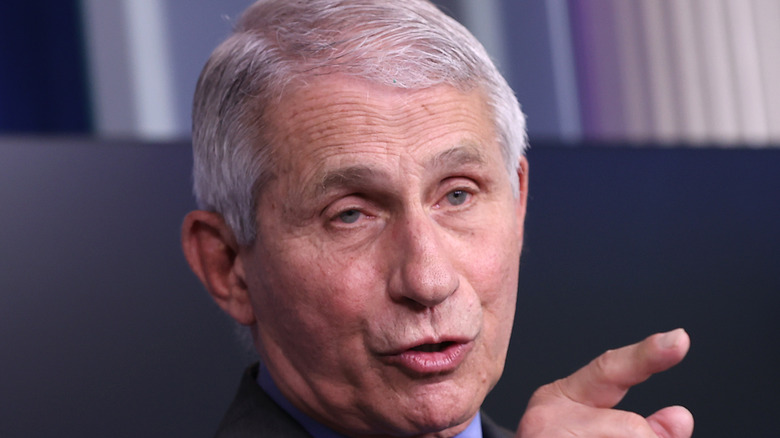 Chip Somodevilla/Getty Images
Summer is on its way, and it will mark the second summer season with COVID-19 circulating. The summer of 2021 should be much different from the summer of 2020, given that millions of Americans will have been fully vaccinated against the dangerous virus, but there are still guidelines to note. Dr. Anthony Fauci, the director of the National Institute of Allergies and Infectious Diseases, looked at some of the more recent Centers For Disease Control COVID-19 guidelines and offered his viewpoint on summer camp guidelines.
As of publication, the CDC recommends that kids 2 years and older in summer camp still need to wear masks even while outdoors, as well as remain 3 feet apart. Adults should also remain masked and socially distanced. In addition, masks can only come off for meals and when children and adults are eating, they need to stay 6 feet apart.
On The Today Show on May 5, 2021, Dr. Fauci said that these guidelines might go a bit too far. "I wouldn't call them excessive, but they certainly are conservative," he said. "And I think what you're going to start to see is really in real time, continually reevaluating that for its practicality."
Dr. Fauci said guidelines could change over time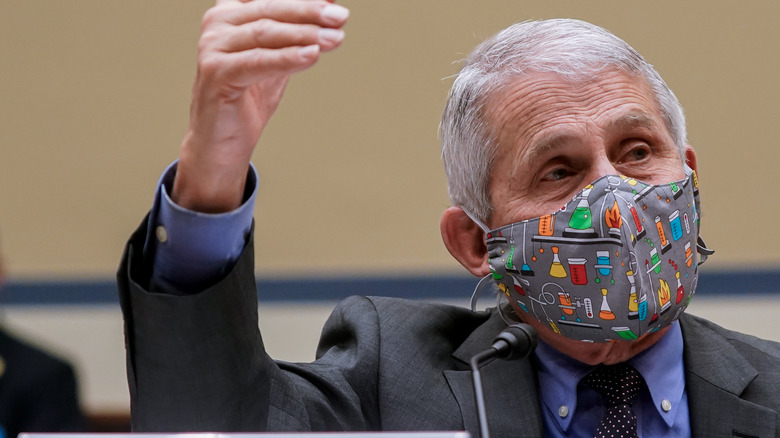 Pool/Getty Images
While discussing the guidelines with Today host, Savannah Guthrie, Dr. Fauci said he believes the summer camp guidelines might change. "The CDC makes decisions based on science, they will continually reevaluate that," he said. "It looks a bit strict, a bit stringent, but that's the reason why they keep looking at that and trying to reevaluate literally in real time whether or not that's the practical way to go."
There's good news for older kids who might go to summer camp or have the goal of becoming summer camp counselors. The New York Times reported that as of publication, the Food and Drug Administration is set to authorize the use of the Pfizer-BioNTech vaccine for 12 to 15-year-olds by mid-May 2021, opening up the opportunity for vaccinations before these adolescents begin summer camp or summer camp jobs.
Clinical trials are still underway for much younger children, and Pfizer could release data on children ages 5 to 11 by the end of the summer of 2021, according to CNBC.