Tayshia Adams' Bond With Her Mom Will Melt Your Heart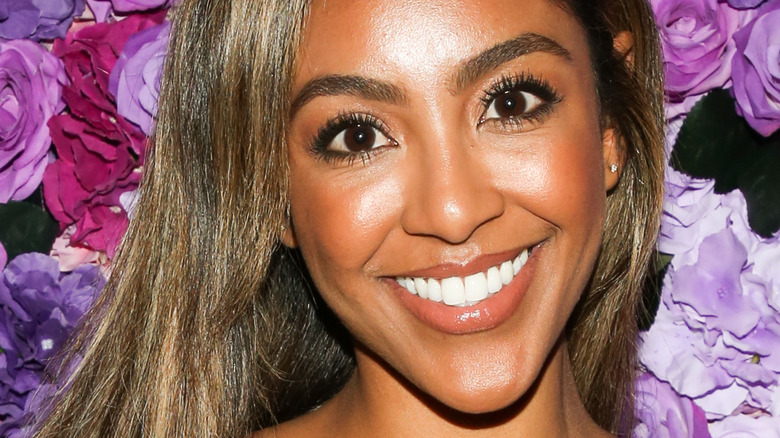 Paul Archuleta/Getty Images
Tayshia Adams won the hearts of fans when she appeared on "The Bachelorette" as a replacement for Clare Crawley in 2020 (via Variety). Although viewers knew Adams from her time on Colton Underwood's season of "The Bachelor" in 2019, viewers got to see more of her as the female lead of the reality dating series. We all watched as Adams listened closely to her male suitors and followed her heart while weeding through the drama each week. In the end, she found her perfect match in Zac Clark, the handsome and charming addiction specialist (via Us Weekly). 
During Season 16 of "The Bachelorette," Adams revealed how important her family is in her life. Her father even appeared on the show to warn her about rushing into a relationship and possibly making a huge mistake. "As your father, it's my job to protect you from making possible the biggest mistake of your life," he told his daughter on camera (via Showbiz Cheat Sheet). The show's host, Chris Harrison, even weighed in on the father and daughter exchange. "[Tayshia's] dad definitely was not shy about expressing his opinion on his daughter in those relationships, and look, I get it. I am a father of a daughter and I will be the same way. Probably won't be on camera. But I'll be the same way with my daughter," Harrison dished, via US Weekly. While Adams' father appears to be the protective one, it's her mother whom she says holds their family together.
Tayshia Adams and her mom share the sweetest bond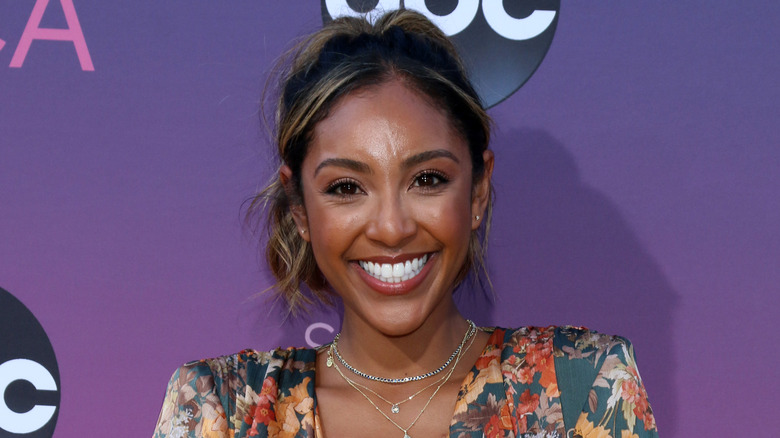 Shutterstock
Tayshia Adams doesn't take her mother for granted. The former Bachelorette says that she's in total awe of her mom, Rosario. "There were so many times she took us to sports or tried to be there for every event at school. How she had a job and took care of all four of us, I literally do not know," Tayshia told E! News, adding that her mother played a very hands-on role as a parent. She went on to reveal how supportive her mom has always been, no matter what decision Tayshia made. 
Of course, Rosario couldn't pass up a chance to gush over her gorgeous daughter, proving that she is equally as proud of Tayshia. "She's always been such a good girl. I think she knows that I'm her biggest cheerleader," Tayshia's mom stated. Rosario went on to say how much she loves watching her daughter on television, as well as how much she adored seeing Tayshia fall in love right before her eyes. "I was telling my husband, 'She loves him.' Being that it's Zac, he's such a great guy. For us to actually see her fall in love was just an amazing feeling," Rosario added. As Mother's Day approaches, it seems safe to say that Tayshia and Rosario will share a special celebration.