Why Anuel AA And Karol G Ended Their Relationship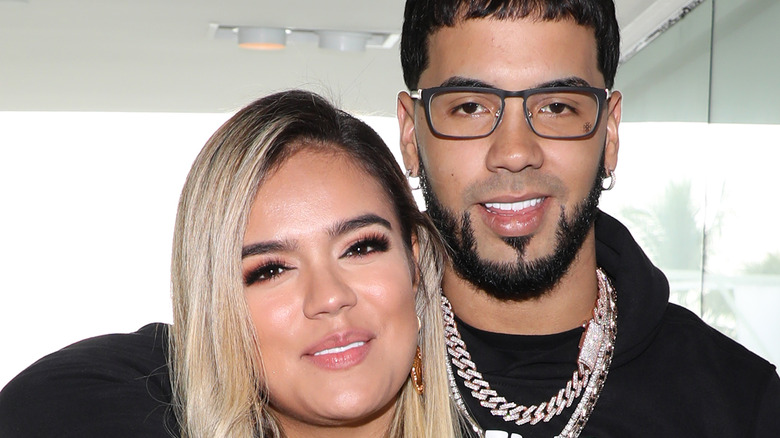 Alexander Tamargo/Getty Images
News that Puerto Rican rapper Anuel AA and Colombian recording artist Karol G had decided to go their separate ways came as little surprise to many fans of the couple, whose rumored rocky relationship has been the center of much speculation in the weeks leading up to their breakup. As Billboard reported, the pair officially announced they were parting ways in April 2021 after more than two years of dating. But, why did Anuel AA and Karol G really end their relationship?
Speaking in the aftermath of their breakup, Anuel revealed during an Instagram Live, "The truth is that we're not together ... The times that people have seen us together is because we still love each other. We tried to recover what was lost, but we took our different paths. May God bless her and that she continues to achieve her dreams and goals."
However, according to People en Español, a combination of "jealousy" and "professional success" is what greatly influenced the couple's decision to call it quits. 
Career advancements may have came between the couple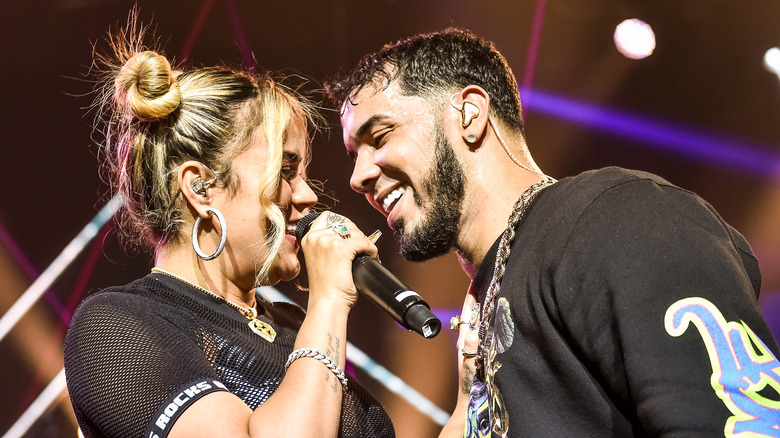 Steven Ferdman/Getty Images
Providing some insight into the highly-publicized breakup, El Gordo y La Flaca reporter Tanya Charry revealed that it was Karol G who took the decision to end the relationship, and speaking to sources close to the couple, Charry discovered that the chances of a reconciliation between the pair are unlikely, (via People en Español). 
"Anuel is the one now insisting for Karol G to come back. She, apparently, according to my army of informants, is not willing to return to this relationship," Charry revealed. "It seems that the fact that they were working together, doing so many things together, was not favorable for the relationship."
Speaking shortly after their breakup in April 2021, Karol revealed that she and Anuel tried to keep their relationship away from social media for as long as they could, before adding, "I love you, Emmanuel, my gratitude towards you, your family, and everything we lived, grew, and learned together is infinite," (via Hola!). 
Per Billboard, the former couple first met on the set of their music video for "Culpables," and officially announced they were an item on Anuel's 26th birthday in November that same year.