This Is How Much Zoe Saldana Is Really Worth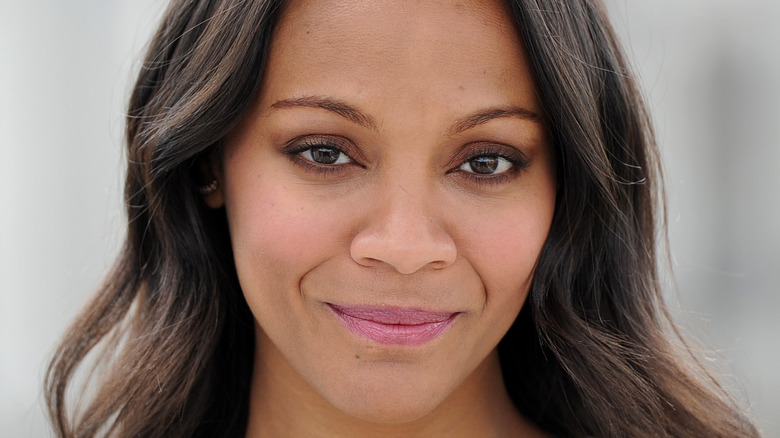 Stuart C. Wilson/Getty Images
With prominent roles in blockbuster films such as Marvel's "Guardians of the Galaxy" and James Cameron's "Avatar," Zoe Saldana has quickly earned a name for herself as the "box-office queen" and "sci-fi princess" of Hollywood. But even beyond these major roles, it turns out that American actress has plenty of accomplishments to her name — and a dazzling net worth to prove it!
Before becoming a renowned actress and a household name, Saldana initially got her start in theater and ballet, and was discovered by a talent agent at the New York Youth Theater, (via Biography.com). After making her on-screen debut in a 1999 episode of "Law and Order" and in the 2000 dance film "Center Stage," the actress went on to land numerous diverse roles, including on films such as "Crossroads," "Drumline," and "Pirates of the Caribbean: The Curse of the Black Pearl," per IMDb. 
But Saldana's true breakout year, of course, didn't come until 2009, when she was cast in huge box-office hits such as the reboot of "Star Trek" and in the sci-fi epic "Avatar." Since then, the star has become well-known for her roles in popular sci-fi films — including her most recent role as Gamora in the Marvel Cinematic Universe, which she first debuted in the 2014 film "Guardians of the Galaxy."
Zoe has starred in some of the highest-grossing films of all time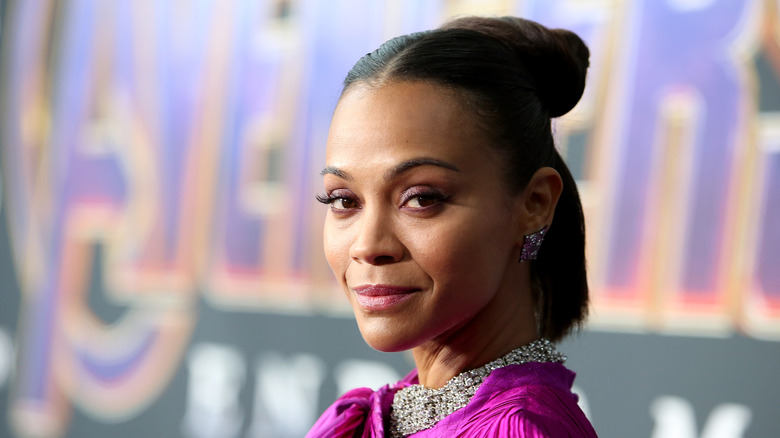 Jesse Grant/Getty Images
Given her long list of credits in major Hollywood blockbusters, you might be wondering: What is Zoe Saldana's total net worth? According to Celebrity Net Worth, Saldana is estimated to have a whopping net worth of around $35 million!
The staggering number, of course, is not surprising if you consider Saldana's work in major box office hits, including numerous films within the wildly-successful Marvel Cinematic Universe franchise. In fact, Saldana is the only actor to have starred in two of the highest-grossing films of all time: "Avatar," which earned $2.8 billion worldwide; and the 2019 film "Avengers: Endgame," which earned around $2.797 billion, (via International Business Times). 
Not only that, she's also appeared in the 2018 film "Avengers: Infinity War," standing at No. 5 on the highest-grossing movies list at $2.048 billion — which means that Saldana has starred in three of only five movies that have grossed over $2 billion worldwide, as ComicBook.com reports.
Considering all of Saldana's impressive achievements so far, we're certain that we'll be seeing even more success for the "box-office queen" in the coming years!