Will Prince Charles Ever Forgive Harry?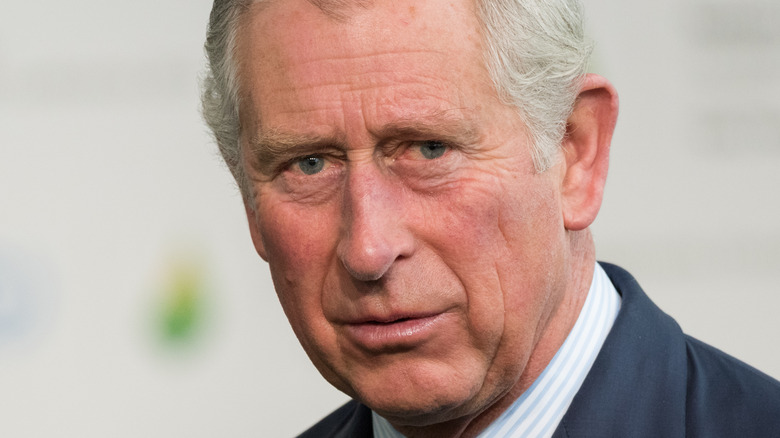 Shutterstock
Prince Charles' relationship with his youngest son, Prince Harry, is currently on the rocks. Harry caused a stir within the royal family when he and his wife, Meghan Markle, announced that they would be stepping away from their duties as senior royals. The pair left the U.K. in early 2020 and moved to California (via People). A year after their exit from the family, Harry and Meghan sat down for a shocking tell-all interview with Oprah Winfrey, where they spoke out about living within the confines of the palace.
The couple claimed that they were not given help for their mental health, and also alleged that members of the family had made racially insensitive comments about their son's skin color, per USA Today. During the interview, Harry also admitted that Charles was so upset with him when he exited royal life that he refused to take his phone calls (via Marie Claire).
In April, Harry returned to the U.K. for the funeral of his grandfather, Prince Philip. He reunited with his family for the first time since the interview, but things didn't go well, per Us Weekly. "Charles is still fuming about Harry throwing shade at him and the royal family in the big interview and won't let it drop. But to be honest, Harry didn't go running back to Charles begging for forgiveness either. He still hasn't forgiven his father for his lack of effort and support after he and Meghan decided to move," a source revealed.
Queen Elizabeth wants peace within the royal family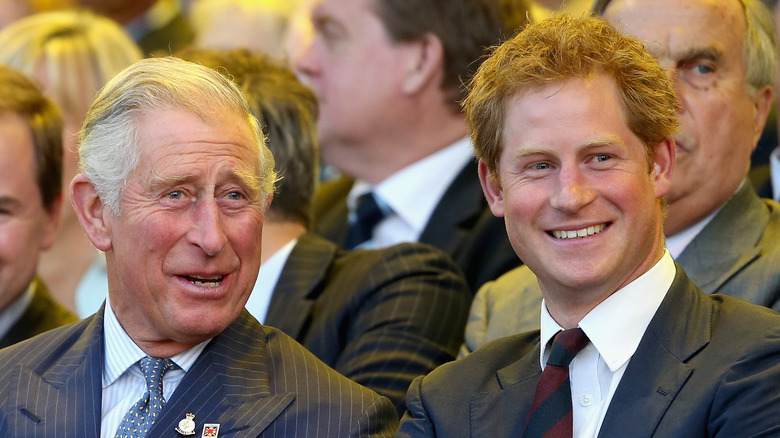 Chris Jackson/Getty Images
Although the royal family came together to honor the life of Prince Philip in April, a rift still exists (via Us Weekly). Tensions are so high that sources claim Prince Charles may never fully forgive Prince Harry for what he said about the royal family during his interview with Oprah. However, Queen Elizabeth may not be on board with Charles' attitude. "With the way things are going, Charles may never forgive Harry, which hasn't gone down well with Elizabeth. She feels that he's putting his pride before the best interest of the monarchy. She has enough on her plate dealing with the loss of her husband. It's drama she can do without."
As for Harry's relationship with his brother, Prince William, things are still rocky there as well. However, William is staying rather quiet on the situation. "They're definitely not at the point where they speak on a regular basis, but William wants to be the bigger person and set a precedent. He believes that in order to repair damage and destruction from Harry's interview, the best approach is to keep things civil with his brother rather than fanning the flames and fighting back with a tit-for-tat attitude. Elizabeth is proud of William for taking the dignified approach, unlike Charles, who still hasn't forgiven Harry for dragging his name through the mud," the insider dished. Meanwhile, fans continue to watch the royals closely for any signs of a reconciliation.