Here's What Caitlyn Jenner Really Thinks Of Joe Biden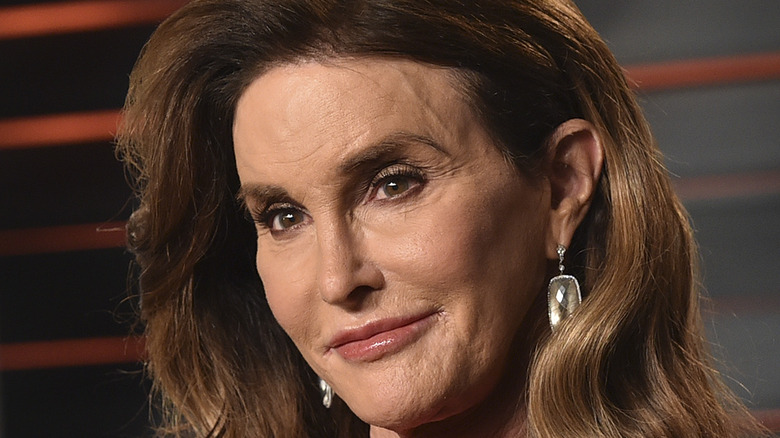 John Shearer/Getty Images
Caitlyn Jenner – who has launched her political campaign against Governor Gavin Newsom of California — released a new promotional video spreading awareness of her efforts, in which she billed herself as a "compassionate disrupter" who's fighting against "elitist" career politicians. The short clip debuted on "Good Morning America," and followed Jenner as she revisited her career as an Olympic decathlete, which she described as the American dream. "Now I enter a different kind of race, arguably my most important one yet: to save California," the reality star said (via ABC News).
Jenner filed paperwork in April of 2021, confirming her desire to replace Newsom and request a recall. The celebrated athlete and lifelong Republican is poised — by her estimates — to fight against the forces of big government with her spirited campaign, decrying politicians for taking "our money, our jobs and our freedom." This is the "Keeping up with the Kardashians" star's first political bid, but she's passionate enough about the issues that she's calling out President Joe Biden, in her view, for completely mishandling the highest office in the land.
The retired athlete isn't impressed with President Joe Biden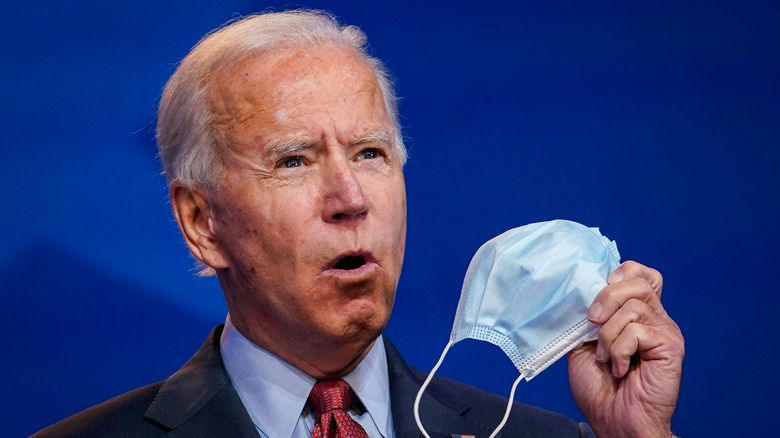 Shutterstock
As the New York Post noted, Caitlyn Jenner renounced her previous support of former president Donald Trump – though she is consulting one of his former aides for her campaign (via Insider) — but that doesn't mean she's suddenly throwing her support behind the current occupant of the White House. 
"Biden, I don't think I've agreed with anything," Jenner told Fox News' Sean Hannity. In the former Olympian's eyes, President Joe Biden isn't interested in helping regular Americans. Jenner described going from Trump to Biden as "a 180-degree turn in our country, going the other direction," admitting it "scares" her. The "Keeping up with the Kardashians" star endorsed Trump when he was initially running for president in 2016, but went back on her word after his administration banned transgender people from serving in the military. However, during her appearance on Fox News, the political hopeful appreciatively described the former commander-in-chief as a "disruptor," crediting him with shaking "the system up" in Washington. 
As Deadline noted, Jenner has her work cut out for her in California, which skews even more heavily Democratic than in 2003, when the last recall occurred. While chatting to Hannity, the former athlete avoided policy specifics, but generally confirmed she is fiscally conservative and socially (kind of) progressive. Prior to the interview, Governor Gavin Newsom's team sent an email out, notably highlighting that Jenner was "going on Trump's favorite television station for an event with Trump's favorite host," re-emphasizing her staunch Republican leanings.