This Is How Many Languages Queen Elizabeth Actually Speaks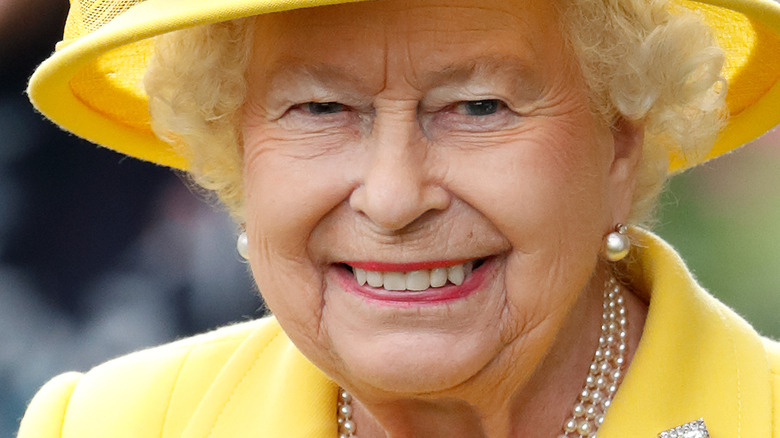 Max Mumby/indigo/Getty Images
As the longest reigning monarch in British history, Queen Elizabeth II has met leaders from all over the world. In fact, 12 United States presidents have come into office since Elizabeth took the throne, and she has met all but two of them: Lyndon B. Johnson and current U.S. president Joe Biden, who is scheduled to pay her a visit this summer, according to CNN. All of the American leaders who have met the queen have nothing but positive words about the experience.
"She's a highly intelligent woman who knows a lot about the world," said former U.S. president Bill Clinton. "I always marvel when we meet at what a keen judge she is of human events. I think she's a very impressive person. I like her very much."  Former president Barack Obama agreed, adding "There's one last thing that I should mention that I love about Great Britain, and that is the Queen."
Since many other members of the royal family travel around the world, they are fluent in several languages including French, German, Spanish, and Welsh. Prince Charles and Prince William reportedly know five languages each (per Cheat Sheet). Although the queen can speak some words and phrases in a variety of different languages, she is only fluent in two.
Queen Elizabeth is fluent in this foreign language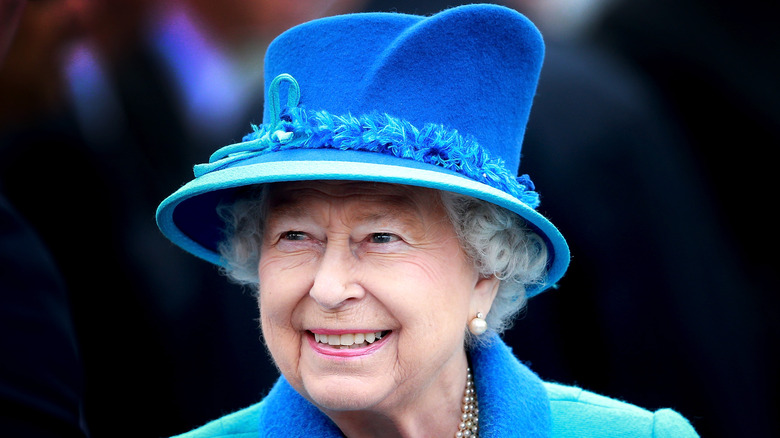 Chris Jackson/Getty Images
Despite meeting leaders from around the world over almost seven decades, Queen Elizabeth is fluent in only two languages: English (of course!) and French. She reportedly learned the second language as a child from her tutor and governess, Marion Crawford. And knowing how to speak it is "a skill which has stood the queen in good stead," according to the royal website. "She often has cause to use it when speaking to ambassadors and heads of state from French-speaking countries, and when visiting French-speaking areas of Canada." 
She even once gave a speech entirely in French during a visit to the country in 2014.  "Her reading skills were excellent — both pronunciation and rhythm were very good, but you could feel she was quite tense," linguist expert, Camille Chevalier-Karfi said, according to the Daily Express. "I was impressed by the quality of her French ... no stuttering pour la reine."
The queen isn't the only one in the family who speaks French. Prince Charles, Prince William, Kate Middleton, Prince Philip, Princess Anne, and Prince Andrew are also fluent in it. And William and Kate's children are also learning Spanish from their nanny, Maria Turrion Borrallo (per Cheat Sheet).