The Best Makeup Looks To Pair With Brunette Hair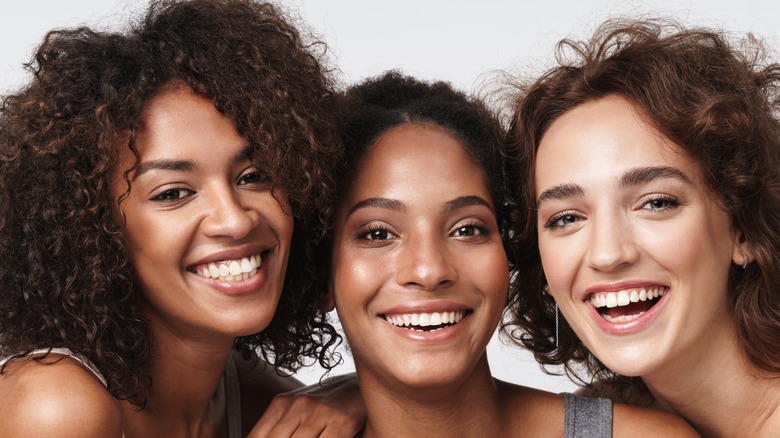 Shutterstock
Brunettes have hit the jackpot when it comes to choosing makeup colors — many different pigments and hues can look good on them. That being said, there are so many varied shades of brown hair, and so many possible combinations for brunettes of hair, eye color, and skin color, that choosing makeup products is definitely not a one-size-fits-all option.
Regardless of skin color, brunettes should choose a foundation and powder that matches skin tone as closely as possible in order to give the skin a soft look and even tone, according to BeautiSecrets. And really, no one wants a situation where your face is a different color from your neck (but we've all been there, don't sweat it).
On the cheeks, brunettes should stick to warm pinks, or even experiment with bronzers. Beauty expert Nina Sutton told SheKnows that "warm pinks, rosy browns and bronzers" look great on the lips and cheeks of brunettes everywhere. A great makeup look to try, according to Sutton, is to "apply bronzer to the cheeks and up towards the eyes. Follow with a hint of warm pink blush on the apples of the cheeks" (via SheKnows).
Brunettes have lots of options when it comes to makeup colors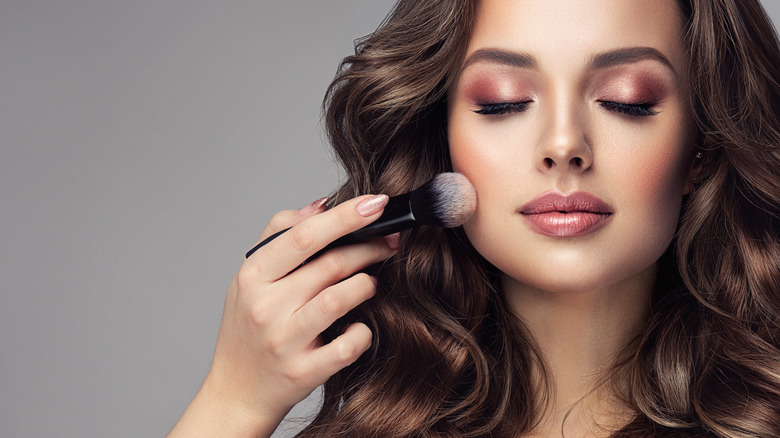 Shutterstock
When it comes to eye makeup, brunettes again have loads of options. For a more natural or conservative look, shades of brown or purple look great on brown-eyed brunettes. For blue-eyed brunettes, try a gray palette of shadows with a charcoal eyeliner for a gorgeous look.
"On the eyes, brunettes with brown eyes look great in brown and violet tones," Beauty expert Nina Sutton told SheKnows. "If you have black hair and blue eyes, try slate gray with charcoal liner and if you have brown hair/blue eyes, try golden brown with brown liner and mascara." And for brunettes with green eyes, experiment with all shades of green or brown, as well as hazel, mauve, and plum.
As for lipstick, brunettes can experiment with much of the spectrum to find the perfect color. Just remember the general rule — women with darker brown (or black) hair tend to look better with richer, bolder colors, while those with light-brown hair shine with lighter (think coral or peach) shades. As Sutton noted, "Regardless of skin color, brunettes can generally get away with more color on their face." So, brunettes, have fun experimenting. The world of makeup is yours for the taking!