Inside Naomi Osaka's Relationship With Rapper Cordae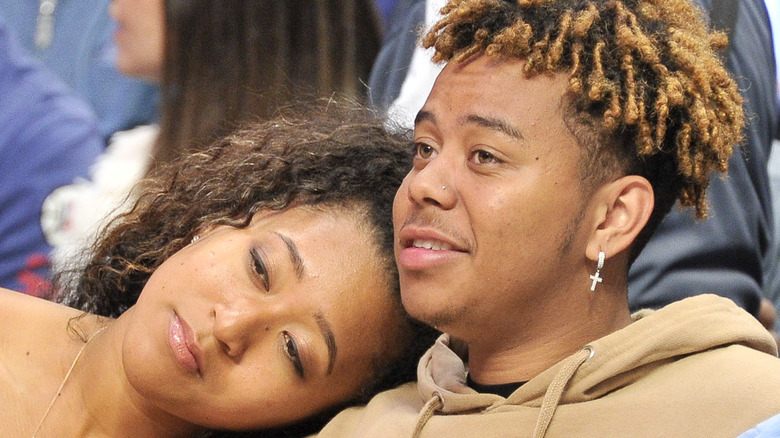 Allen Berezovsky/Getty Images
Relationships between a sports star and a musician are nothing new. David and Victoria Beckham have been together for over 20 years. Formula One driver Lewis Hamilton used to date Nicole Scherzinger. Enrique Iglesias has three children with tennis star Anna Kournikova, and we could go on further. However, one of the hottest young couples right now are fellow tennis player Naomi Osaka and her rapper boyfriend Cordae. 
They're both highly-regarded in their respective careers, with Osaka currently the reigning US Open and Australian Open champion, and Cordae being nominated for two Grammys in 2020.
The couple have been together for a couple of years now, but were dating for about a year before first going public, (via People). They've spoken about their relationship in a couple of interviews previously, so we've been able to piece together some of the inside info on the couple – here, we take a look at the relationship between Osaka and Cordae. 
Naomi introduced Cordae to tennis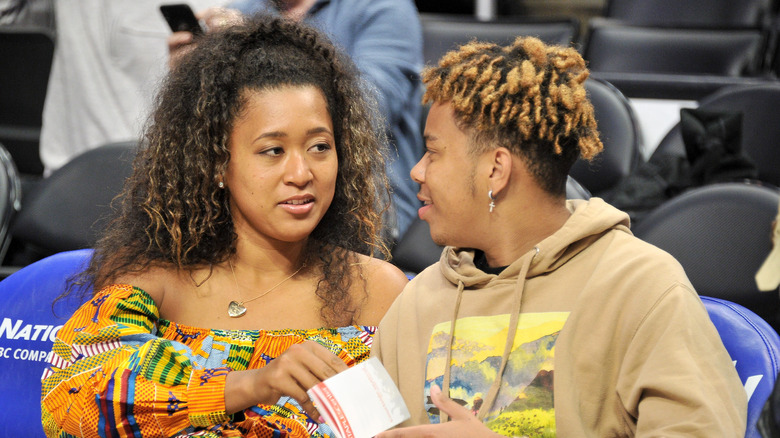 Allen Berezovsky/Getty Images
Their first date was a Los Angeles Clippers game – Cordae is more of a basketball fan than a tennis kind of guy. Speaking to GQ, via Business Insider, the rapper explained, "It's not my sport ... If you asked me about tennis, before being immersed in it because of Naomi, I could only give you Venus and Serena Williams, you know? Because they're just a part of the culture." 
He explained that he felt a little out of place at the US Open, because "that was my first time being in an environment like that in my entire life ... My elementary school, middle school, high school was 99.9% Black ... It just felt really weird for me being in that space. That was my first tennis match ever," (via Yahoo).
The couple is politically active too. In particular, they've both been very vocal in their support for the Black Lives Matter movement. In 2020 Osaka, who was born in Japan to a Japanese mother and a Haitian father, withdrew from the Cincinnati Open to raise awareness for the shooting of Jacob Blake. That same year, Cordae was arrested at a protest for the murder of Breonna Taylor in Kentucky.
As two 23-years-old stars, they're in line to become a real power couple in the world of celebrity in the coming years. Being both politically-engaged and ambitious in their careers, we should be hearing a lot more the couple in the coming years.