The Truth About Bill Gates' Connection To Planned Parenthood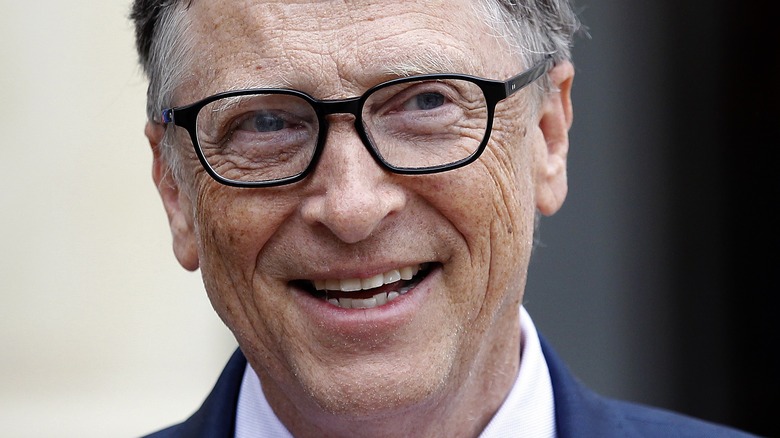 Chesnot/Getty Images
Conspiracy theories and rumors surrounding the billionaire entrepreneur Bill Gates and his many business connections have soared in recent years. As The New York Times reported, the Microsoft co-founder has been the target of widespread misinformation amid the coronavirus pandemic, and one major theory to have emerged about Gates in 2020 is that his father, William Gates Sr., ran the reproductive health non-profit organization Planned Parenthood. 
An example of this unfounded claim can be found on blogs such as the Tricentennial, which previously stated that "Bill Gates' father ran planned parenthood, his mother created Microsoft, together they trained their son to spread the gospel of eugenics." 
According to Snopes, the term "eugenics" is one commonly used by anti-abortion activists to attack Planned Parenthood, an organization they controversially believe was founded to eliminate the Black community. But, is there any truth to the rumors that suggest Bill Gates' father was in charge of Planned Parenthood and had links to the eugenics movement?
Did William Gates Sr. run Planned Parenthood?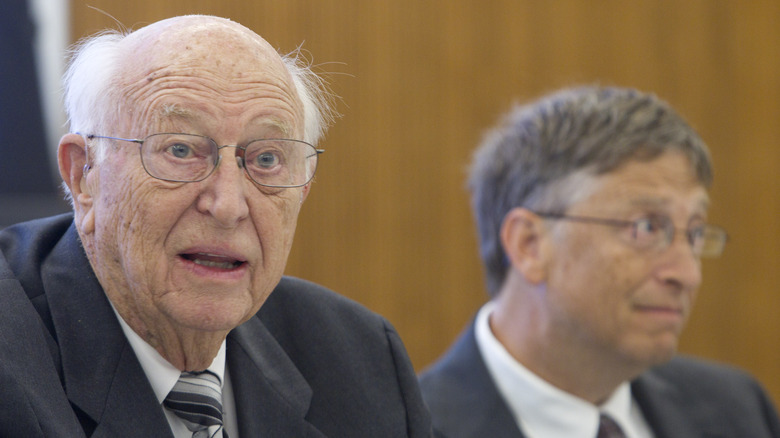 Bloomberg/Getty Images
Rather unsurprisingly, a fact-check conducted by Snopes concluded that no evidence has been found to back up any claims that Bill Gates' father embraced eugenics or was in charge of Planned Parenthood throughout his life. 
As NBC News reports, William Gates Sr. was a trustee of the organization and worked on the board of Planned Parenthood prior to his death in September 2020. Therefore, it's safe to assume that any online theories relating to his association with Planned Parenthood were likely inspired by his work in this field. 
Although it may appear outlandish, this isn't the only Bill Gates-related conspiracy theory to have gained traction in recent years. As the BBC reported, there were many online claims that suggested the coronavirus pandemic was a cover-up plan that enabled the Microsoft co-founder to implant traceable microchips into the world's population through vaccines. 
Similarly to the Planned Parenthood conspiracy theory, there is zero evidence to support these claims, and The Bill and Melinda Gates Foundation publicly denounced them, calling them "false."