More Details Emerge On Why Bill And Melinda Gates Are Divorcing Now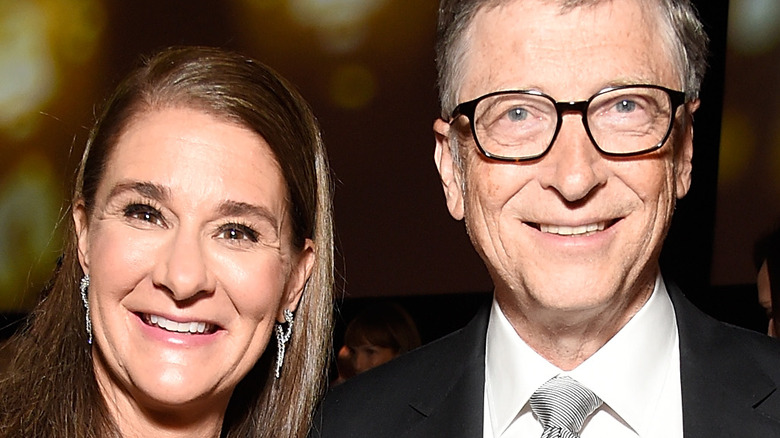 Kevin Mazur/Getty Images
It came as a surprise to many when Bill and Melinda Gates announced their divorce on May 3, 2021 — but a source says the split was a long time coming. As reported by People, a "combo of things" led to the couple's decision to divorce and the timing is tied to the 18th birthday of their youngest child.
"It's absolutely because their youngest child is graduating from high school, and the idea was that they stayed together through that," the source told People. "They limped through until their kids were out of school like a lot of people."
Per Business Insider, the average age for a first divorce is 30 — but since 1990, divorces among people over the age of 50 have doubled. Bill and Melinda Gates are 65 and 56, respectively, indicating that they're part of the larger trend of couples who split once their children have reached adulthood.
The Gates have three adult children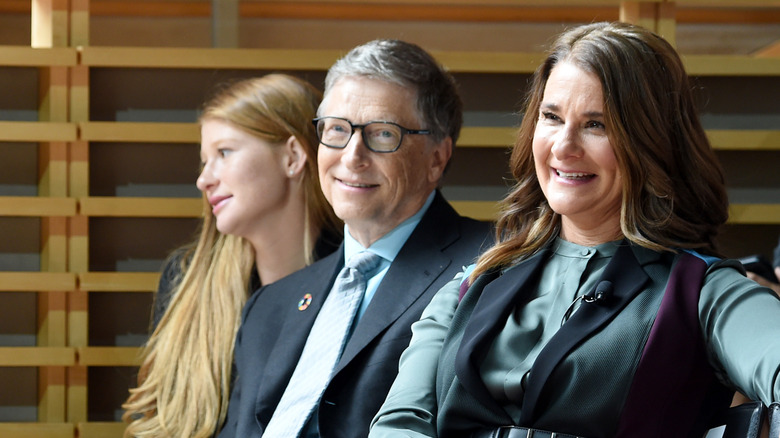 Jamie Mccarthy/Getty Images
The Gates share three adult children: daughters Jennifer, age 25, and Phoebe, who just turned 18, and son Rory, age 21 (via People).
Despite their divorce, the couple has made clear that they plan to maintain their professional relationship running the Bill and Melinda Gates foundation, a nonprofit that holds an endowment of $50 billion, per The Atlantic. Per People's source, Bill and Melinda Gates still share the goal of ultimately winning a Nobel prize for their charitable contributions, which only adds further incentive to maintain a cordial relationship.
"Nobody is going to want to invite more scrutiny because it'll hurt their credibility," the source told People. "I don't think they're so angry that anybody wants to take each other down, like you sometimes see. [Melinda is] not incentivized for that."
In the days since the divorce was announced, reports have emerged that Melinda Gates was furious when her husband maintained a relationship with convicted sex offender Jeffrey Epstein (via The Daily Beast). It's also been widely reported that Bill Gates remained close with ex-girlfriend Ann Winblad, and with Melinda's blessing, they took vacations together each year (via The Independent).
But given the couple's desire for privacy and a shared priority of continuing to successfully run their charitable foundation, it seems highly unlikely that Melinda will speak publicly about any of the issues that led to her decision to file for divorce.