Ingredients You Should Avoid When Shopping For Sunscreen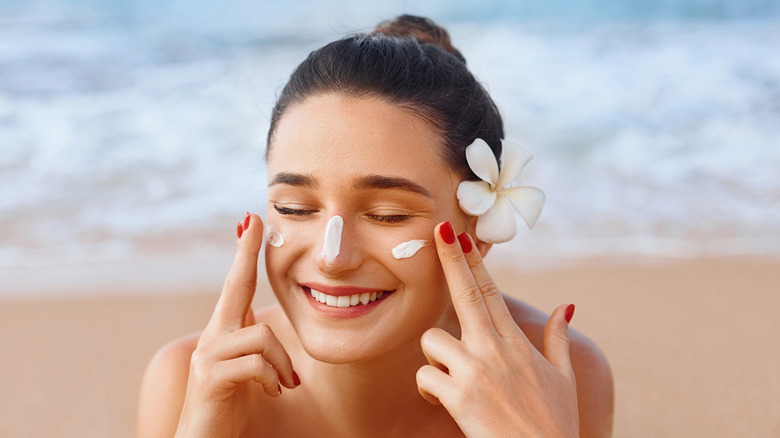 Shutterstock
Sunscreen carries many myths surrounding it, including that you shouldn't wear it inside. Spoiler alert: you should! Wearing sunscreen daily reduces the appearance of aging, helps your complexion, and is even considered by some to be the ultimate skincare product and routine (via Byrdie). However, not every sunscreen, like any other skin product, is made the same or includes the same ingredients. Because of this, some are better and worse for you than others.
Byrdie also explains that you want to choose a mineral sunscreen, rather than a chemical sunscreen, when purchasing the product you're going to use every day — as mineral sunscreens are less likely to be absorbed into the body and become harmful. In fact, only two ingredients — zinc oxide and titanium dioxide — have been proven to be both effective and safe for the human body, according to the Enviromental Working Group (EWG). 
These ingredients can be harmful and should be avoided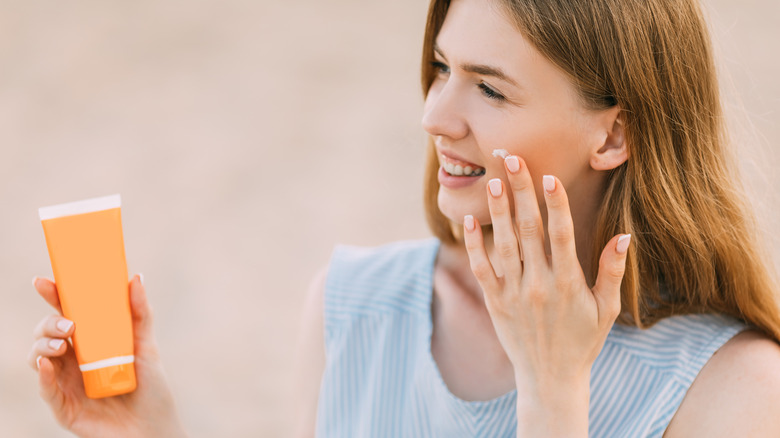 Shutterstock
While there are a few sunscreen ingredients that are perfectly healthy for the body, there are many more that are harmful and should be avoided. Four ingredients that you should immediately check for are octinoxate, avobenzone, retinyl palmitate, and oxybenzone (va Byrdie). These ingredients can cause skin irritation, counteract antioxidants in the case of retinyl palmitate, and can even be bad for the environment (as is the case with oxybenzone).
Other harmful ingredients you want to watch out for include parabens, phthalates, microbeads, homosalates, octocrylene, quaternium-15, sodium laurel, laureth sulfate, cyclopentasiloxane, nano particles, and Methylisothiazolinone (via Stream2Sea). Interestingly, Stream2Sea's list includes zinc oxide, which EWG noted has been classified as safe by the United States Food and Drug Administration. We'll leave this one up to you to decide. While this may be a lot to consider at one time, once you find a sunscreen free of these ingredients, you'll always know which brand you can trust. It's a one-time process, and one that could save your life.
There's simply no denying that sunscreen is important to wear. We just hope this helps you choose the safest product for you!