This Is The Right Way To Take Care Of Your Hair After Bleaching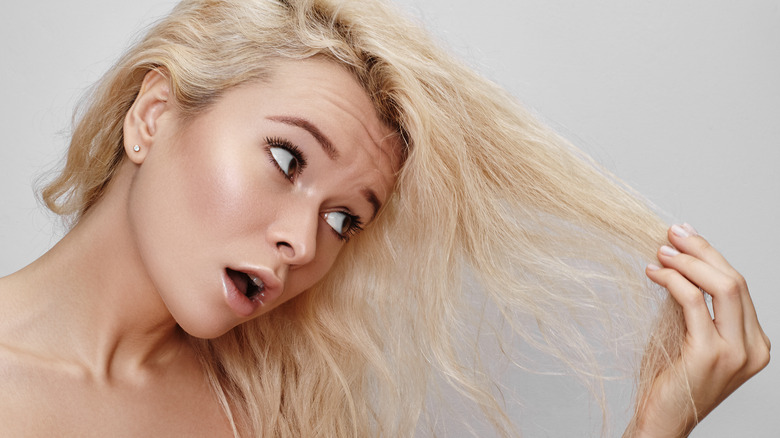 Shutterstock
Hair highlights are always in style, whether you are going lighter for the summer or just dabbling with definition, coloring the hair is a great way to keep your look fresh. Typically, bleach is found in the products used to lighten your locks, and unfortunately, it comes with a cost. And we aren't talking about the money.
By breaking apart the proteins in your hair, bleach can damage it, causing dryness, breakage, and frizz, creating that "fried" look (per Healthline). Bleach basically destroys the hair cuticle, which then needs to rebuild itself. "When hair is colored or lightened, the bonds that make up the cellular membrane complex are broken, so that color can either be deposited or in the case of lightening, removed," as colorist Aura Friedman explained to Refinery29.
While hair damage does occur with styling, coloring, the use of products, and even from environmental elements, Friedman says there are ways to strengthen and repair the hair.
What to do before and after hair bleaching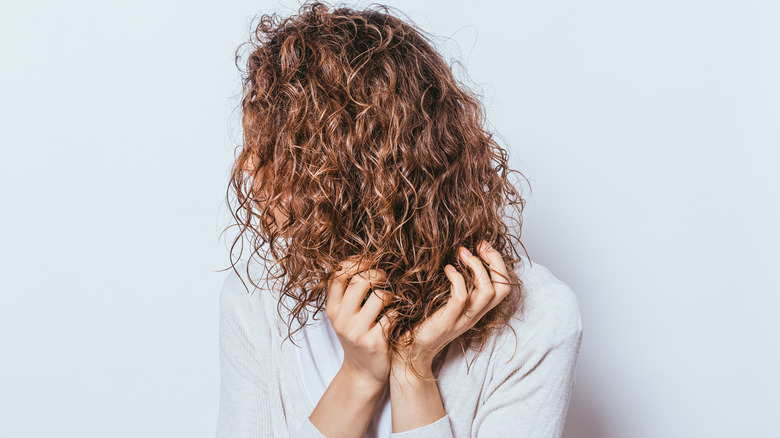 Shutterstock
There are some steps you can take to safeguard your locks when bleaching. According to celebrity stylist Ashley Streicher, "If you know that you're going to bleach the heck out of your hair, there are some steps to take before the procedure to soften the blow, like doing some protein masks to help strengthen it" (via Fashionista). 
You also don't want to wash your hair before your lightening appointment, for at least a few days, to increase more of your natural protective hair oils, per Teen Vogue. After bleaching your hair, it is important to steer clear of certain hair-care routines. Bumble and Bumble hair colorist Zoe Wiepert tells Fashionista, "When you're bleaching your hair, the cuticle will be swollen which will give you more body, but also it will be a bit more dry, so you can rinse it and condition it, but don't wash it — especially the first 24 to 48 hours after."
Furthermore, Streicher says that it's best to minimize the use of heat, like from blow dryers or straighteners, post-bleaching to decrease damaging the hair further. She also suggests adding more protein to your daily diet.
Repairing treatments after hair bleaching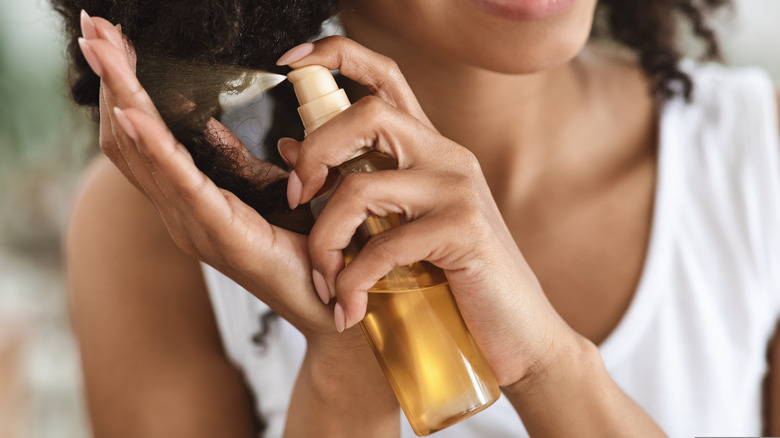 Shutterstock
There are some products you should not use in your hair after getting highlights, for instance, dry shampoo can cause more breakage, which is the exact opposite of what you want (via Insider). Stick to hair repairing and moisturizing products, or oils, which may already be stored in your pantry. Olive and coconut oils can help shine and moisturize your locks, offering a quick and affordable way to speed up the repairing process. Almond oil is rich in proteins and vitamin E, which act as a deep conditioning treatment, helping to repair the damaged hair cuticle (per Healthline).
Celebrity colorist Tabitha Dueñas tells Byrdie that shampooing and conditioning habits can help salvage the strands. She states, "I also personally recommend finding shampoos and conditioners that are free of sulfates, which can eventually strip and dry out the hair. The ultimate shampoo ritual will be alternating between a sulfate-free, protein-rich formula and a sulfate-free, moisture-rich formula and not going too long between washes, which can lead to dry, brittle ends." Dueñas also suggests using an at-home treatment or mask, like Olaplex No. 3, which can help reduce breakage and repair the hair.