What You Don't Know About Hailie Mathers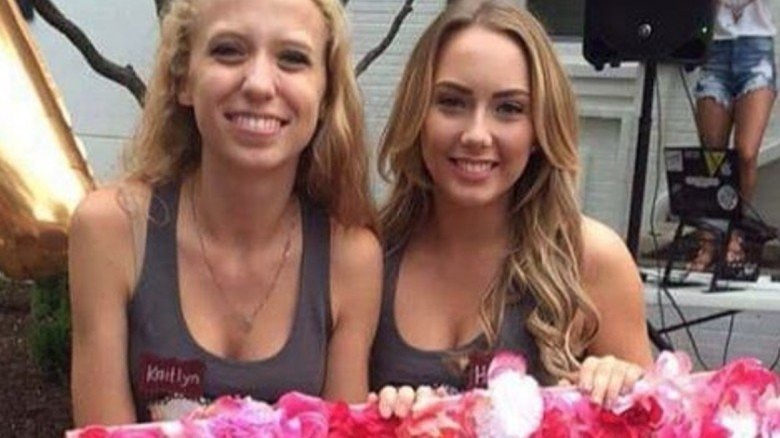 Ready to feel old? Hailie Jade Scott Mathers, rapper Eminem's daughter, can legally drink. Yes, you read that correctly. The adorable blonde baby whose voice can be heard cooing on Eminem's song "'97 Bonnie & Clyde" is officially a grown-up.
For many, Hailie was the much-needed sugar to the strong spice that is Eminem. She's cute and seems to melt his ice cold heart. But we really don't know much about the young Mathers. Despite having a multi-platinum selling dad, she's been able to grow up hidden from the spotlight. So, since we all know the real Slim Shady, let's get to know the real Hailie Mathers.
She's totally a daddy's girl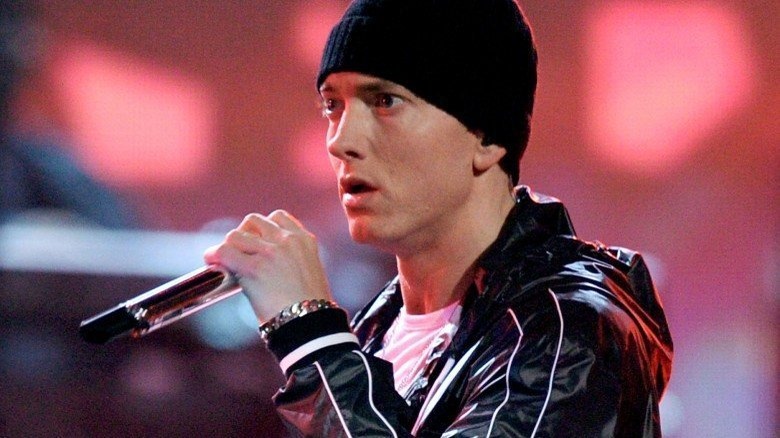 It kind of goes without saying, but Hailie Mathers is a bit of a daddy's girl. Back in the '90s, at the height Eminem's fame, a celebrity could have a semi-private life compared to today's social-media-obsessed world. We still knew about Hailie, though, because of the close relationship she has with her old man. Despite the very public drama between her mom and dad, she maintains a close relationship with both parents.
When asked by her high school who were the most influential people in her life, she said: "My mother and father because they have pushed me to be the person I am and have given me all the support to achieve what I have."
She holds a Guinness World Record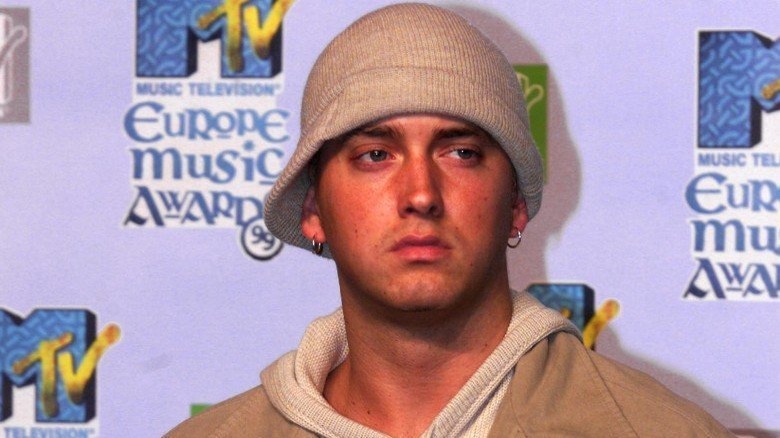 Before Blue Ivy got in formation with Momma Bey, Hailie Mathers was in the studio with her famous dad. According to Eminem, Take Your Daughter to Work Day was almost every day in the Mathers' household. Hailie would go with him to the studio and, in many instances, inspired him and even helped out with some of his tracks.
"That's my little girl, you know she's goofy too," Eminem said during a 2002 interview. "One day we were in the studio doing a song and she was like 'Somebody help me, I think my dad's gone crazy.' I said, 'Hailie what did you say?' She said it again and then said 'Daddy I want to do it on the mic.' I said, 'OK.' I got her in the booth."
That line became the hook of Eminem's song "My Dad's Gone Crazy." Thanks to that goofy one-liner, Hailie's name was added to the Guinness World Records as "Youngest R&B chart entrant." She was 6 years, 210 days old when the song debuted in August 2002.
Her mom didn't know Eminem recorded her on an album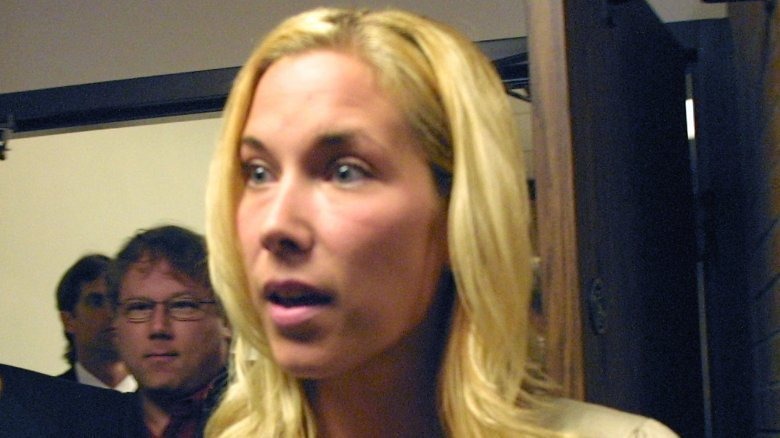 We've already mentioned that Hailie Mathers holds a Guinness World Record for appearing on Eminem's 2002 track "My Dad's Gone Crazy" at just six years old. But she can also be heard on the track "'97 Bonnie And Clyde," which was recorded three years earlier, and appears on The Slim Shady LP.
Eminem told the story of how Hailie became his guest star to Rolling Stone shortly after the album's release. "I lied to Kim and told her I was taking Hailie to Chuck E. Cheese that day," Eminem said, adding, "But I took her to the studio. When she found out I used our daughter to write a song about killing her, she f**king blew. We had just got back together for a couple of weeks. Then I played her the song, and she bugged the f**k out." Can anyone really blame Kim for having that reaction?
She's not the only Mathers child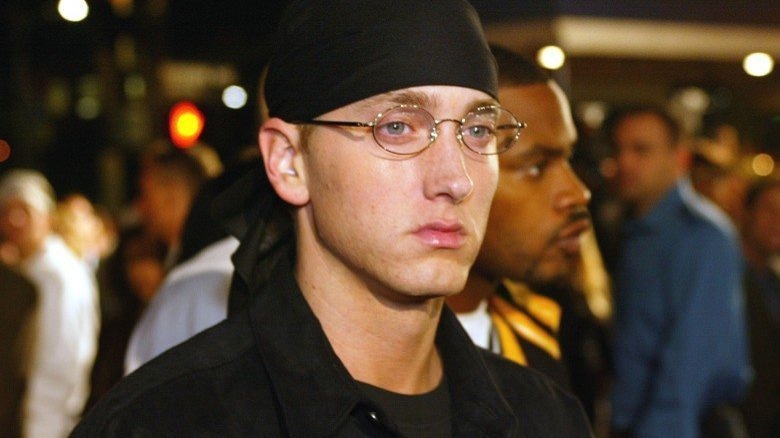 While we know Hailie Mathers is the apple of her daddy's eye, she isn't the only Mathers child. Hailie is technically the middle child in a somewhat blended family. Her elder sister — born in 1993 — is the biological child of Dawn Scott, Kim Scott's (Eminem's ex-wife's) twin sister. Kim and Eminem adopted Amanda, whose name was then changed to Alaina. Alaina's bio mom, Dawn, died in 2016 of an apparent heroin overdose, according to Radar.
Hailie's younger sister, Whitney Laine Scott, was born in 2002. Whitney is not Eminem's biological daughter — she's the product of another relationship Kim had when the couple was divorced. But Eminem has claimed the little girl as his own, he adopted her and is sharing custody of the minor with his ex-wife.
She got a public school education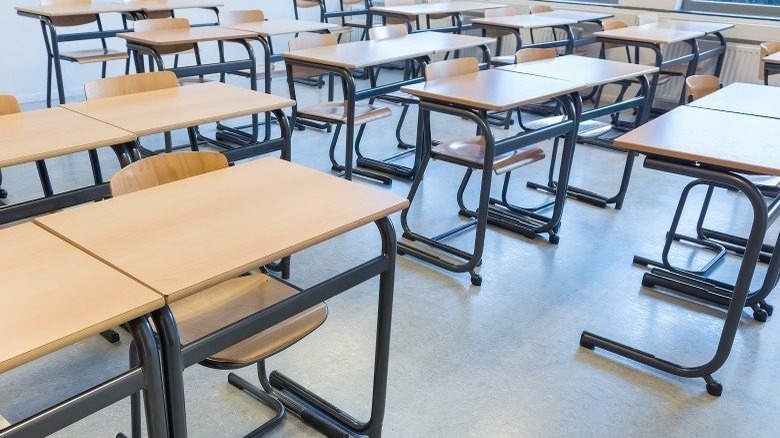 If you're familiar with the story of Eminem and Kim, you know those two had hard lives growing up. Like so many parents, they want better for their kids. But for the Mathers, better doesn't necessarily mean a whole new locale. Hailie Mathers, who goes by Hailie Scott, attended public school in Michigan, in the same county where her dad grew up.
According to parents in the school system, Hailie is describe as smart, athletic, and caring. Though she goes by her mother's maiden name — presumably for some anonymity — the community is well-aware of her very famous father.
One parent told the local newspaper (via ABC News), "I think all of the kids in the district have shown respect to their family and just let her live a normal life here out of the spotlight."
She was Homecoming Queen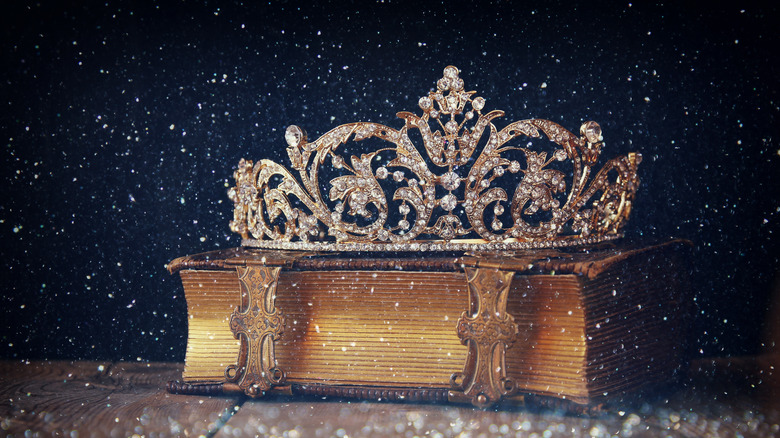 Shutterstock
In addition to being a smart girl, she's also well liked at her school — enough so that she was crowned Homecoming Queen back in 2013. According to the Macomb Daily News (via ABC News), Hailie was crowned during a high school football game. She was escorted by her mother, Kim Scott — and poppa Mathers wasn't too far away. A parent who was in attendance told the paper, "Her father watched from inside the school because he didn't want to cause a scene — he wanted Hailie to have her own moment."
Chippewa Valley Board of Education President George Sobah told the paper, "I heard our people had (Eminem) in the cafeteria so he could see what was going on outside." Another parent said Eminem was "beaming with pride" and was heard saying, "That's my daughter." Hailie wasn't likely picked just because of famous father. According to the article, she's a well-liked girl who was selected by her peers and faculty on her own merits.
She's a star student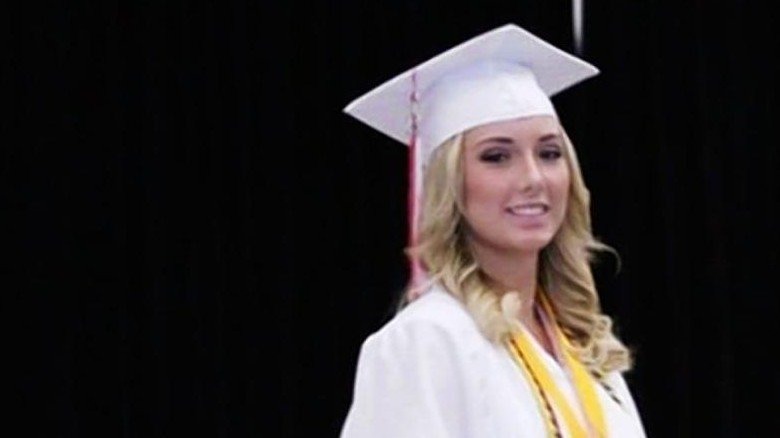 Hailie didn't fool around when it came to her grades. In fact, while in school, she was a top student. She graduated Summa Cum Laude, meaning she had a grade point average of 3.9 or above, from Chippewa Valley High School in 2014. During high school, she was a member of the National Honor Society, the art club, the volleyball team, and student council. She also received the Academic Excellence Award and Department of Psychology Award.
People have posed online as her for years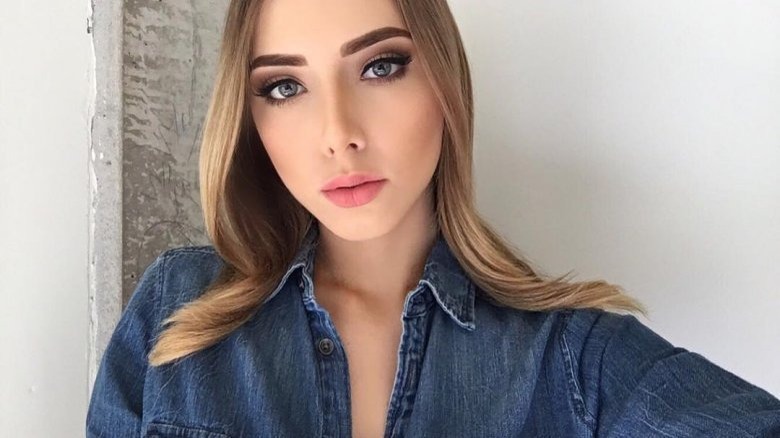 In 2011, a Twitter account with the handle @Angry_Blonde appeared, claiming to be Eminem's then-15-year-old daughter Hailie Mathers, according to Sandra Rose. The account reportedly doled out strange nuggets of wisdom like, "Good guys are found in every corner of the earth, but unfortunately the earth has no corners," as well as repeatedly tried to get the attention of Chris Brown. Ultimately, the game was up when Eminem's rep, Dennis Deeney told E! News, "This account is a fake and Hailie has no Twitter account at all."
But that didn't stop another Twitter imposter, @hailiejade_x, from trying to pull off the same stunt the next year. According to HuffPost, @hailiejade_x caused even more trouble than @Angry_Blonde when he or she tried to spark a flame war with Taylor Swift by tweeting out this offensive swipe: "Dear @taylorswift13, please stop whoring around with every guy you see. We all know you're only doing it so you can make another album." Once again, E! News spoke with a rep for Eminem who said the account was a fake.
As of this writing, the real Hailie Jade Scott Mathers is still not on Twitter.
She has a boyfriend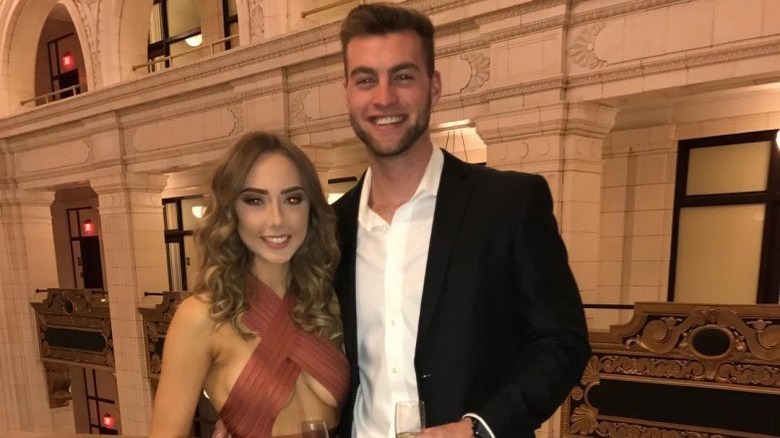 In October of 2016, Hailie Mathers resurfaced on Instagram, and while her account remains unverified as of this writing, no one has come forward to dispute it like they did with the phony Twitter accounts in the past. So, assuming this is actually the real Hailie Scott's Instagram account, it has left fans with a few takeaways.
First, Hailie seems to have a boyfriend. On December 28th, 2016, she posted the above pic of herself with her strapping (as yet unnamed) beau with the caption, "Couldn't have asked for a better 21st birthday celebration (or a better guy to have by my side)." About three months later, the loved-up pair made another appearance on Hailie's Insta, this time apparently celebrating St. Paddy's Day. "Feeling extra lucky today," Hailie captioned the pic of her cuddling up to her man. But there's also another love in Hailie's life...
She has an adorable dog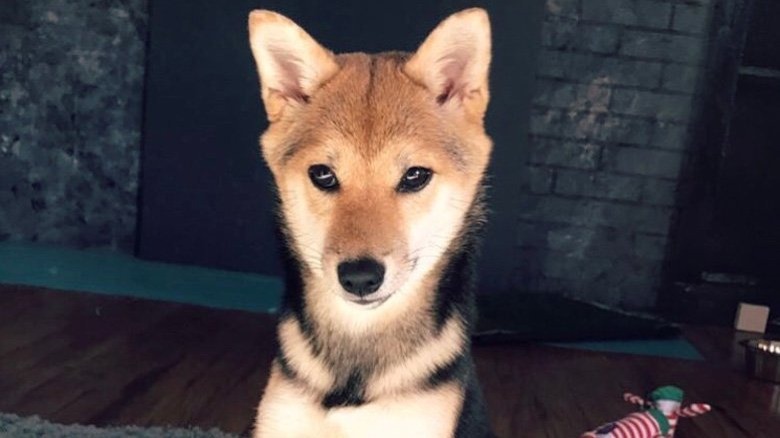 Since her Instagram debut, Hailie has posted a grand total of 22 times. Her two most recent posts, as of this writing, are from March 23, 2017 when she celebrated National Puppy Day by sharing four photos of her adorable puppy, Lottie.
The first post was a slideshow featuring the above pic and three more with the caption, "Happy #nationalpuppyday from the sassiest pup around." The second post featured a pic of Hailie looking like a stunning young starlet, and was captioned, "Yes my pants match my closet & yes Lottie's entitled to photobomb on puppy day."
Appearing in five pics out of the 25 total photos Hailie has chosen to share with the world, it's clear that Lottie has a special place in her heart.
The college life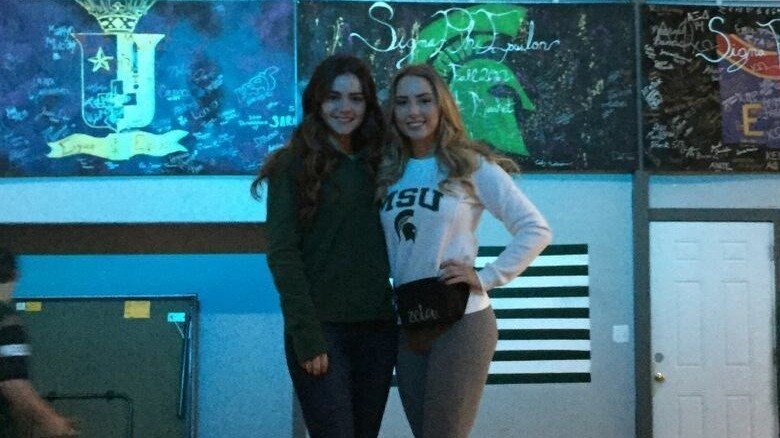 After high school, Hailie Mathers went on to college at Michigan State University. In a graduation edition of her high school's newsletter, Hailie stated that her career plans were to go into psychology or entrepreneurship. Not long after starting college, she found her way to sorority row, where she's now a sister in the Zeta Tau Alpha sorority. She was named Sigma Phi Epsilon's (the brother organization of ZTA) Sweetheart of 2016.
She grew up in a profanity-free house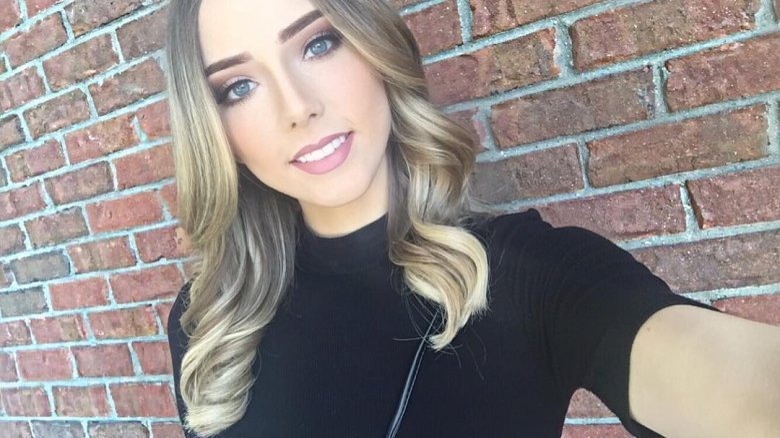 As amazing as this is going to sound, the rapper who once put his daughter on a track about killing her mother and dumping her body in the ocean also maintained a "no swearing" policy in his house.
During his interview on 60 Minutes, when asked about whether he feels a responsibility for his music having a negative impact on kids, Eminem said, "I feel like it's your job to parent them. If you're the parent, be a parent. You know what I mean? I'm a parent. I have daughters. I mean, how would I really sound, as a person, like, walkin' around my house, you know, 'B*tch pick this up.' You know what I mean? Like, I don't cuss." He elaborated, "Profanity around my house, no. But this is music, this is my art, this is what I do."
Apparently, the separation between his stage persona and home life was an effective tactic, because, at least by outward appearances, Hailie seems to have grown up to be a well-adjusted person.
Rapper Machine Gun Kelly got blackballed for saying she was hot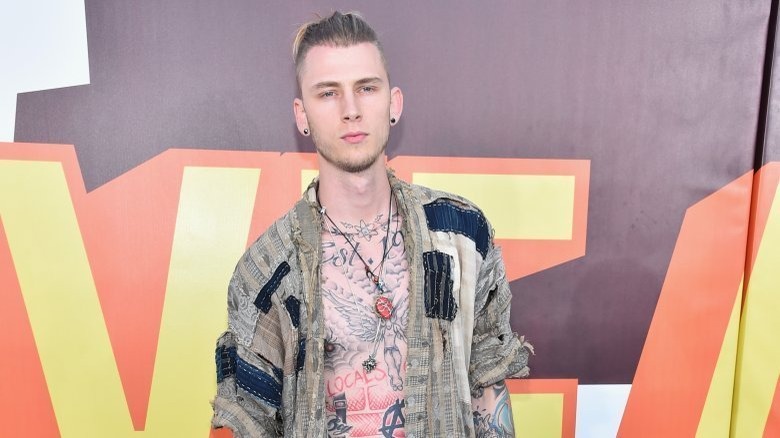 Rapper Machine Gun Kelly found himself forever on the outs with one of his heroes when he tweeted an ill-advised comment about a then-16-year-old Hailie. According to a screenshot of the tweet, posted by Vibe, Kelly wrote, "ok so i just saw a picture of Eminem's daughter...and I have to say, she is hot as f**k, in the most respectful way possible cuz EM is king." Unfortunately for Kelly, that qualifier at the end didn't do anything to dampen the ire of Slim, who allegedly worked behind-the-scenes to blackball Kelly from the industry.
During an interview on Hot 97's Ebro in the Morning (also via Vibe), Kelly said, "Pictures of [Hailie] had came out, and I'm like, what, 20 years old, 21 at the time? I said 'She's beautiful, but all respect due. Eminem is king.' What's wrong with that? Is there a 15-year age gap where I'm a creep for that? I was 21, dawg. Certain people took it, and ran with it and hyped it up. [...] Certain people won't even listen or review [my album]. Certain places, you won't even hear Machine Gun Kelly on. Certain things won't even happen. Look, a friend of mine said it best yesterday. They said 'Why do you care? You came into the industry blackballed. You already came in with everyone hating you.' So I'm not stressing it man, 'cause I'm not wrong."
The conversation them prompted Ebro host Laura Stylez to offer her own inside info on the beef, claiming she'd "heard somebody mention" that Kelly was banned from Eminem's SiriusXM channel, Shade 45. The bottom line is: don't get on Eminem's bad side. After all, just a quick listen to some of his earlier work reveals he's a guy who tends to hold grudges.
Eminem credits his success to her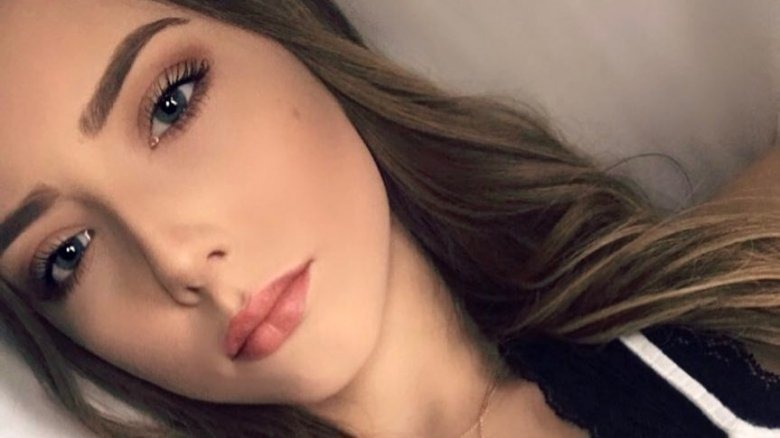 Though Eminem has since become more apprehensive about talking about daughter Hailie Mathers in interviews, there was a time that he spoke about her a lot. In a 2002 Rolling Stone interview, the "Stan" rapper opened up about how difficult his tumultuous relationship with Kim had been on Hailie. He also said that he was an extremely attentive father, claiming, "In school, when they have plays, field trips, all that stuff, I don't miss them, even if I gotta deal with the craziness. And the teachers are really good about telling the kids, 'When Hailie's dad comes in, he's Hailie's dad, Mr. Mathers.' Last year I went and read to the class. Two books. It was reading month or something."
In another interview that is undated, but clearly features a younger Eminem, he spelled out exactly how Hailie inspired him to succeed. "[Hailie] has been my main, like source of drive and motivation, especially when she was first born and I didn't have a career, I didn't have money, I didn't have place a to live," Eminem told interviewer, Sway. "So I think that really kicked me in the ass harder than anything was knowing that, and like, how I'm gonna raise her and like gave me that motivation. She's always the driving force for me to like stay busy, stay focused and always been my number one reason for fear of failure. I can't fail, I can't fail, because if I do, then... I can't be a failure. I can't have her grow up and not be able to say her dad succeeded... Truth is, she's all I got in this world, like really. If anything ended tomorrow, she's all that I have," he continued.
With a reported net worth of nearly $200 million, and Hailie well on her way to a college degree, it doesn't seem like Eminem has to worry about success anymore.
Mum's the word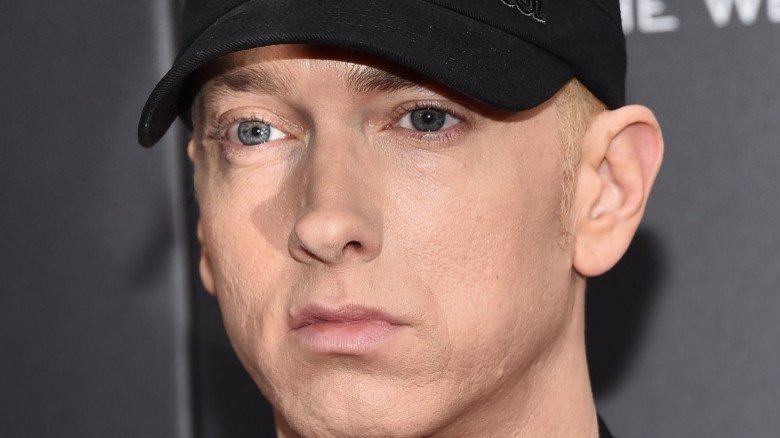 It's likely we will continue to know as little about Hailie Mathers in the future as we do now. In all his interviews, Eminem is hesitant to discuss his children or personal life. But we can possibly expect college graduation photos in the coming years.
Until then, we know one thing's for sure — Daddy will be there watching and willing to give a helping hand, even with complicated homework he can't understand.
He told Rolling Stone (via Entertainment Tonight) the key to good parenting has been "just being there" and "not missing things," noting, "If there's anything important going on, regardless of what it is, I'm there." He added, "Helping them with homework when you can. At the grades my older ones are in, it's hard. I never even passed ninth grade. They're already way smarter than me."