Why You Should Be Using Plum Oil In Your Skincare Routine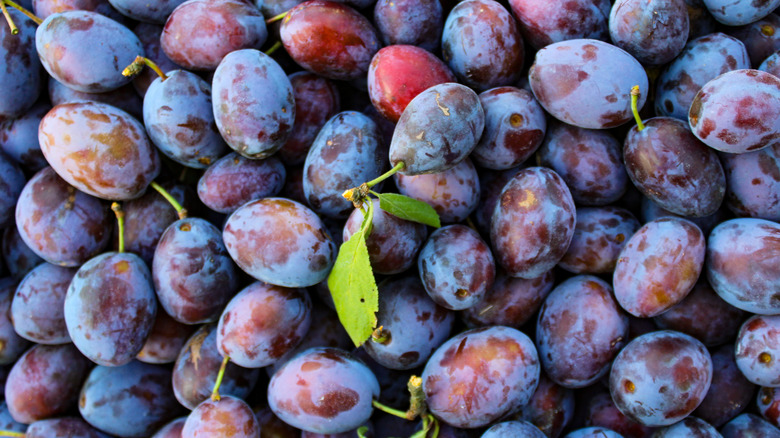 Shutterstock
Many celebrities are known for having flawless skin, but supermodel Chrissy Teigen's dewy complexion is next-level perfection. Teigen has been open about her skincare routine on social media, but some of the things she suggests, like the $1,000 vampire facial, can be pretty pricey. But Teigen recently took to her Instagram stories to share her ultimate skincare secret: plum oil. And at $72 dollars per bottle, plum oil won't break the bank.
Teigen credits the golden oil, which she calls "holy," for making her skin look dewy and fresh — even without makeup. "When I tell you that my skin changed, or my life changed, it did," Teigen gushed on Instagram. "It was like magic." Teigen's favorite plum oil is the plum beauty oil made by California-based brand Le Prunier. Developed by three sisters who grew up together on a plum farm, Le Prunier's oil is loaded with skin-healthy ingredients like vitamins, fatty acids, and antioxidants.
Since Teigen raved about plum oil on Instagram, the skincare secret has developed a devoted following, one that includes celebrity makeup artist Nova Kaplan, who actually originally introduced Teigan to the effects of plum oil, according to Byrdie.
So what's the scoop on plum oil, and why is it so good for your skin?
What are the benefits of plum oil?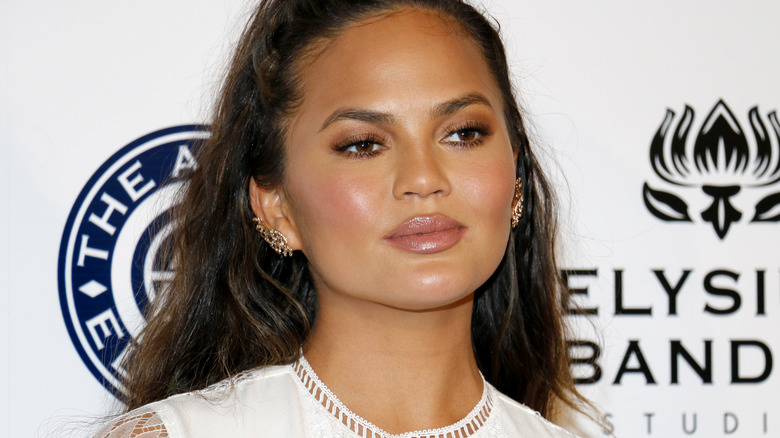 Shutterstock
According to an interview with Goop, the Taylor sisters of Le Prunier were inspired by the health benefits of the plum in Japanese culture. They wanted to know if the "fruit of life," as it is called in the Caucasus region of Western Asia, could be as good for our skin as it is for our bodies.
Le Prunier's plum beauty oil is cold-pressed from the pits of organic dried plums, which were previously considered a waste product, which makes the product environmentally sustainable. Over the years, scientists have studied the benefits of prune seed oil, such as in this 2008 study published in BioFactors, specifically looking at the oil's antioxidant properties.
When incorporated into your skincare routine, antioxidants fight free radicals, which damage our skin and contribute to signs of aging. According to Self magazine, preventing free radical damage can combat hyperpigmentation, calm inflammatory skin issues like eczema and acne, and even help to prevent skin cancer.
In addition to antioxidants, plum oil contains other ingredients that are beneficial for the skin, including vitamins A and E and omega fatty acids. "Plum oil contains omega fatty acids, which are moisturizing for the skin," Dr. Devika Icecreamwala, a dermatologist with Icecreamwala Dermatology, told The Zoe Report. This makes plum oil easy for your skin to absorb, so your face won't be slick and shiny after application.
Overall, preliminary science suggests that adding plum oil to your skincare routine offers certain health benefits. And its fans, including Teigen, rave about its ability to make skin look hydrated and youthful.