Here's Which The Ordinary Products You Need To Use For Oily Skin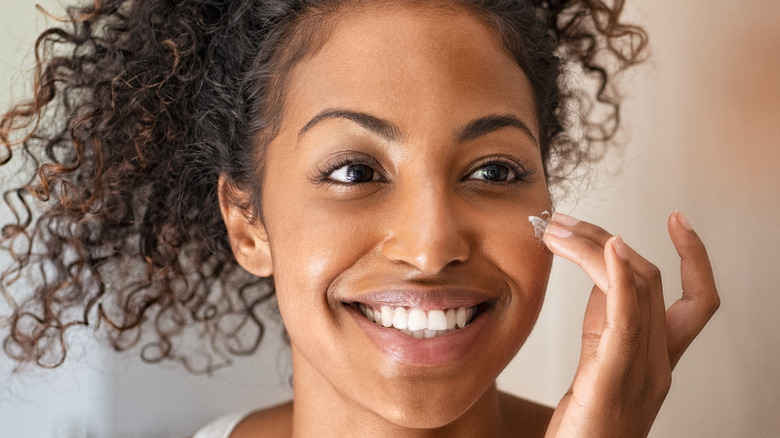 Shutterstock
Living with oil-prone skin can be a nightmare. If you are struggling to manage oily skin you might be wondering what products are available to help manage your skin's over-production of sebum, reduce the appearance of enlarged pores, and mattify skin tone. Enter The Ordinary. 
If you're constantly searching for beauty products on Instagram and TikTok, you've most likely heard about the budget-friendly skincare brand, The Ordinary, which has been taking the skincare community by storm.
Owned by DECIEM, The Ordinary is renowned for its extremely affordable skincare products that are as inexpensive as they are effective, and of course their diverse range of skincare solutions on offer. 
As with any brand that offers such a wide product range, it can be confusing when it comes to figuring out which products will be best for your skin type or concerns, and not to mention how and when to use them. Get the details about The Ordinary's oil-reducing products below.
What are the best The Ordinary products to help with oily skin?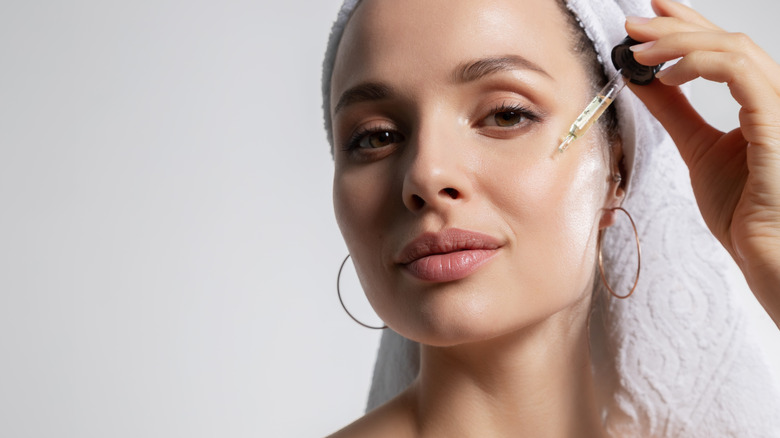 Shutterstock
Pudvi Kaka, Chief Scientific Officer at DECIEM, spoke to Byrdie about the causes of oily skin and the best The Ordinary products to use to combat the effects.
Kaka told the outlet: "Oiliness of skin occurs when oversized sebaceous glands produce excessive amounts of sebum, resulting in the appearance of shiny skin and visibly enlarged pores." To combat this oiliness, "it is best practice to regularly cleanse the skin using a gentle cleanser that will not cause a disruption to the epidermal barrier or excessively strip the skin of its natural surface lipids and moisture." 
The Ordinary's products are designed to reduce excessive sebum production while refining skin's texture and helping to mattify skin tone, without "starving" the skin of hydration or causing dryness. The first product that Kaka recommends for oily skin is The Ordinary Niacinamide 10% + Zinc 1%, $7, which should be applied as the first step of a morning skincare routine. This should then be followed by applying The Ordinary Natural Moisturizing Factors + HA cream, also $7, to the face as the second step in the routine. For evening skincare, Kaka recommends using The Ordinary Salicylic Acid 2% Solution as a one-step solution to combating oil skin. (Do a patch test before using these products to see your skin's reaction.)
A product range that helps to combat oily skin and improve skin tone and texture? What more could you want?