Reality TV Kids Who Live Insanely Lavish Lives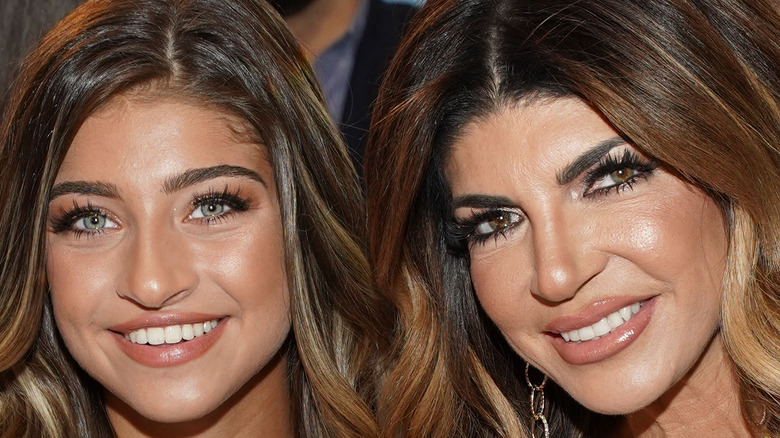 Manny Carabel/Getty Images
While we may envy the lifestyles of the rich and famous, thanks to the Kardashian's, Chrisley's, and "Real Housewives" franchises, fans may need to start looking at the young proteges of these growing empires, aka their children. 
Imagine growing up in a world where nothing was out of reach. You want that Gucci bag? It's yours. You want a $100,000 birthday party? (Yes, we are looking at you, Stormi Webster)? It's yours. Nothing is too much for these (sometimes) pint-size tikes, which often include glamorous trips and equally spoiled pets (via Baby Gaga). Some of us found ourselves asking our fairy godmothers if these mega-rich and famous families could adopt us?
While miraculously waking up one day surrounded by designer backpacks, nannies, and remote-controlled Bentley cars may seem a bit far-fetched to many, this is exactly what happens for some of the luckiest tots who were privileged enough to be born into the 1% and lucky for fans, grow up in front of the camera.
The Real Housewives' children are far from struggling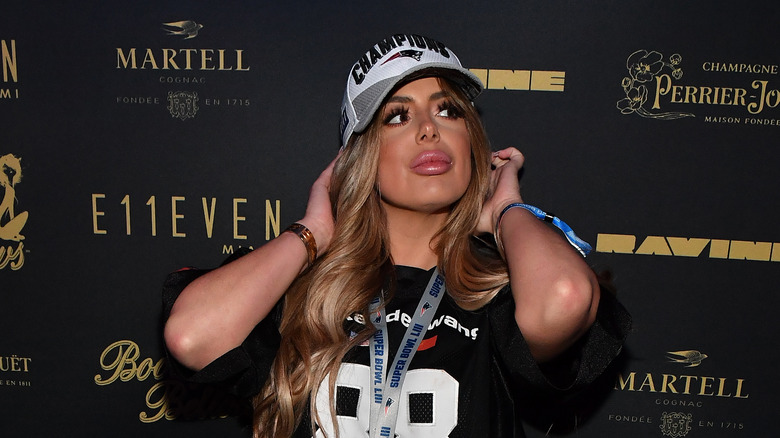 Paras Griffin/Getty Images
For years, the "Real Housewives" franchises have shown us an in-depth look at the 90210 zip code and what it takes to be an elite Jersey girl. 
A great example of this would be Teresa Giudice's four daughters, Gia, Gabriella, Milania, and Audriana, who are now practically grown up. Over the last few years, the girls have become free with their style and have been seen sporting the same designer brands as their mother. Every Christmas, the girls can be seen in front of their grand tree for their annual Instagram photo with a pile of presents as high as Mount Everest behind them. Eldest daughter Gia has started to take after her mother and promote her favorite designer accessories though fans are hoping that the young influencer isn't pulling a scam like her mother, (via Screen Rant).
When thinking of the housewives, one can not forget Kim Zolciak Biermann of "The Real Housewives of Atlanta," whose two daughters, Brielle and Ariana Biermann, are now raking in their own dollars thanks to their lavish lifestyle. According to MD Daily Record, each daughter has each worth $500,000, and boy do they love to spend it, especially on cosmetic updates (via Life & Style). In 2018 she was gifted a Mercedes, and cameras often caught her posing with her fur coats and expensive gems.
Stormi has better accessories than all of her fans
Let's take a look at the real world of the Kardashian/Jenner family, shall we? 
From a media perspective, it's they're America's royal family and fans will forever enjoy watching each generation of the family , and we all are just living in it. While Kim Kardashian West has been good at keeping her kids out of the limelight, her younger sister, Kylie Jenner, has no problem showing off how well her 3-year-old daughter, who she shares with Travis Scott, lives. She recently shared a picture of her daughter on her first day of school sporting a Hermés backpack that cost $10,000, (per Screen Rant). The toddler is better dressed than most adults, and her closet is full of designer styles fit for any playdate.
The posh baby's second birthday party cost $100,000, potentially an attempt top her first birthday aka "Stormiworld," which was complete with a carnival, (via TMZ). The proud mother also showed off her daughter's expansive car collection to People, which included a green Mercedes, a "Frozen" scooter, and a pink sports car that frankly would made anyone jealous. Fans of reality TV may not know what it's like to live the glam life, but at least they can watch from afar.