Here's How Much The Hills' Star Stephanie Pratt Is Really Worth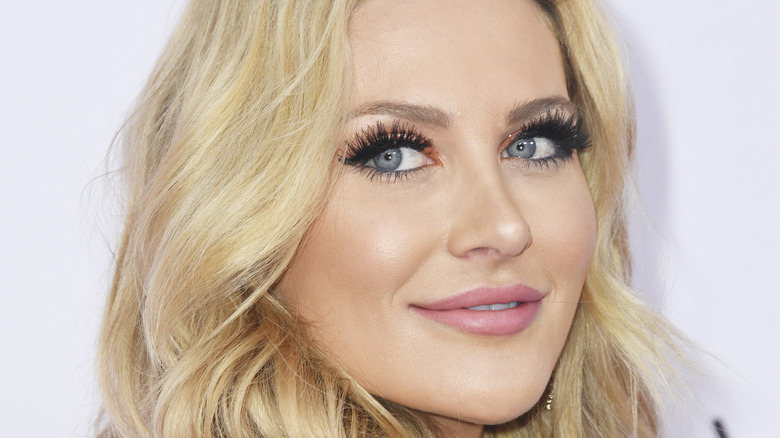 Frazer Harrison/Getty Images
We may receive a commission on purchases made from links.
Stephanie Pratt came into the spotlight as a cast member of MTV's hit show "The Hills." The reality series followed the adventures of Lauren Conrad, her then-BFF Heidi Montag, and their friends as they tried to find love and success in Los Angeles. Pratt's older brother, Spencer, joined "The Hills" at the end of season 1 as Montag's boyfriend, while Stephanie joined three years later (per US Weekly).
Viewers were hooked watching the drama play out among the cast members, and Stephanie definitely had her fair share. She has been arrested for shoplifting and drunk driving, and has been open about her battle with bulimia (per Mirror and E! Online). But it's her rocky relationship with Spencer that often took center stage both on and off the screen. In fact, the siblings, who were born and raised in L.A., still have a fractured relationship. Shortly before the reboot of "The Hills" premiered in 2019, Stephanie revealed that she doesn't speak to Spencer or Heidi, whom he married in 2008.
"The behavior that I've seen ... I'm done. This is why I moved to London," she said during an episode of her "Pratt Cast" podcast. "They are the most toxic people I've ever met. They are Bonnie and Clyde till they die. So if they say, 'The sky is black,' all of us are morons for saying, 'It's blue.' ... I'm going to expose them for who they are."
Stephanie Pratt has expanded beyond reality TV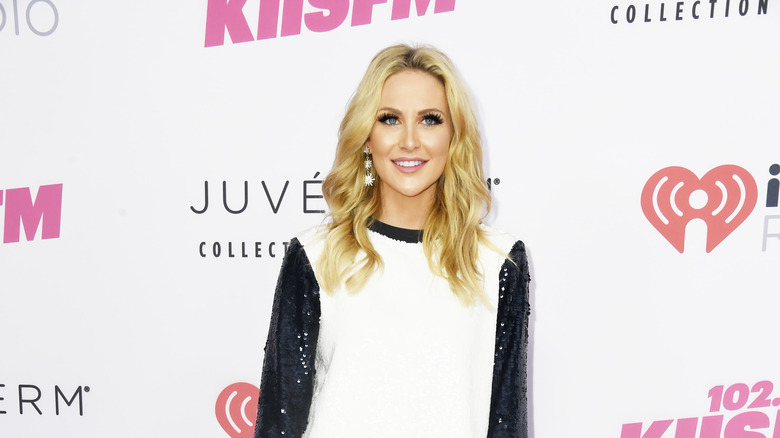 Frazer Harrison/Getty Images
Although Stephanie Pratt has said she won't be returning for season 2 of "The Hills" reboot (per People), she seems to be doing well financially. The 33-year-old currently has a net worth of $500,000, according to Celebrity Net Worth. In addition to "The Hills," Pratt has appeared on the UK's "Celebrity Big Brother," written the book "Made In Reality," and hosts the "Pratt Cast" podcast, which she launched with "Bachelorette" alum Wells Adams in 2018 (per People). She also owns wellness site To Be Honest, as well as accessories company MeMe London, and has a partnership with British e-commerce store Goddiva (per Refinery29).
Hopefully, Pratt is being more careful with her money than her brother, Spencer, has been in the past. He and his wife, Heidi Montag, were once worth $10 million, but the couple admitted they spent all of the money before the original "The Hills" wrapped for good. They now have a combined net worth of $300,000. "We were immature and we got caught up," Pratt told In Touch Weekly in 2014. "Every time we'd go out to eat, we'd order $4,000 bottles of wine. Heidi was going to the mall and dropping $20,000 to $30,000 a day. We thought we were Jay Z and Beyoncé."