Here Are The Colors You Should Use If You're Decorating A Creative Space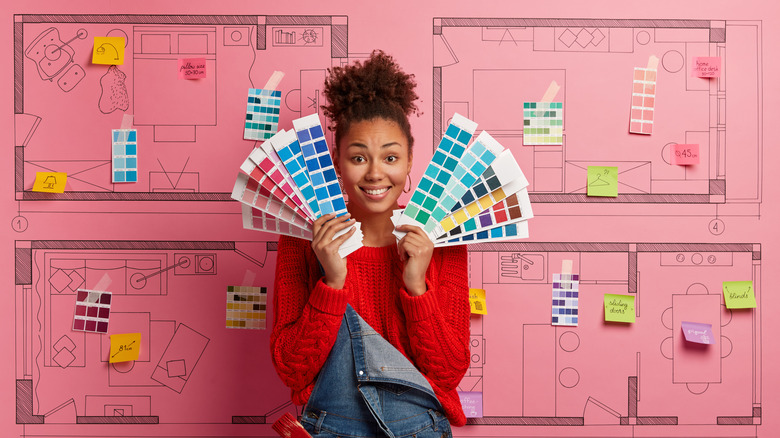 Shutterstock
You're planning your creative space, and now it's time to decorate. Where do you start? It's a daunting task. Do you go for just one color, or decorate the room in all of the colors of the rainbow? Whites and blacks, blues and greens, yellow and oranges or something else entirely?
Different colors represent different feelings and emotions, and some are said to spark creativity more than others — in contrast, some colors are more calming or relaxing, so you might not want them to feature too much in your dream creative space. While it's, of course, up to you, they might not be as good a fit. 
Which colors are the best of them all, however? Ultimately, you have to choose what you like, but if you're searching for some inspiration, these are the colors experts recommend using when you decorate a creative space to really inspire and motivate.
Bright colors spark creativity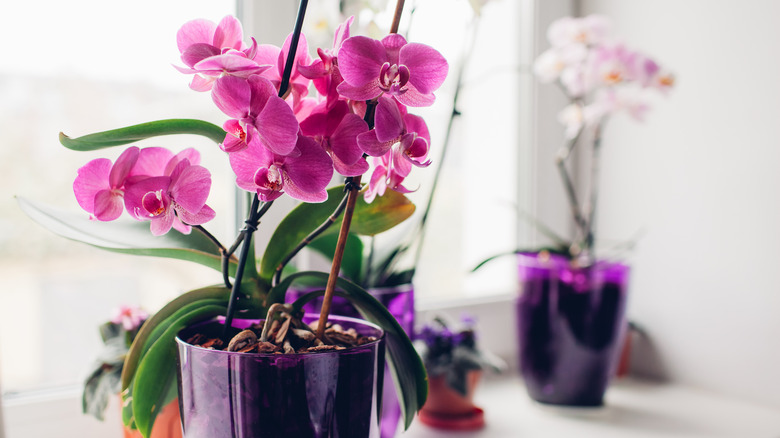 Shutterstock
For creativity, you can't really go wrong with purple — and Dulux agree. A mix of fiery red and relaxing blue, purple sparks creativity and inspires the imagination. Representing wealth, royalty and the finer things in life, a deep or vibrant purple can help you imagine what could be possible. However, as TrueValue Paint notes, paler shades should probably be reserved for bedrooms and bathrooms because these lighter shades of lilac are more relaxing than inspiring.
Likewise, red is great for creativity as it's an energizing and exciting color sure to bring your room (and your mind) to life! It's the color that stimulates the mind and increases brain wave activity the most. Not only that, but according to Digital Synopsis, taking in bright red colors in your creative space can even increase your heart rate. That means your body and your mind are working together to come up with great ideas! 
Yellow is another good choice, as its an emotional color that represents not only creativity but optimism and positivity too — if you're going to be spending a lot of time in your creative space, a touch of yellow can help to keep your spirits up. Don't go overboard on the shade or it can spark frustration, and instead you it as an accent tone. Being a combination of both red and yellow, orange is also worth considering, particularly if you're looking to include a sense of fun in your workspace.
Blue and green are always good color choices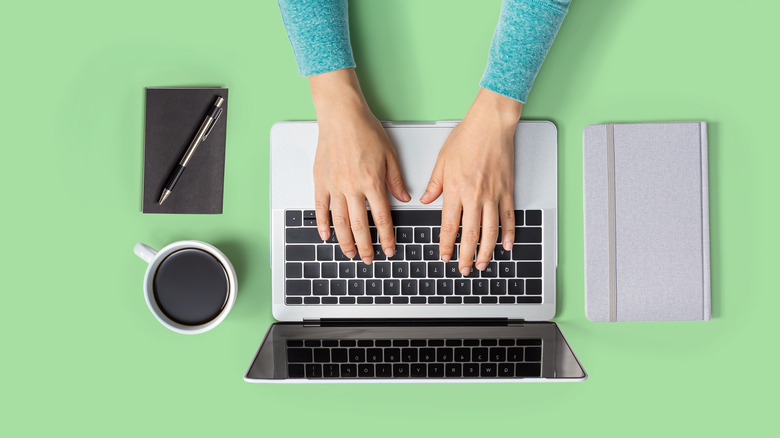 Shutterstock
Meanwhile, color expert Angela Wright told CDI Spaces that blue can be a good color for creative spaces because of its intellectual properties, keeping people focused on the task at hand. For this reason, blue can be a good fit, particularly if you need to do a lot of written work. You might think of it as tricking your mind — hey, restaurants do it, so why shouldn't you?
She also describes green as being a suitable color when decorating, as it gives off a sense of balance and is easy on the eyes. You might decide to use green as a main color, with some of the brighter colors we've mentioned accenting the rest of the space.
However, using an equal amount of each color might make your room look a little too wild, or maybe you aren't fond of one of the colors we've recommended. Remember: first and foremost, it's your space, so while our recommendations will help you put together a creative space, it's entirely up to you!