Which COVID-19 Vaccine Is The Most Popular?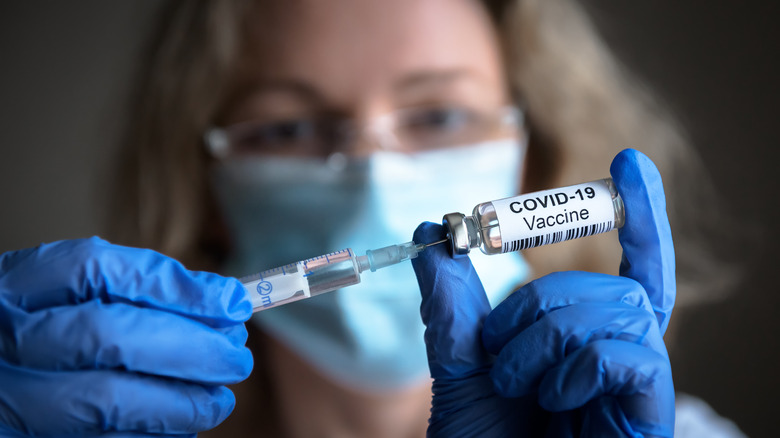 Shutterstock
On December 14, 2020, Sandra Lindsay, a critical care nurse, became the first person to receive a COVID-19 vaccine in the United States, outside of clinical trials. As reported by The Washington Post, the vaccine was developed in record time and was first given to frontline healthcare workers, in hopes of helping to end the life-altering COVID-19 pandemic.
The massive spread of the coronavirus led to the new normal — wearing masks, socially distancing, and outdoor everything — and these shots in the arm are providing some light at the end of the tunnel. Now, eight different vaccines are being used worldwide (via Forbes), and as of publication, more than 1.3 billion doses have been administered around the globe (via The New York Times).
Out of all the coronavirus vaccines that are being utilized across the world, though, which one is the most popular and why? Is popularity tied to effectiveness? Is there a social media component at play? We have all the answers. 
The vaccine being used in most countries is not available in the United States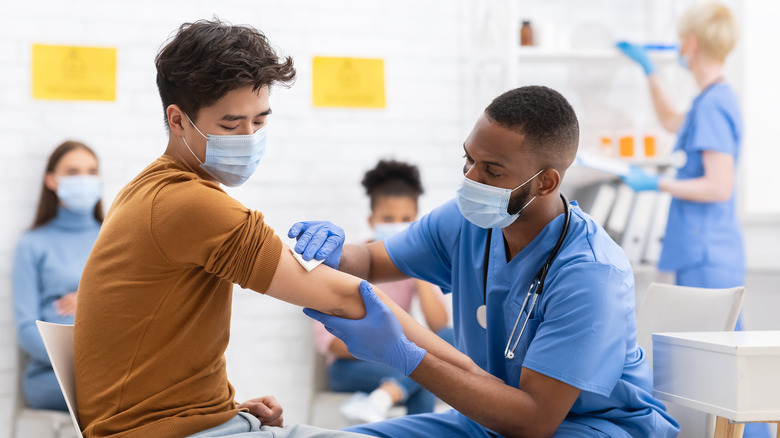 Shutterstock
As mentioned, a nurse was the first American to be given a COVID-19 vaccine, and the jab used one of the vaccines that was first authorized in the United States: Pfizer/BioNTech. This option is, as of publication, being used in 93 countries, according to The New York Times. However, it's the Oxford/AstraZeneca vaccine that is being given to the most people worldwide, likely due to its low cost and easier storage, according to Forbes. It's being administered in 148 countries, including Canada and Mexico, per The New York Times. 
Yet, thanks in part to social media, a hierarchy of vaccine popularity has emerged. If you've been on TikTok since vaccines started to roll out, you might have seen videos poising the Pfizer vaccine as the superior option. So what is it about the Pfizer vaccine that makes it feel as though it is reigning in popularity over the other options? It has about the same effectiveness rating, it's administered in two shots, just like Moderna, so why is it the "hot person's" vaccine of choice? Kaitlyn Tiffany, for The Atlantic, wrote that, "The general consensus is that Pfizer is elite; the general consensus is that Pfizer's elitism is funny." So as far as popularity is concerned, the Pfizer vaccine reigns over all the other options. But if you're looking to get vaccinated, all approved options are worth exploring.