Here's What Daisy Ridley's Net Worth Really Is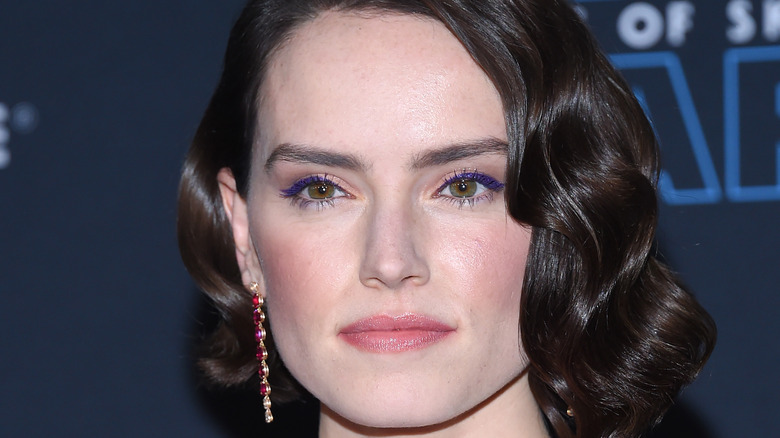 Shutterstock
Daisy Ridley – who's had a stunning transformation — got her acting start in 2012, primarily guest starring in television shows and appearing in short films (via IMDb). In 2015, she landed her big break by starring as Rey, a scavenger turned Jedi master, in "Star Wars: The Force Awakens." For a number of years, she played Rey in the next two films in the trilogy, voiced her character in video games, appeared in the shorts, and even lent her voice to the television series, "Star Wars: Forces of Destiny." 
Along with her "Star Wars" character, Ridley's starred in films such as "Murder on the Orient Express," "Ophelia," "Peter Rabbit," and performed alongside Tom Holland in "Chaos Walking" (via IMDB). In her short career, Ridley's already made waves and has even appeared in Forbes 30 Under 30 (via Variety). As of publication, she's attached to star in films such as "Women in the Castle," "The Marsh King's Daughter," and "The Inventor" (via IMDB). So it seems as though we'll be seeing the "Star Wars" alum for years to come!
Daisy Ridley made six figures from her Star Wars projects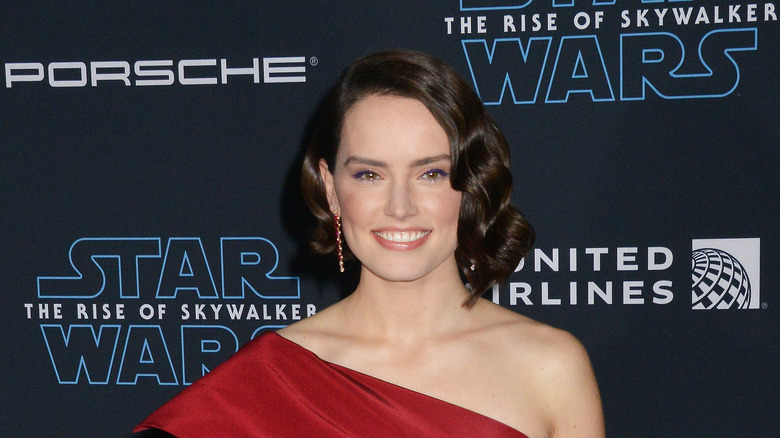 Shutterstock
According to Celebrity Net Worth, Daisy Ridley is worth $9 million, which can largely be attributed to her acting career and endorsements. Ridley made around $100,000 to $300,000 for the first "Star Wars" project she was attached to, and it remains unclear if she was given a pay raise in the subsequent films (via Style Caster). 
Due to Ridley's whopping paychecks, she decided to spoil herself and her partner, fellow actor Tom Bateman, with a gorgeous home. Their apartment in Primrose Hill, London is super stylish, and somewhat under wraps since the only glimpses fans get are from her Instagram photos (via Hello!). However, it wasn't always sunny and stylish for the British star. In 2016, her home was found on Google Street View, and a bunch of "Star Wars" fans showed up on her doorstep. This forced her out of her own home, so it's fair that she keeps her current home low key from the public (via The Sun).