Bad News For John Mulaney And His Wife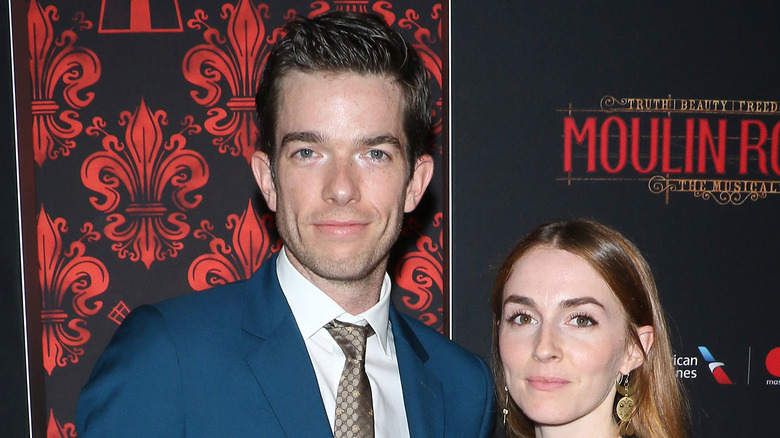 Jim Spellman/Getty Images
It's been a rough year for comedian John Mulaney. Page Six noted that the former "Saturday Night Live" writer first sparked concerns in November 2020 with his odd behavior during an appearance on "Late Night With Seth Meyers," in which he donned an over-sized, crumpled up coat and dark sunglasses, and rambled on about Prince Harry and Meghan Markle in a bizarre string of attempts at a joke, calling The Duke of Sussex "the real dunce of this fairy tale" 
"You dumb ginger, don't leave your title just because you don't like your 94-year-old grandma. That's the definition of something you wait out, gangsta. I am pretty sure Father Time is going to sort out the case of the very old bummer woman who had 30 months to live," he said of the couple's exit from the royal family, throwing Meghan into the mix with, "You thought rolling with those dorks in church clothes would be fun? Had you been told it was non-stop laughs? Because you're thinking of 'The Munsters,' you silly goose."
About a month after his eyebrow-raising "Late Night" segment, a source revealed to Page Six that Mulaney had checked into a 60-day rehab program for cocaine and alcohol addiction. "His fans know he's struggled in the past with sobriety, he has talked about it openly. Unfortunately he has struggled again during the pandemic," the source shared. "He's on board with his recovery, he's not fighting against rehab."
John Mulaney reportedly asked for a divorce from wife Anna Marie Tendler three months ago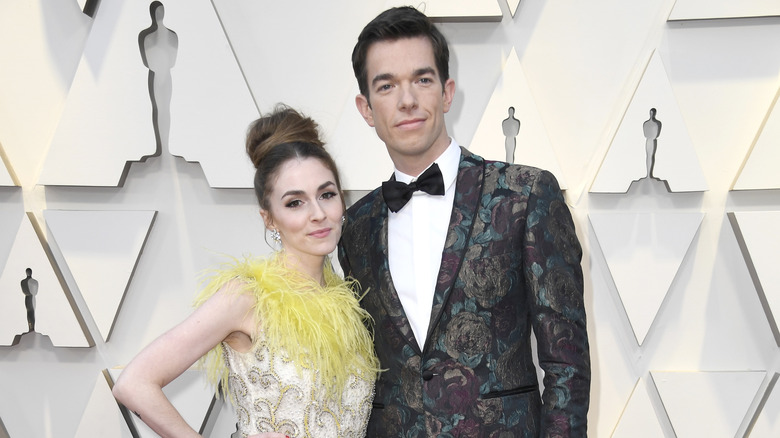 Frazer Harrison/Getty Images
Mulaney, who was married to Tendler for six years, filed divorce papers at the beginning of the year after his exit from rehab. "John will not have any further comment as he continues to focus on his recovery and getting back to work," his reps told Page Six on May 10. Tendler released a statement of her own, telling People, "I am heartbroken that John has decided to end our marriage. I wish him support and success as he continues his recovery."
Fans of the comedian were devastated upon hearing the news, with one Twitter user posting a photo of Mindy Kaling crying next to a photo of "That '70s Show" character Kitty Forman making an alcoholic beverage. "Not me waking up to john mulaney and anna tendler getting a divorce," they wrote. Another social media user tweeted, "Not saying i'm crying over john mulaney and anna's divorce but i don't think love is real anymore."