Inside Katie McGrath's Friendship With Colin Morgan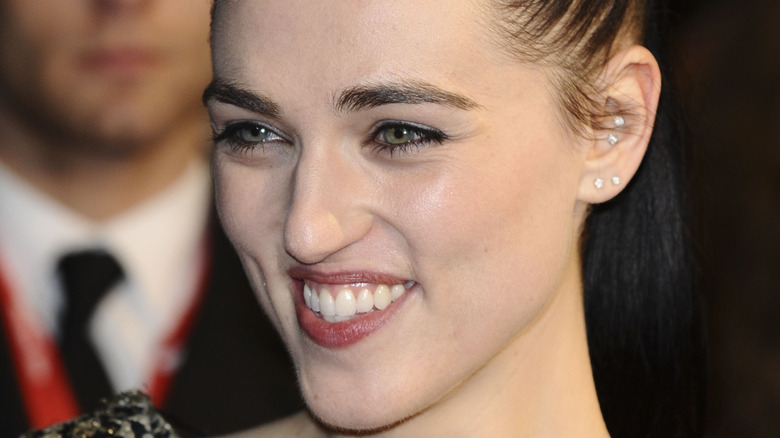 Shutterstock
Longtime "Merlin" fans have always had a thing for actors Katie McGrath, who played Morgana, and the lead, Colin Morgan. Some ship the relationship, while some want them to stay forever friends. And after over a decade, fans are still fighting on either side. The pair met in 2008, over the first season of "Merlin." And five years after its final airing, the two seemed closer than ever. During an interview with NewNowNext, McGrath and Morgan discussed everything from their characters to the final season coming out.
McGrath said, "It's a bit of a sad question for all of us. I think we all ended up with the same answers, but we'll miss the people that we're working with. I'll miss Bradley and Colin and Angel and all the boys and then the crew as well, right down from pre-production up to post-production. It's been five years and we're a slightly dysfunctional family, but we're a family, and I'm going to miss seeing them everyday." And Morgan quickly agreed with her on it.
However, the interview gave off some playful jabs between the two, which made fans question if they really are just friends.
It's unknown whether the pair are actually engaged or not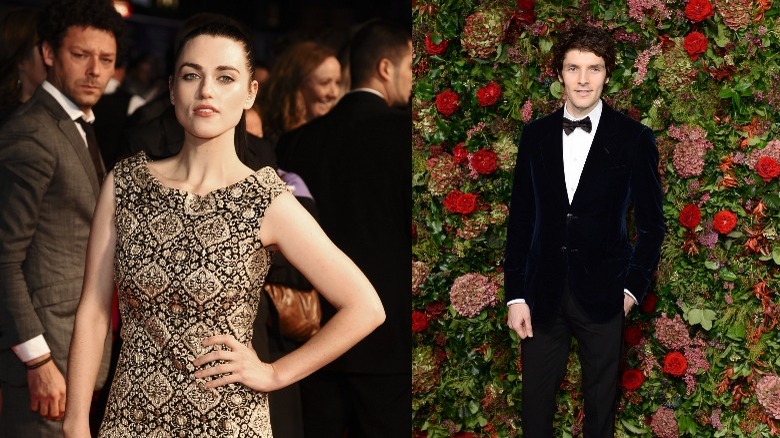 Shutterstock & Getty
Since neither have social media, their romance has never been confirmed nor denied. It's mainly hearsay and their chemistry in interviews with outlets such as Entertainment Weekly and some adorable photos Twitter got their hands on. However, according to Who's Dated Who, the couple are in fact official. They say the pair started dating during the filming of the third season of "Merlin" in 2010, and then got engaged six years later, in 2016. Despite being quite private, they never shied away from showing affection in their interviews. And fans have gone nuts for it.
Along with this pair, apparently Angel Coulby, who played Guinevere in "Merlin," and Bradley James, who played King Arthur, have also been together for nearly a decade now (via Who's Dated Who). So, basically, "Merlin" was also a matchmaking service by the sounds of it. And despite the two year age difference, McGrath and Morgan undeniably have great chemistry.