Who Is Sofia Richie's Mom, Fashion Designer Diane Alexander?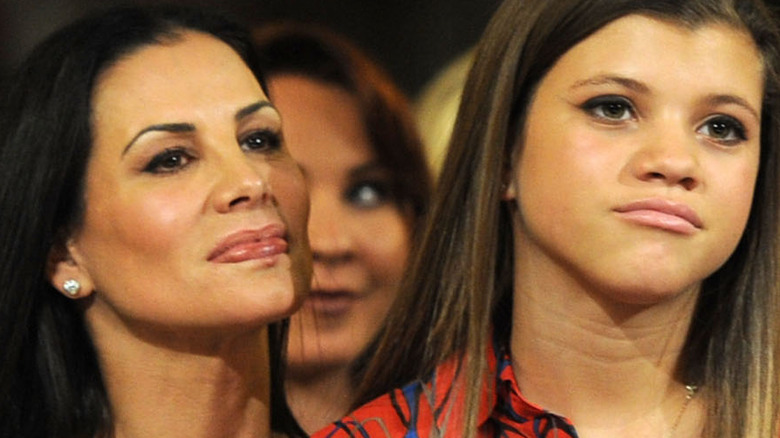 Kevin Winter/acma2012/Getty Images
It's well known that model Sofia Richie is the second daughter of musician Lionel Richie and younger sister of Nicole Richie, but many fans may not be as familiar with her mom. Though they don't share a last name, Sofia is the daughter of Diane Alexander, a fashion designer and actress. While she doesn't make too many public appearances these days, the mom is still close with her daughter, and the two can frequently be found sharing social media posts about each other.
"I am the luckiest girl in the entire world to have you as my mom!" Sofia shared for Mother's Day in 2021, posting an album of photos of them together over the years as well as some glamorous solo shots of Diane. In the caption, the model also declared her mom her "best friend for life," and she's shared similar captions on previous special occasions. On Diane's birthday in 2020, Sofia even called her mom her "favorite person." So sweet!
Diane Alexander and her kids, Miles and Sofia Richie, are super close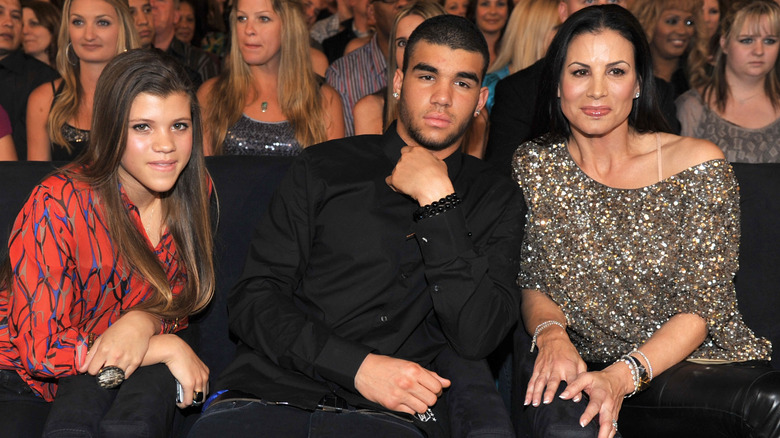 Kevin Winter/acma2012/Getty Images
The love is clearly mutual, and Diane Alexander posted her own similar tribute to daughter Sofia Richie on her birthday in August of 2020. Just a few months earlier, in May 2020, she also celebrated son Miles Richie's birthday, and she shared some love for him again on National Son Day in September 2020. In fact, Alexander's Instagram is all about her family and friends, celebrating her two children and the other people closest to her.
While she and ex-husband Lionel are no longer together, they first met back in the '80s, according to Married Biography. Diane appeared as a dancer in the singer's "Dancing on the Ceiling" music video, which came out in 1986, and the two were reportedly involved by 1988. After the musician's split with his first wife, Brenda Harvey, that same year, Diane and Lionel went on to welcome Miles in 1994, wed in 1995, have Sofia in 1998, and divorced in 2003 (via Gossip Cop).
Despite seeming to take a break from her performing career while raising her children, Diane Alexander recently appeared in a 2018 film called "Dead of Winter." For the most part, however, she seems to be focused on her family, with her Instagram bio describing her as a mama to her kids first and foremost.