How I Met Your Mother Actors We've Sadly Lost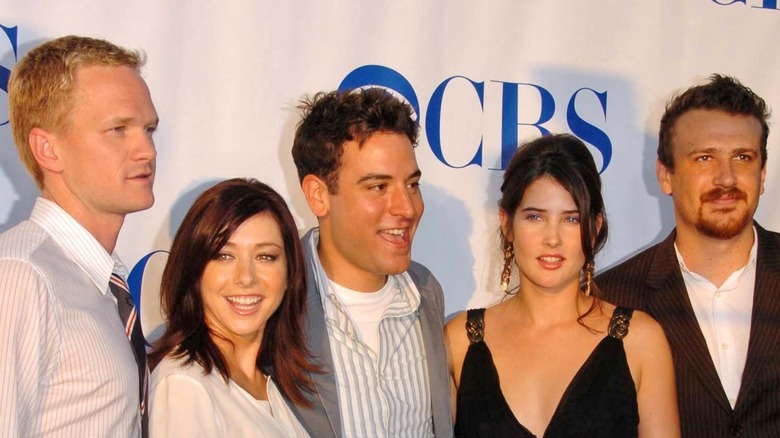 Shutterstock
Any fan of "How I Met Your Mother" will surely remember the many quirky characters seen working at the fictitious television jobs of one of the main characters, Robin Scherbatsky (played by Cobie Smulders). From Sandy Rivers at Metro News 1 to World Wide News with Patrice, there was never a lack of recurring gags, (via Screen Rant).
However, one such character who was often behind the scenes at Robin's first anchor job at Metro News 1, was Mike the cameraman, played by Ron Nicolosi, (via IMDb). Nicolosi appeared in ten total episodes of the television series, from Season 2, Episode 8, "Atlantic City" to Season 8, Episode 17, "The Ashtray." 
Nicolosi passed away on July 28, 2020 at the age of 62, (via Obituare.com) and was survived by his mother, Shirley Nicolosi, his brother Peter Nicolosi, and wife Lois. Although he played many different characters on the screen, including appearing in the TV series "Truth Be Told" and "Staked" (via IMDb), Nicolosi said in a comment before his passing that his favorite character he played over the years was himself. Many of his fellow cast members took to social media to mark his passing, including co-creator Craig Thomas, who wrote on Twitter, "The #HIMYM family lost a wonderful member of our community today, Ron Nicolosi, a gentle soul gone too young. Here is a remembrance of him, with a way to donate to a good cause in his honor..."
Alan Thicke died in 2016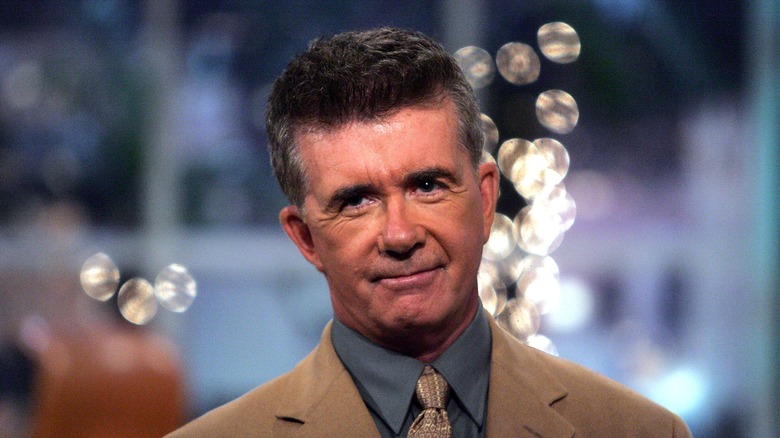 Frazer Harrison/Getty Images
Another recurring guest star on "How I Met Your Mother" was Canadian actor Alan Thicke, (via Romper). On December 13, 2016 at the age of 69, Thicke suffered a sudden heart attack while playing hockey with his 19-year-old son. 
Thicke, known for his role as the dad from "Growing Pains," appeared several times in "How I Met Your Mother," (via IMDb). He was first introduced to the show in Robin Scherbatsky's "Sandcastles In The Sand" music video, and continued appearing in different episodes as himself. His Canadian background further added to the gag that followed Robin around throughout all nine seasons. 
Season 9, Episode 12, "The Rehearsal Dinner," was Thicke's last appearance on the TV series. He was known on the show for playing a loveable caricature of himself, with his own comedic brand that spread across all of the projects he worked on, (via University Herald). It's said that Thicke's death sparked a renewed interest in the show, which ended its run in 2014.
Two of television's most famous TV hosts passed away in 2020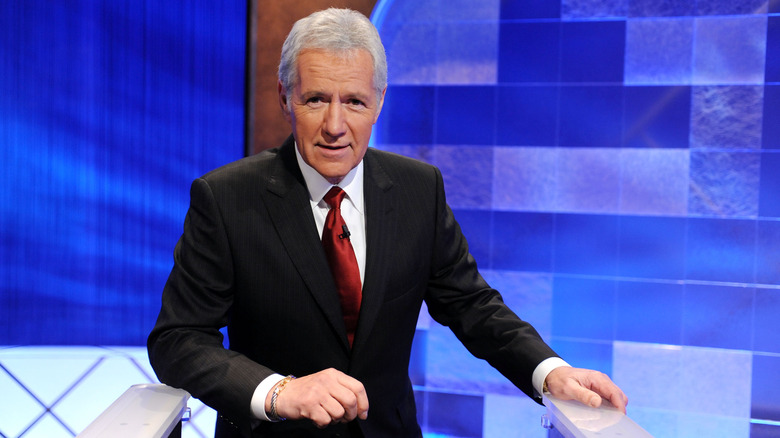 Amanda Edwards/Getty Images
"How I Met Your Mother" is known for having many famous guest stars play themselves and Regis Philbin is no exception. He appeared in the Season 4, Episode 2, "The Best Burger in New York," where he recounts the best burger he's ever eaten, (via IMDb). Throughout the rest of the episode, Marshall, played by Jason Segel, attempts to track down the memorable burger, keeping Philbin in the loop after being connected through Barney, played by Neil Patrick Harris, who works out at the same gym.
Philbin was a celebrated television host of many television shows including "Who Wants to Be A Millionaire." On July 24, 2020 at age 88, he passed away due to a heart attack, but not before returning to "How I Met Your Mother" as the host of the parody game show "Million-Dollar Heads or Tails," (via People).
Another famous television personality is Alex Trebek, the host of "Jeopardy!" Trebek was featured in two episodes of "How I Met Your Mother" in Season 6 and in Season 8. In the episode, "P.S. I Love You," Trebek is interviewed with a few other Canadian celebrities about the rise and fall of Robin Sparkles. Trebek passed away on November 8, 2020 at the age of 80 after a long fight with pancreatic cancer, (via CNN.com).