Here's What Mark Zuckerberg's Net Worth Really Is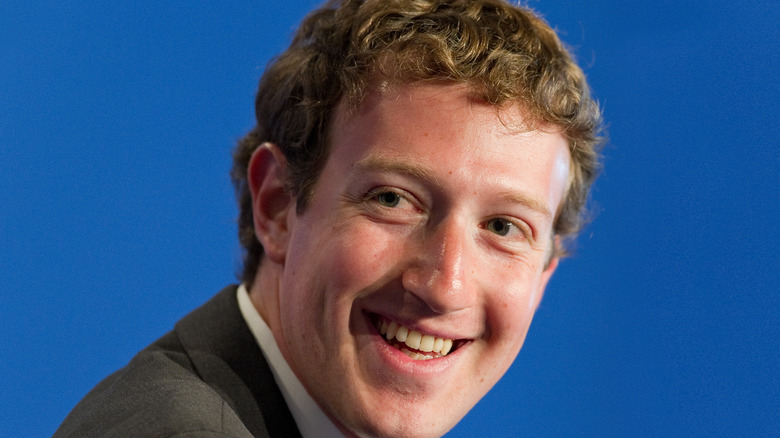 Shutterstock
Born May 14, 1984, Mark Zuckerberg rose to fame after co-founding one of the most popular social media platforms, Facebook. In 2004, he attended Harvard University, where he ended up launching Facebook and subsequently dropping out in his sophomore year. Since then, he's made Facebook one of the biggest platforms, with over 2.7 billion users in 2021 (via Backlinko). Despite making a huge platform, he's been in the public eye for a myriad of other issues — think both lawsuits and memes. Early on Facebook's rise, Zuckerberg's former classmates, the Winklevoss twins, tried to sue him because they claimed Facebook was their idea (via The Guardian). There have also been high profile privacy leaks on Facebook, and a lot of other controversies surrounding Zuckerberg the past few years (via Business Insider).
As for his personal life, Zuckerberg lives a low-key life with his wife, Priscilla Chan and their two daughters (via Fox News). With nearly two decades in the tech world, people wonder how much the media magnate is worth, and what he does with his fortune.
Multiple tech ventures have helped Mark Zuckerberg amass his fortune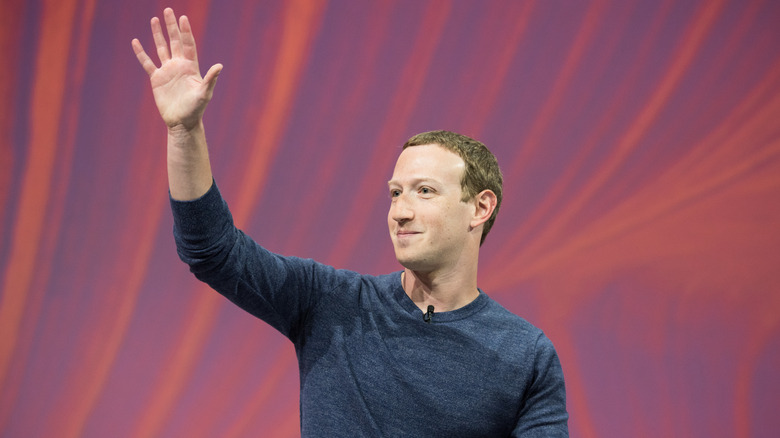 Shutterstock
Mark Zuckerberg created a network that so many of us spend hours on, so it's no wonder that he's financially reaped the benefits. Zuckerberg's net worth is around $114 billion, according to Celebrity Net Worth. Since 2020, his net worth increased over $40 billion due to the new Instagram Live feature on Facebook and his net worth finally topped over $100 billion (via Business Insider). However, he's pledged to give away nearly 99% of his wealth throughout his life, and actually only makes $1 per year as a salary (via Celebrity Net Worth).
Now what does Zuckerberg do with his money? A lot, of course. While he and his family live a relatively low-key lifestyle, he's invested and bought a lot of property. He owns $200 million in personal real estate — this is made up by $50 million worth of homes (yes, multiple homes) in Palo Alto, California, 840 acres of land in Kauai, Hawaii, a $10 million San Francisco townhome, and two waterfront estates in Lake Tahoe. Zuckerberg also has 400 million shares of Facebook (via Celebrity Net Worth).