Maisie Williams' New Look Is Turning Heads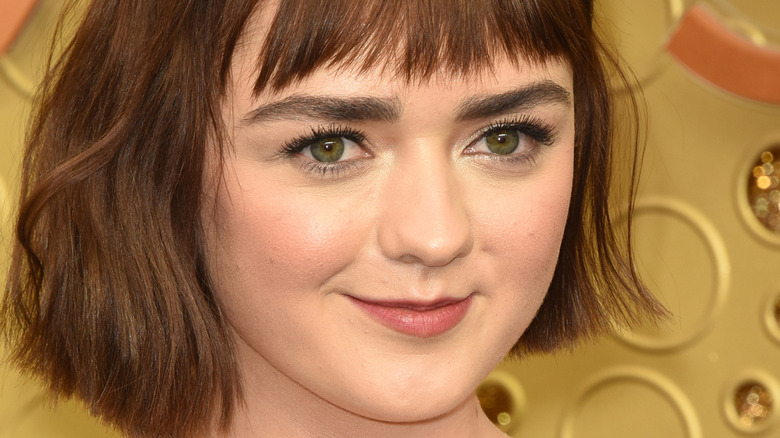 Shutterstock
There's a new Stark in town — or is she a Targaryen with this blonde hair? Either way, "Game of Thrones" actor Maisie Williams has switched up her look and left heads spinning. The actor, who is known to the public as a fierce brunette, debuted a new all blonde look at the 2021 BRIT Awards on Tuesday, May 11. The look, which features blonde hair and bleached eyebrows, shows Williams like we've never seen her before, and we love it. 
Williams has posted on Instagram with this look a few times, but this annual awards ceremony marked her first public appearance with it. At the BRIT Awards, Williams presented the Global Icon Award, which landed in the hands of Taylor Swift (via E!). This win comes as a landmark moment with Swift being the first woman (and non-British performer) to win this prestigious award. Williams presenting it — and with such a breathtaking new look — only makes this moment so much sweeter.
Is this Maisie Williams first time switching up her hair?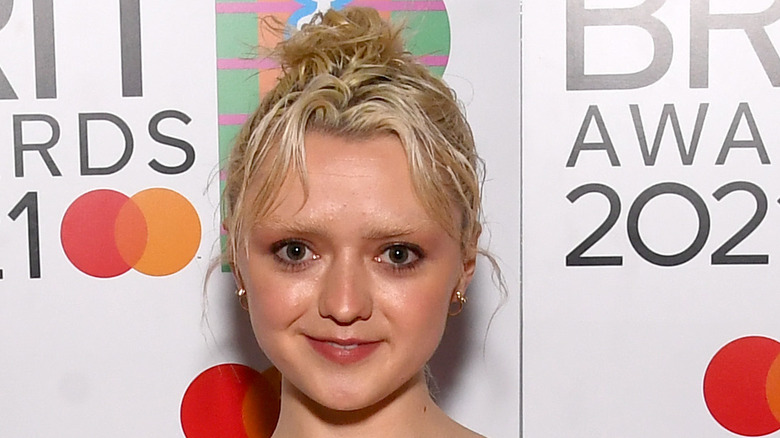 Dave J Hogan/Getty Images
Maisie Williams' new look may have more to do with "Game of Thrones" than we originally thought. The actor is always actively trying to not only find herself but also separate herself from her characters, most notably Arya Stark, per E!. In 2019, Williams debuted a pink hair look that was stunning on her — and completely different than anything we'd seen the star do before.
In an interview with Rolling Stone, Williams explained that pink is her absolute favorite color before saying, "I guess, subconsciously, I dyed it because I didn't want to work. It's a pretty good way of stopping that. And it just feels so good, so me. I've battled my whole adolescence with trying to put a stamp on my appearance, but also be a blank canvas as an actor." Dare we say that her pink hair actually helped her? This statement allowed fans to understand her better, and she was able to showcase her own playfulness which she never got to do as Arya Stark.
Now in 2021, Williams stole the show at the 2021 BRIT Awards with her blonde-embossed declaration of a new era for herself, and it's worth celebrating that she is living life as she wants to rather than worrying about anyone else or her industry. It's worth noting, however, that saying goodbye to her brightly colored coif could be indicative of an upcoming role — only time will tell.