90 Day Fiancé: Are Andrew And Amira Still Together?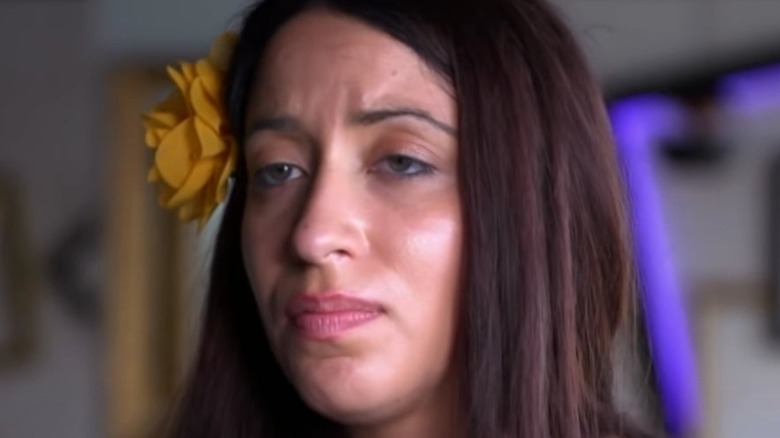 TLC
Amira Lollysa from "90 Day Fiancé" thought she found her perfect knight in shining armor with daycare owner Andrew Kenton, but instead, she found a loser in aluminum. 
The French beauty decided to open up an international dating profile where she found Andrew Kenton, who played hard to get as he ignored her message for a few days, (per In Touch Weekly). Like so many other "90 Day Fiancé" couples, they sped up the process of love with the 32-year-old Kenton deciding to propose to the 28-year-old while vacationing in Las Vegas. 
This was the first time they had met face to face as Lollysa told TLC cameras that she fully believed her fiancé would move heaven and Earth to make her happy. Boy, was she mistaken. Traveling through a worldwide pandemic has its own sets of risks, but it seemed the Northern Californian truly expected his European beauty to risk her life and health just to be with him.
Amira and Andrew discovered the ultimate loophole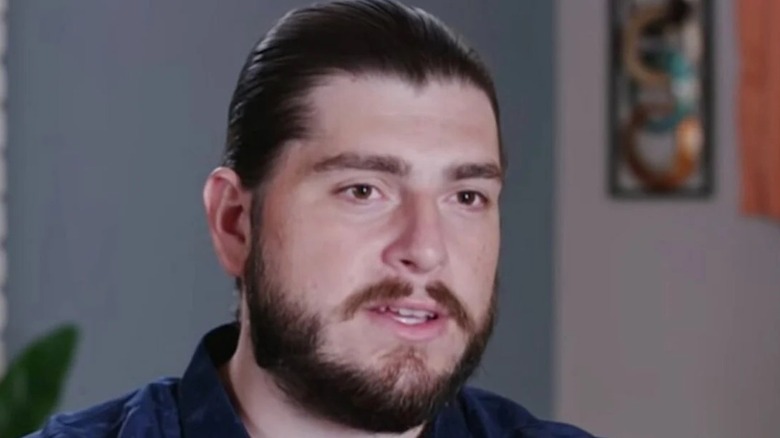 TLC
The couple is no longer together as a pandemic loop hole ultimately brought them down in a blaze of glory, as reported by Entertainment Tonight. 
While the K1-visa application already comes with strict guidelines and a set time frame, it seems cupid had a few tricks up his sleeve since the ongoing pandemic put a halt on the reality star's plans to head to California. The borders were shut down, and panic ensued for the American native as he discovered that his fiancé couldn't travel to the United States due to a travel ban, (via Screen Rant).
Instead, Andrew Kenton claimed to have found a government loophole that would let her in through Mexico if she stayed in self-isolation for 14 days. There was a snag in the plan since she was instead detained in a Mexican jail and then deported back to France. While Lollysa was scarred, her fiancé was more upset that the loophole didn't work.
The couple came to a tragic end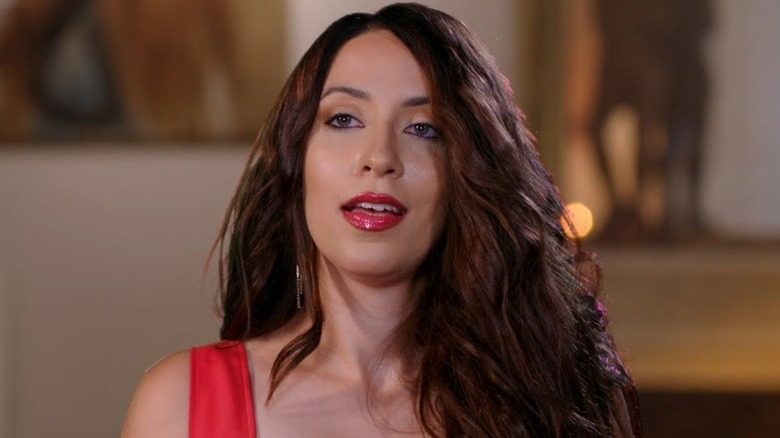 TLC
Amira Lollysa tried a second time to use the escape clause, this time flying to Serbia only to have a panic attack before boarding the flight to the West Coast, (via Meaww). In the end, Andrew Kenton's horrid text messages and callous attitude turned her off of their love. 
The two met back up for the tell-all reunion, where fans watched the French reality star refuse to interact with Kenton. The big bombshell came in the form of another man. Lollysa admitted that she had met another lover who hailed from the USA, and now she was in love with him, sort of solidifying the theory that she was after a green card.
The irony of the situation was not lost on viewers who noted that Kenton once spoke about his theory regarding his ex-fiance using him (per Cine Blend). For better or for worse (we think for better), the former couple are now living their own lives with both of them trying to finagle their way onto a TLC spinoff.