The Real Reason Queen Elizabeth Doesn't Use A Last Name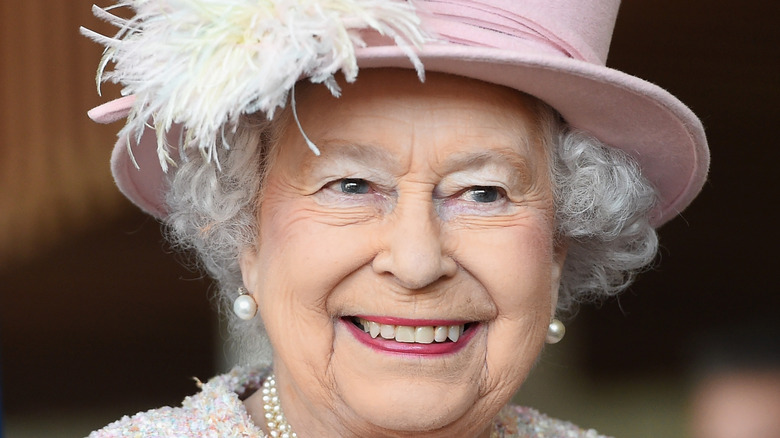 Stuart C. Wilson/Getty Images
We know her simply as The Queen, or Queen Elizabeth, with no surname. However, when Her Majesty's great-grandson Archie was born, he was referred to by The Royal Household as Archie Harrison Mountbatten-Windsor. Where does the Mountbatten-Windsor last name come from, and why don't we often hear it when discussing the Royal Family, despite it referencing the backgrounds of both Her Majesty and The Duke of Edinburgh?
Per The Royal Household, members of the family had no last name before 1917, when The Queen's grandfather George V declared that "all descendants in the male line of Queen Victoria, who are subjects of these realms, other than female descendants who marry or who have married, shall bear the name of Windsor," and this was confirmed by Her Majesty in 1952. However, The Queen and The Duke of Edinburgh adopted the surname Mountbatten-Windsor for their descendants (via Time), with Mountbatten being a nod to Prince Philip's lineage.
The Royal Family are already extremely recognizable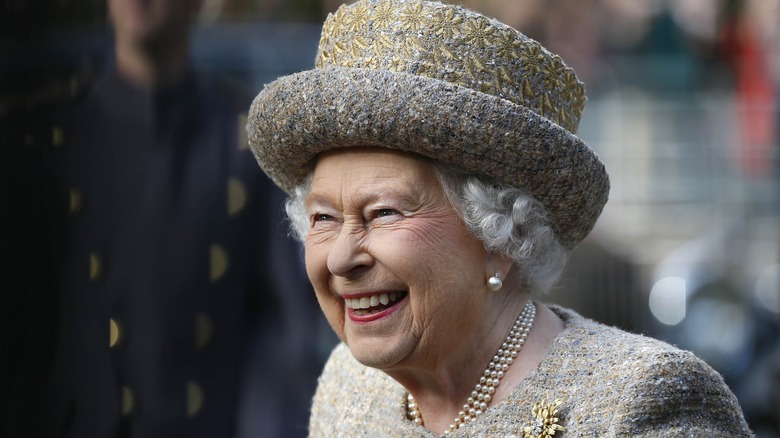 Wpa Pool/Getty Images
In practice, however, this surname is rarely used, and the reasoning is simple. Essentially, Queen Elizabeth doesn't need a surname. Probably the most famous woman in the world, Her Majesty needs only her title and first name to be recognized, and most of her family follow suit, not bothering with a last name (via Time). As The Queen was born into the royal house of Windsor, nine years after her grandfather changed the family name, her last name is Windsor. However, you won't often see it used — everyone knows Her Majesty even without it.
However, sometimes members of the Royal Family will use a last name for various purposes. According to Town & Country, the Duke and Duchess of Cambridge's children go by the last name Cambridge at school, while the Duke of Cambridge and the Duke of Sussex both used the last name 'Wales' when in the military (via Marie Claire) after their father, the Prince of Wales.