The Meaning Behind Physical By Dua Lipa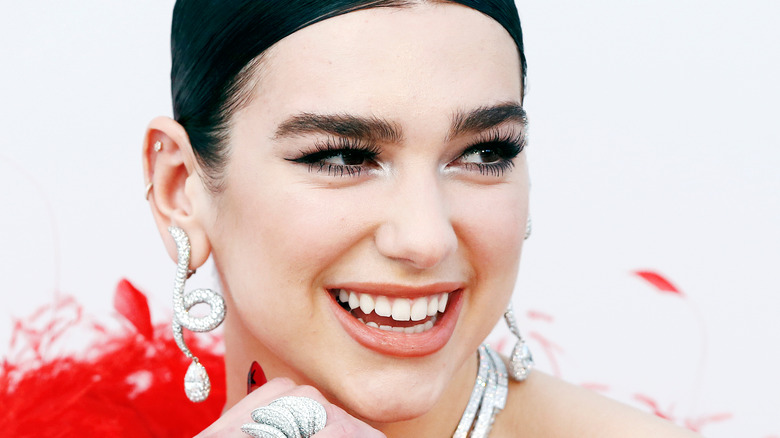 Shutterstock
Dua Lipa has had an amazing transformation over the course of her career so far, and her sophomore album, "Future Nostalgia," has only aided in this evolution. 
The album has been out for over a year now, and the British singer is still elongating this era with new performances and events. The album, which spawned the global hit "Don't Start Now," gave the world "Physical," a single that quickly became a fan favorite track from this album. 
"Physical" is an up-tempo track on which Lipa shows off her voice while effectively ringing in her new year — and we'll never forget its music video with its colors, animations, and sensuality. Perhaps more than any other song on Lipa's album, "Physical" bridges the past to the present with its Olivia Newton-John-inspired chorus while creating a sound that is sonically all Lipa. The track is great to exercise to, perfect to listen to with your partner, and honestly amazing to listen to at any time. But what do those fun lyrics really mean? 
Here's how "Physical" helped during the pandemic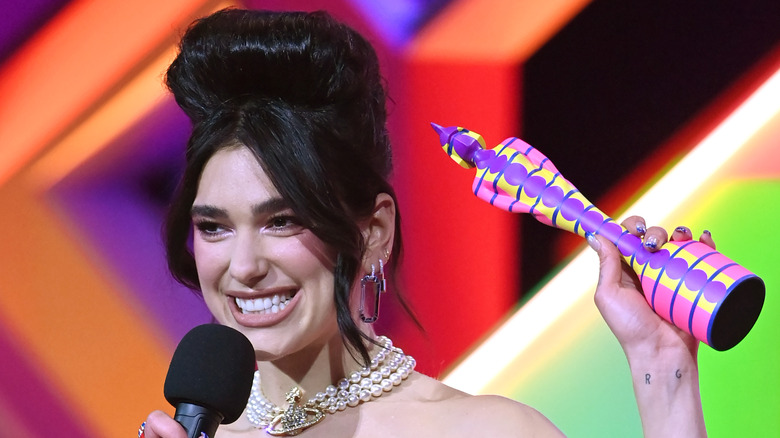 Dave J Hogan/Getty Images
In addition to Olivia Newton-John, Eurythmics inspired "Physical," per Dua Lipa's Apple Music commentary for the track, (via Genius). She wanted the song to be abrasive and fun. Of the song, Lipa explained, "When this comes on, I want people to be like, 'OK, we're doing shots.'" 
Furthermore, Lipa simply craved an '80s dance track, and so must have Britain because the single peaked at No. 3 on Britain's single chart, (via The New York Times). Naturally, Lipa had two other singles — "Don't Start Now" and "Break My Heart" — in the top 10 on the singles chart in Britain at the time, but "Physical" rising all the way to No. 3 just shows how much the world needed a carefree song.
Of course, this song wasn't intended for a pandemic release. Lipa expected it to be a song that would be played all summer 2020 long in clubs and bars and at parties, but its release actually helped people during the ongoing pandemic. She purposely wrote lyrics such as "diamond rich" to give the track a sense of past-present hybridity, which the song's infectious beat helped with as well, but the track that is ultimately about letting loose and having fun with your loved one(s) proved to have a deeper meaning to fans across the world due to the circumstances of its release.