Prince Harry Just Shared His Thoughts About Online Trolls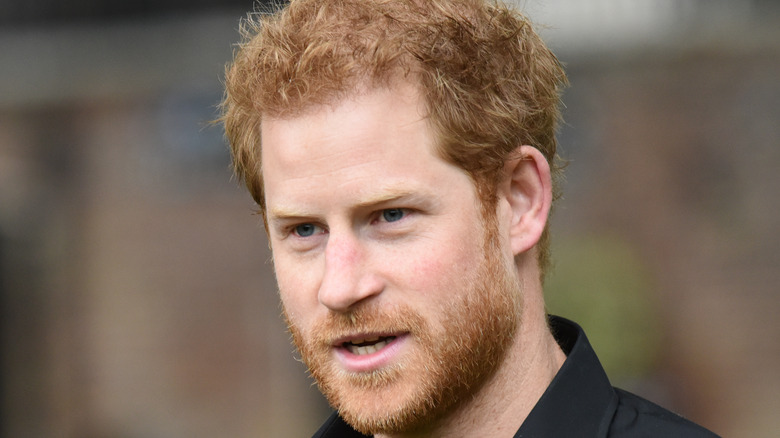 Shutterstock
As part of Great Britain's royal family, Prince Harry – who has endured a number of tragedies — has spent his entire life in the public eye, and it hasn't been easy for him. In fact, long before he met his wife Meghan Markle, the prince contemplated leaving his royal duties behind. During an interview with Dax Shepard on the actor's "Armchair Expert" podcast, Harry revealed that he considered making the drastic change in his life after witnessing what royal life did to his late mom, Princess Diana. 
"I was in my early 20s and I was thinking I don't want this job, I don't want to be here," he said, according to the Daily Mail. "I don't want to be doing this. Look what it did to my mum, how am I ever going to settle down and have a wife and family when I know it's going to happen again. I've seen behind the curtain, I've seen the business model and seen how this whole thing works and I don't want to be part of this." 
Once he met and married Meghan, the prince's fear of "history repeating itself" led to the couple moving to California and stepping down from royal life. "For me, I'm just really relieved and happy to be sitting here talking to you with my wife by my side, because I can't begin to imagine what it must have been like for her going through this process by herself," he explained in a bombshell interview with Oprah Winfrey (per NBC News).
Prince Harry has been subjected to online hate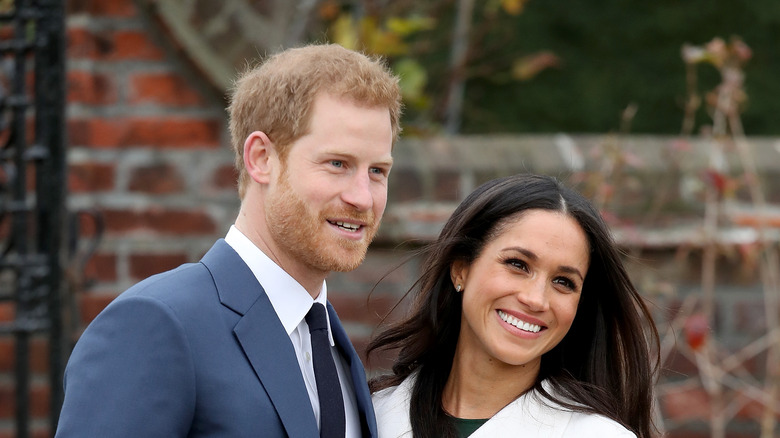 Chris Jackson/Getty Images
Prince Harry has continued to be open about his decision to leave his royal duties behind, and how difficult it has been for him to live in the spotlight. One of the hardest parts has been dealing with online trolls, with the prince noting that he has been subjected to "vile, toxic abuse." 
"What made you want to come at me like that, when clearly we've never met?" he asked while on Dax Shepard's podcast (as per the Daily Mail), adding that the hate he has received online is a "form of project" and that it comes from "unresolved pain." "Ultimately there's a source to it," Harry explained. And while he tries to have "compassion" for these online trolls, it is "really hard when you're on the receiving end." 
One thing that has helped Harry cope is therapy, which he started after meeting his wife, Meghan Markle. He shared that once he started committing himself to therapy, it was as if "the bubble was burst" in regard to his outlook on life. 
"I plucked my head out of the sand and gave it a good shake off and I was like, 'you're in this position of privilege, stop complaining and stop thinking you want something different — make this different — because you can't get out,'" Harry said. "'How are you going to do these things differently, how are you going to make your mum proud and use this platform to really affect change?'"