This Move By Unhappy GOP Members Is Raising Eyebrows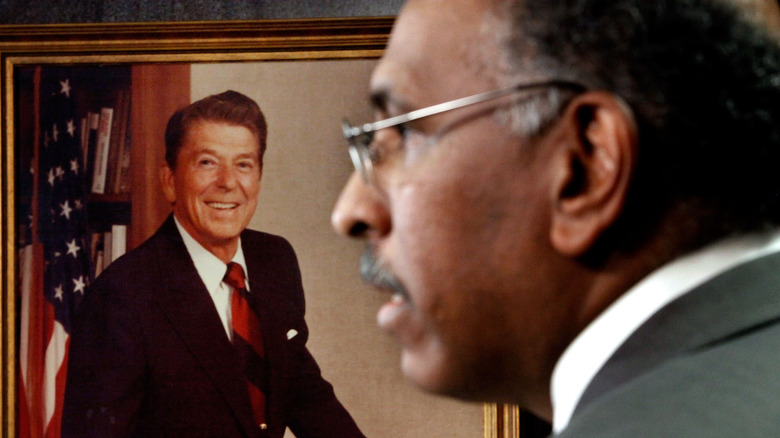 Chip Somodevilla/Getty Images
If you're a member of the Republican Party and you're not comfortable with the party's pivot towards former President Donald Trump and his mantra that the 2020 presidential election was stolen, you're not alone. More than a hundred influential Republican party members have gone public with a call to reform, or they would form a new party (via NBC).
Their movement, which they've baptized "A Call for American Renewal" has one goal: to reform the party or create a new one, and it highlights thirteen principles, including democracy, constitutional order, free speech, and truth as imperatives.
In a Washington Post op-ed authored by four prominent GOP members including former Pennsylvania Congressman Charlie Dent, former RNC chairman Michael Steele, the movement said it was "a nationwide rallying cry against extremist elements within the GOP," which sought a new common-sense coalition. The group pointed out that the Republican Party had tragically "lost its way, perverted by fear, lies and self-interest... [and that the] GOP attacks on the integrity of our elections and our institutions pose a continuing and material threat to the nation." It pointed out that the GOP had become a third party, which came behind independents and Democrats.
The group said there was a need for the GOP to divorce itself from the personality cult of former President Donald Trump who they did not name but who they described as "a deeply flawed (and twice-impeached) man, whose favorability ratings are reportedly tanking in key swing districts around the country."
Cheney: 'History will judge us'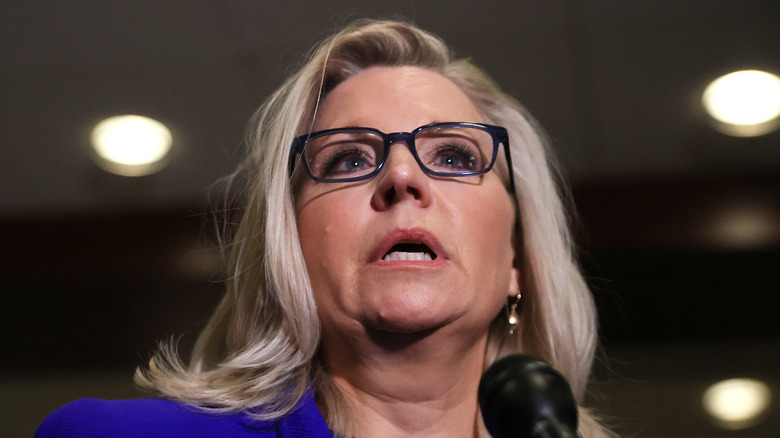 Chip Somodevilla/Getty Images
The Washington Post op-ed also identifies the catalyst for the group's call for change: the ouster of Liz Cheney as GOP Conference Chairman. She had refused to fall in lock step with the false view that Trump had won the 2020 presidential election, and he was not to blame for the deadline January 6 insurrection which had engulfed the U.S. Capitol (via BBC). During an interview after her ouster with NBC, Cheney said: "We have to decide as a party whether we're going to embrace the truth. In my view we must embrace the Constitution, embrace the truth ... History will judge us. I made clear that if what they're looking for are leaders willing to perpetuate the Lie ... I'm not their person."
The sombre call for change was echoed within moderate Republican voices on social media. Former White House ethics lawyer from 2005 to 2007 Richard Painter declared his involvement on social media, calling on the party to "must reverse course, denounce Trump's BIG LIE about the 2020 election and support the United States Constitution."
Former GOP Congressman Joe Walsh also took to Twitter to say he was "proud to have signed this call for renewal and stand with these American patriots. But speaking for myself only, let me be clear about this: The Republican Party cannot be reformed. It cannot be saved. I left the GOP a year ago. It's time for a new party. It's past time."