Dominic West Has Thoughts On His Upcoming Press Tour With Lily James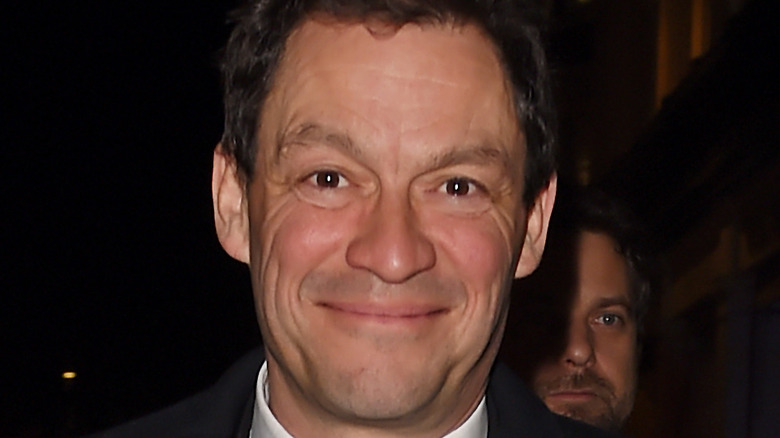 Mark Boland/Getty Images
Remember the photos of Dominic West and Lily James in October 2020? The "The Pursuit of Love" co-stars were pictured looking rather close while filming in Rome, despite West having four children with his wife of ten years, Catherine FitzGerald. It led the couple to put out a statement confirming that their "marriage is strong" shortly after the photos emerged, and they're still together (via Us Weekly).
According to Us Weekly, a source revealed that West, who's also appeared in Showtime's "The Affair," made little effort to hide his attraction to James during filming, but that he's been reluctant to talk about what went on between the two of them, preferring to focus on his marriage to FitzGerald and their children: Dora, Senan, Francis, and Christabel. 
The couple's united front has led to the actor having minimal contact with his co-star since the photos came out, and he's reportedly concerned about what the "Mamma Mia! Here We Go Again" star could say – despite her having seemingly moved on. 
Dominic has been "banned" from speaking to Lily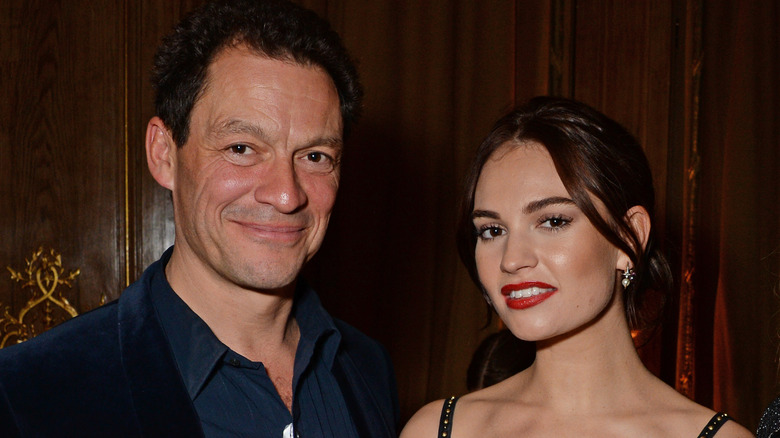 David M. Benett/Getty Images
With the recent premiere of "The Pursuit of Love" reigniting the discussion around the pics, Dominic West has made it clear that he won't be discussing the controversy with Lily James. A source told Us Weekly, "Dominic has prepped Lily prior to doing press for 'The Pursuit of Love' and he as well won't be answering any questions about their affair."
Previously, James has spoken out, telling The Guardian earlier May 2021 that "there's a lot to say" but that she's "not really willing to talk" about it at present. The Us Weekly source reports that West wasn't too happy with her response.
According to the Daily Mail, Catherine FitzGerald has banned her husband from working with or speaking to James again, with Us Weekly suggesting that the pair will stay away from each other on the upcoming press tour to make things as easy as possible for everybody involved.