The Meaning Behind Tusa By Karol G And Nicki Minaj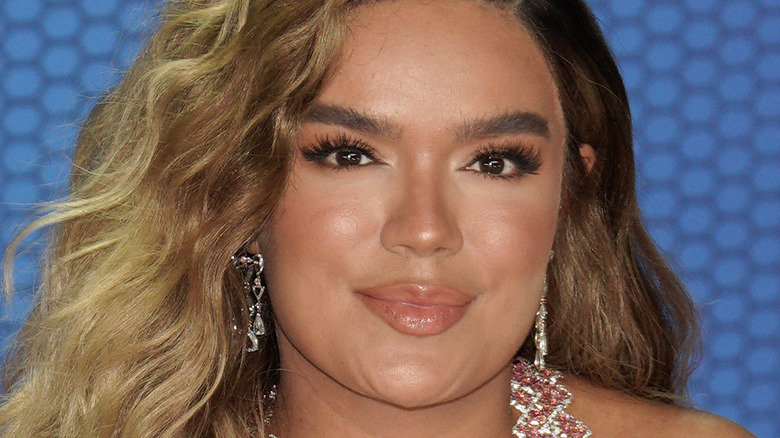 Rodrigo Varela/Getty Images
Colombian singer Karol G is three albums into her career, and she has us endlessly captivated millions of fans. Her latest album, "KG0516," released in March 2021 with its lead single — the effervescent, Nicki Minaj-featured "Tusa" — releasing back in November 2019, (via Rolling Stone). 
The Spanish-language track — though there is English in Minaj's verse — has received ample acclaim. Rolling Stone reports that "Tusa" was nominated for four Latin Grammys, including the Song of the Year Award. The songstress even performed the track at the ceremony.
What makes Karol G, her music, and her style so impressive is how she always sticks to her sound while also evolving in her craft. Of her musical inspiration, Karol G explained, "In this industry, it's really easy to lose yourself," before adding, "I see [Rihanna] constantly standing by her style, standing by her personality, standing by what she likes. She inspires you to feel great without worrying about what people around you say." It's ultimately this statement that homes in on the meaning of "Tusa."
This is how Karol G and Nicki Minaj captured a depth of meaning in one song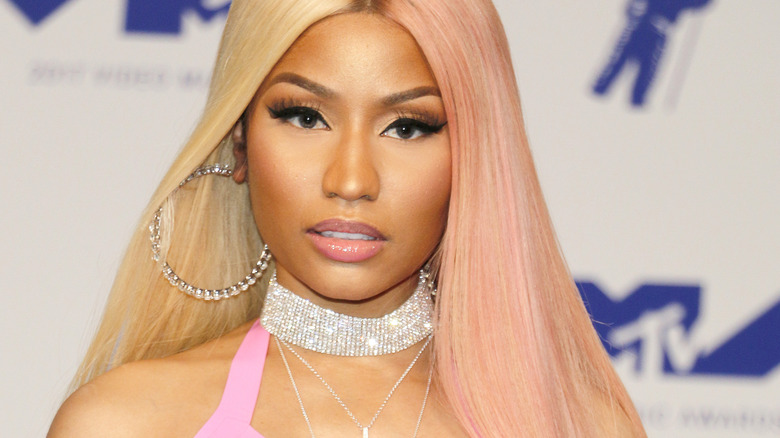 Shutterstock
"Tusa" as a song is about supporting oneself and always loving oneself even in dire situations, such as heartbreak. The word "tusa" itself is colloquially used in Colombia to mean "yearning" or "heartache," though the song's original title was "La Canción [The Song]," (via Billboard). Even with its original title, the song was always going to be relatable. The original title referenced the memories that come back to you when you hear a song that reminds you of an ex or someone with whom you're no longer connected.
While the song's lyrics deal with heartbreak, the track is also uplifting. There is power in reclaiming your feelings and your voice, which Nicki Minaj does on her verse as well. Minaj, who wrote, recorded, and sent her verse to Karol G within seven hours of agreeing to be on the track, raps, "Pero hice todo este llanto por nada / Ahora soy una chica mala" which translates in English to "But I cried all of that for nothing / Now I'm a bad girl," (via Songfacts). This lyric from Minaj really encapsulates the song's meaning and how one can turn a grueling situation into one that uplifts them.
By combining these heartfelt lyrics over an infectious beat, Karol G had fans hooked since the first time they heard it, and we can't wait to see what she does next in her rising career.