The Evolution Of Emma Roberts' Hair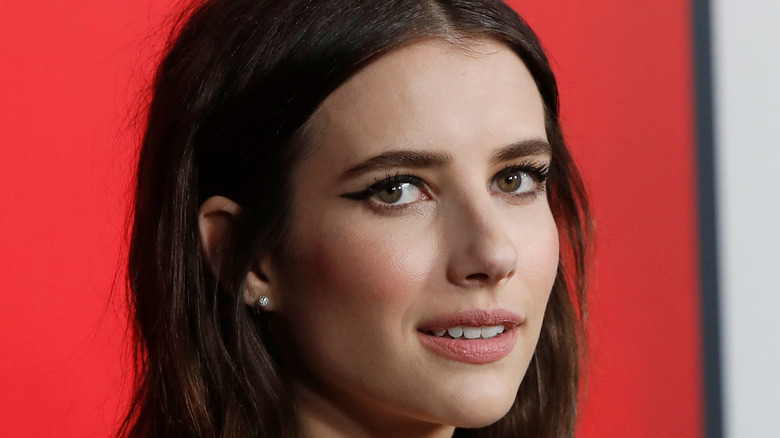 Shutterstock
Emma Roberts, who starred in movies such as "Wild Child" and "We're the Millers" before landing a starring role on "Scream Queens," is not only renowned for her acting ensemble, but also for her constantly changing hair color and style. If there's one thing we love about Roberts, it's her ability to pull off any hairstyle, from quirky looks to chic dos, she manages to rock them all. 
While Emma is a natural brunette, she's constantly dyes her hair, alongside changing hair styles on an ongoing basis. As per Bazaar, Emma began her career at nine years old under the watchful eye of her aunt, the illustrious Julia Roberts, and since then has continued to adapt her look, including constantly changing her hair. 
W Magazine refers to Emma as the "ultimate hair color chameleon," explaining that she's gone from blonde to brunette and every shade in between, creating some truly iconic looks.
How has Emma's hair evolved?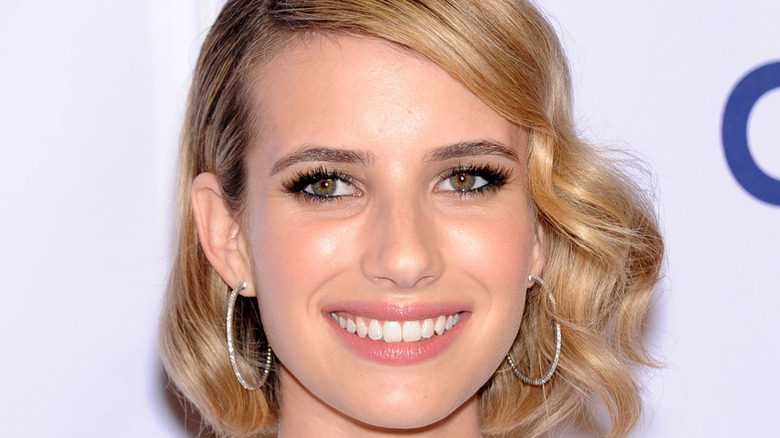 Shutterstock
As per W Magazine, in 2006 – a couple of years before she starred in "Wild Child" - Emma Roberts was seen sporting golden, relaxed curls at a Hollywood party for Teen Vogue. A year later in 2007, Roberts switched things up and showed off her brunette tresses.
At the "The Curious Case of Benjamin Button" premiere in 2008, Roberts pulled her dark brown locks into a sleek bun. A year later, she was seen at the screening of "Brothers," where she sported lighter blonde hair cut into a long bob and styled with soft, tousled curls.
In 2010, at another Teen Vogue party, Roberts sported a new color change with auburn locks, pulled into a chic up 'do. A year later in 2011, Roberts sported shoulder length, blonde locks featuring gentle waves. In 2012, Roberts showcased darker tresses twisted into a chic French twist. By 2013, Roberts had grown her hair longer and changed the color from brunette to platinum blonde.
In 2014, at the Annual Golden Globe Awards, Roberts swept her long, blonde locks into a sleek side-parted ponytail, followed by chopping off her locks a few months later. At the 67th Annual Primetime Emmy Awards in 2015, Roberts showed off her long, platinum hair. The following year, Roberts mixed things up with a boho chic look with her red locks into a French braid-inspired style. By 2017, Roberts was wearing her tresses long and auburn blonde, complete with a side parting.