Does The Talkspace App Really Help Your Mental Health?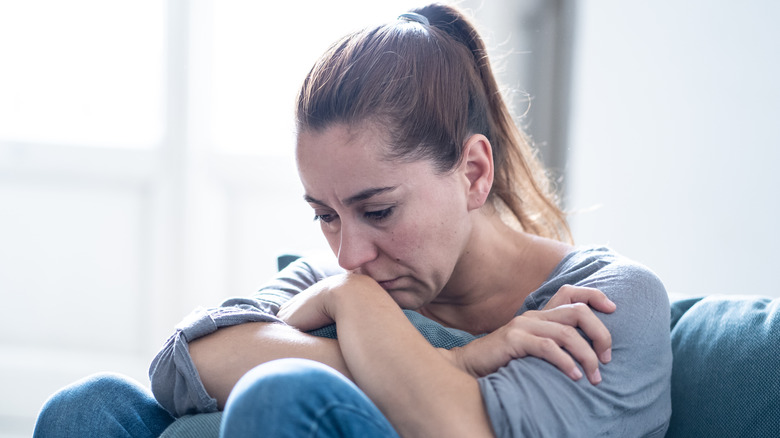 Shutterstock
If you've ever thought about going to therapy but weren't totally sure about taking the plunge, you're in luck. Not only is mental health becoming a much more common topic of discussion than it has been in the past, but therapy no longer means having to go to an office to sit face to face with someone (via Very Well Mind). And if the idea of talking about the most personal details of your life in front of a stranger makes you a little uncomfortable, then online therapy platforms like Talkspace might just be for you.
As online therapy becomes more popular, different platforms are vying for your attention. One of the most popular therapy sites is Talkspace, a company founded in 2012 by a wife and husband team who had hit a rough patch in their relationship and decided to try couple's therapy (via Biz Journals). Co-founder Roni Frank started a graduate program to become a therapist, but quickly learned how many barriers there are for people in the U.S. to access quality mental health care. So she and her husband started Talkspace with the goal of making therapy more affordable, acceptable, and accessible.
How does Talkspace work?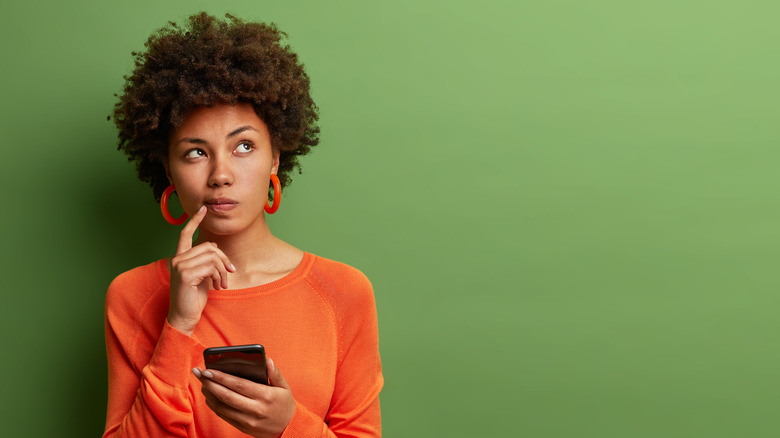 Shutterstock
The idea behind the program is that users can "meet" with a therapist through texting, as well as audio and video chat. Talkspace works exclusively with licensed mental health professionals who users are matched with after an initial evaluation via live chat with a therapist (via Open Counseling). After that, you can chat with a therapist about any number of issues, including anxiety, depression, eating disorders, LGBTQ+ issues, relationship issues, and more (via Very Well Mind). What you discuss is always kept confidential by the therapist unless there is a threat of harm to yourself or someone else. The price tag for Talkspace can definitely still leave out many people who want and need access to mental health services, however. And while you have to purchase an entire month at a time, there's no contract and you can cancel if you feel like you no longer want or need the service.
So is Talkspace worth it? The American Psychological Association reports that there are not currently any studies that prove the effectiveness of therapy done over texting or chat (via American Psychological Association). But they say that it is possible that texting could still be useful, and that the research is still emerging. That being said, if in-person therapy is not accessible to you, then Talkspace, especially when using the video or audio chat options, is a great place to start on your journey toward better mental health.
If you or someone you know is struggling with mental health, please contact the Crisis Text Line by texting HOME to 741741, call the National Alliance on Mental Illness helpline at 1-800-950-NAMI (6264), or visit the National Institute of Mental Health website.