The Truth About Hillary Clinton's Education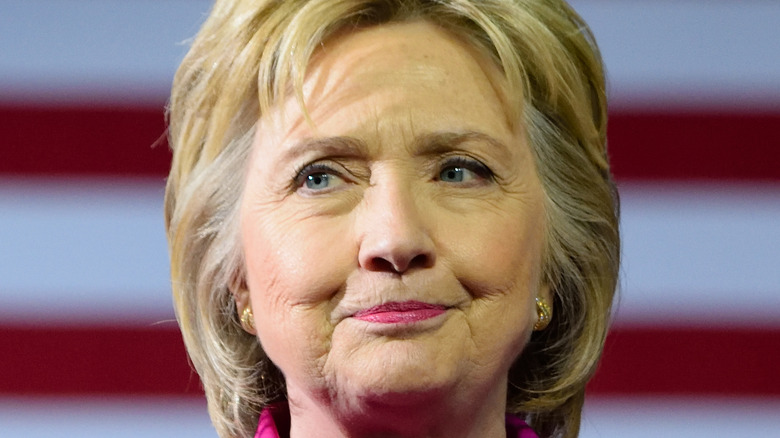 Shutterstock
Hillary Clinton has enjoyed a hugely impressive career trajectory. Regardless of your personal politics or feelings about the one-time presidential candidate in general, there's no denying how successful Clinton is. As Women's History notes, her 2016 presidential bid made history, as the Chicago native was the first woman ever to represent a major party in such an election. Elsewhere, Clinton was the first female senator from New York, the first first lady who was also elected to the Senate, and notably, the first in history to hold a law degree. 
As the official White House website states, during her husband's presidential run in 1992, Clinton opined, "Our lives are a mixture of different roles. Most of us are doing the best we can to find whatever the right balance is ... For me, that balance is family, work, and service." The career politician served as Secretary of State from 2009 to 2013, pushing for women's rights and supporting children's issues throughout her tenure. Clinton was taught from a young age to take education seriously, and she's lived up to those expectations ever since. 
Hillary Clinton is committed to education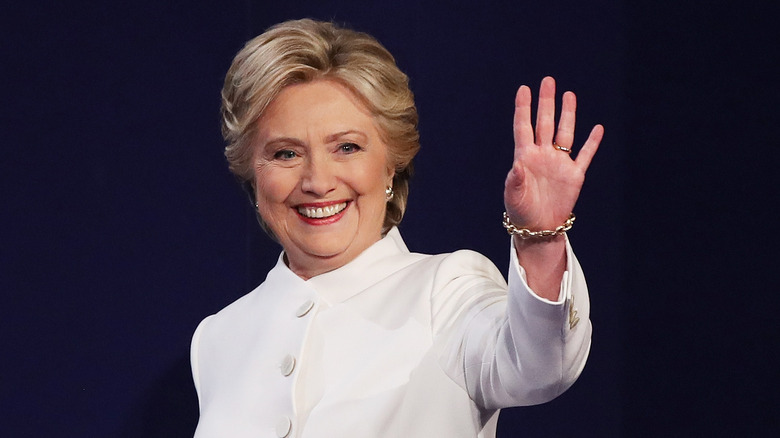 Drew Angerer/Getty Images
As Women's History notes, Hillary Clinton's parents instilled the importance of education in her from an early age. Clinton began her undergraduate degree in 1965, at storied women's college Wellesley, and was elected as the institution's first student speaker at graduation. Clinton told her classmates, "The challenge now is to practice politics as the art of making what appears to be impossible, possible." According to Vista College, she graduated with an honors degree in political science. The dedicated Democrat, who switched parties in college after seeing the changes sweeping the country, subsequently attended Yale Law School, where Clinton met future husband and future president, Bill Clinton. She also served as editor of the Yale Review of Law and Social Action. 
Notably, the savvy activist opted to work for the Children's Defense Fund after college, rather than accepting lucrative offers from various law firms. Clinton later taught law at the University of Arkansas Law School and led the Arkansas Educational Standards Committee during her husband's White House tenure. According to Biography, the former first lady supplemented her education with courses on children and medicine at Yale Child Study Center, completing a year of post-graduate study. History notes that she was part of the National Honor Society in high school, too, so the future secretary of State was clearly dedicated to education from the outset. In fact, as Vista points out, Clinton's educational plans were the most extensive of any of the 2016 presidential candidates.