Inside The Queen's Relationship With Lady Anne Glenconner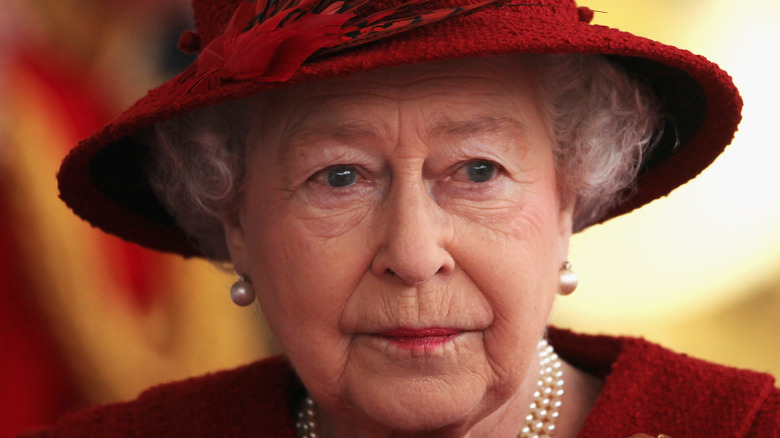 Dan Kitwood/Getty Images
The members of the British royal family have several staff members on hand to assist with their day-to-day responsibilities, and one of the most important roles is that of a lady-in-waiting. According to Cheat Sheet, a lady-in-waiting is "essentially a female personal assistant to a royal woman or high-ranking noblewoman." Yet they are far from the hired help — many ladies-in-waiting are also noblewomen. 
One of the most well-known women to serve as a lady-in-waiting is Lady Anne Glenconner, who was a childhood friend of Queen Elizabeth and her sister, Princess Margaret, and served as Margaret's lady-in-waiting from 1973 until the princess passed away in 2002 (via Oprah Daily). Per Tatler, she was also one of the maids of honor at Queen Elizabeth's coronation in 1953. In fact, her family has a long history with the royal family: Her paternal grandmother was Edward VIII's mistress, while her father served as an equerry to George VI (via The Guardian).
Lady Anne's relationship with Princess Margaret meant so much that after Craig Brown released an unflattering portrait of the princess in his book, "Ma'am Darling," she decided to pen her own biography, "Lady in Waiting: My Extraordinary Life in the Shadow of the Crown," to showcase Margaret's real personality. "I laughed more with her than anyone else," she told Great British Life. "So much rubbish had been written about Princess Margaret by people who had never met her. I wanted to write about the real woman I knew and hopefully, show to people, what an absolutely wonderful woman she was."
Lady Anne Glenconner is still close with the royals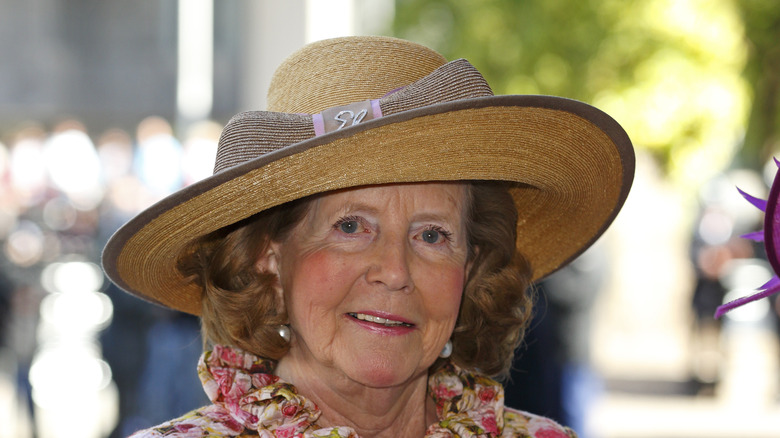 Max Mumby/indigo/Getty Images
Lady Anne Glenconner's role as a lady-in-waiting to Princess Margaret gave her a front-row seat to the close relationship between the queen and her sister, as well as times when they didn't get along so well. Lady Anne recalled to ITV (via Express) how she once got involved in the middle of a sisterly squabble. Lady Anne was able to smooth things over with the women with a cup of tea.
And despite Margaret's passing, Lady Anne remains close to the royal family, including Prince William and Kate Middleton. The couple have even vacationed with their children on the Caribbean island of Mustique, which Lady Anne's husband purchased in 1945. According to Lady Anne, Prince George and Princess Charlotte loved swimming with turtles in the island's pristine waters.
"They said how much they enjoyed Mustique because it's so private," she said in an interview (via Express). "We've got turtles now and evidently George and Charlotte loved it."