90 Day Fiancé: Are Mike And Natalie Still Together?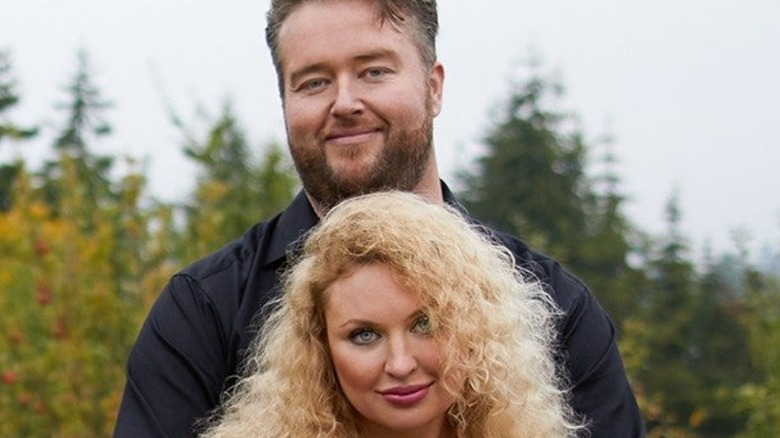 TLC
Season 8 of "90 Day Fiancé" had a jammed packed cast which included Mike Youngquist of Washington State and Natalie Mordovsteva, who hailed from the Ukraine, (via Cheat Sheet). 
At first, they were fan favorites as they seemed to have a lasting connection, but after Youngquist revealed his belief in aliens and Mordovsteva pushed the issue of having kids, the two seemed to have a major break down. As the season started, many TLC fans felt that the couple would not make it down the aisle.
As the season finale aired, the couple shocked fans with a rollercoaster ride of emotions after Youngquist called off the wedding the day of! Mordovsteva was seen frantically packing for a flight only to be denied a hotel room. As she retuned to Youngquist's home, the two seemingly reconciled and married the next day. The ceremony was small and viewers worried if the two really thought this plan through. So the big question remains: Are they still together?
A pet cat brought Mike more joy than Natalie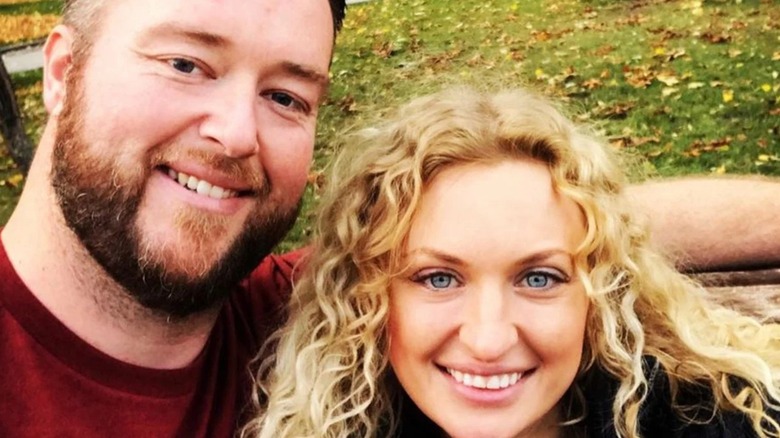 TLC
The couple is on shaky grounds to say the least since they both run hot and cold with one another and at times TLC lovers can hardly keep up.
Fans were last updated about this couple by Uncle Beau Lawrence when he spoke to In Touch Weekly. During the telling interview Mike Youngquist's uncle revealed that the two love birds had called it quits letting reality TV watchers know that they split up after only a year of marriage, noting, "She can stay away for all I care." 
No one was surprised by the series since their Season 8 storyline had been all about their futile and circular arguments. Natalie Mordovsteva seemed to turn into a bossy know-it-all who shamed her future husband for eating red meat and drinking a light beer. While Youngquist seemed more interested in his cat than mending fences with his annoying fiancé.
Natalie and Mike found their love once again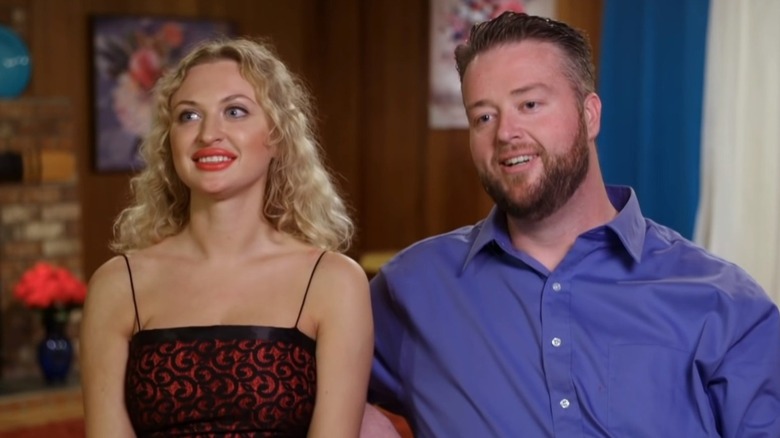 TLC
Mike Youngquist and Natalie Mordovsteva's relationship timeline has gotten even more confusing if you can imagine it thanks to In Touch Weekly reporting that they will be one of the couples featured on Season 6 of "90 Day Fiancé: Happily Ever After?" 
As to not give any possible storylines away, Mordovsteva has turned her Instagram into a shrine of selfies with none that include Youngquist. She also started her own YouTube channel for her cooking in which fans noticed that the kitchen she uses does not seem to match that of Youngquist's Sequim, Washington home, leaving viewers to question if their happily ever after will be lived separately.
Youngquist's Instagram account feels a bit forced as he only has 16 posts and most are about the great outdoors and his beer. There was one post that could still connect him to Mordovsteva that was taken seven weeks ago which showed a very healthy dinner, one that the Ukrainian loves to make. Since the season ended both have been radio silent.